Stoke City vs Manchester United: Major Talking Points
Published 01/22/2017, 12:22 AM EST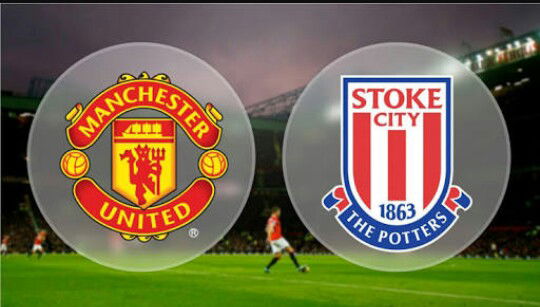 1. HISTORY
Wayne Rooney does it in style. What the entire world was waiting for, for quite sometime now, has been done. Wayne Rooney is now Manchester United's all-time leading goalscorer. Finally beating Sir Bobby Charlton, Rooney scored his 250th in the most breathtaking manner. From a spot where everyone expected him to put in a cross for his fellow teammates to hammer inside the post, Rooney put in a scintillating free-kick right into the top corner. Stoke's Lee Grant, who had a good game, could just watch the ball sail inside his goal as history was rewritten at the Bet365 Stadium.
2. Mata's performance arguably cost United a crucial 2 points. Juan Mata, a man who does not get to hear these words too often, was sub-par today. The Spaniard was firstly guilty of loosing track of his marker Erik Pieters, whose cross met a wicked deflection from his foot and ended up inside David de Gea's goal. To top it off, Mata even missed a clear opportunity, blasting Zlatan Ibrahimovic's squared ball over the crossbar. Had that chance been converted into a goal by Mata, United could have easily won the three points they had come to Stoke for. The Potter's defense did their job perfectly well and United will have little to complain about, other than their own mistakes on the field. Mata must feel responsible for his team not being able to extract all 3 points from this fixture, as they would have hoped to do.
3. Stoke's defense had it all figured out.
For the first 20 minutes or so, United's powerhouse-Zlatan, had been kept invisible. Inside 10, Stoke had already done the damage they had set out to do. The faces that fans were looking up to get the 3 points that United needed to go above their Noisy Neighbours on the points table, had been completely nullified by Stoke's forces. Ibra's movements were being checked by the center half pair brilliantly and Mata was having a hard time dealing with a pacier Peiters and a stronger Arnautovic on his flank. United's game, brought back to life by a laborious Herrera and a lively Mkhitaryan, started to make sense by the end of the first half. Stoke held on, by the virtue of some key saves by Lee Grant and a hustling back four till the 90th minute, only to be denied their 3 points by a beautiful free-kick form United captain Wayne Rooney.
4. Bet365 does its trick on Jose and United, again. Stoke were unbeaten in their last three home league games against Manchester United and remain so even after this match. They have won two and drawn two against the Red Devils in the last four meetings.
Also, Jose Mourinho hasn't been very successful here either, as he has lost two of his three Premier League visits to the Bet365 Stadium, his joint-highest loss percentage at any Premier League ground, level with the Riverside Stadium, home to Middlesbrough FC. But having said that, United still continue their best run of form since Sir Alex left the club as this was the 13th game that United have managed to remain unbeaten in, in the Premier League, and 17th otherwise.
5. United's Champions League position hopes still in the mix
A win here would have meant that United would have gone on to the 5th position on the table, overtaking their neighbours, until they got into action later in the day. With the season turning out the way it has till now, United really need to pick their pace once again if they are to gain a Champions League spot or, if a more optimistic viewpoint is to be considered, their title push. The momentum that they had generated by winning 6 consecutive matches looks to have been given a halt by Liverpool and once again today by Stoke. The Reds now need to concentrate on their next fixture against Hull City, whom they have recently beaten in an EFL Cup fixture, and get back to winning ways, thus piling pressure on their rivals Man City and Arsenal.