"Stopped Thinking": Garbine Muguruza Unfazed by WTA Rankings
Published 04/06/2021, 9:32 AM EDT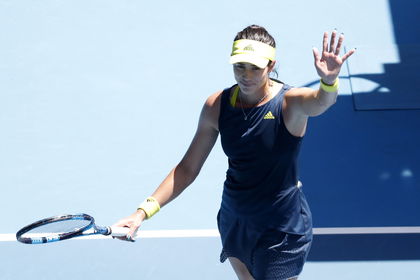 ---
---
Former World No. 1 Garbine Muguruza is competing at the WTA Volvo Car Open 2021 held in Charleston. She will play her opening round match against Poland's young tennis player, Magdalena Frech. So far, the two players have never competed against each other.
ADVERTISEMENT
Article continues below this ad
Recently, Garbine Muguruza spoke about the WTA Rankings and her current position. In the past, the Spaniard has enjoyed being at the top of that list. However, she now believes that winning a trophy is far more meaningful to her than rankings at this stage in her career.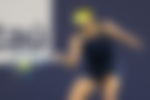 The two-time Grand Slam winner stated, "I feel like I stopped thinking about rankings a while ago. I don't know before when I was more in my early 20s. I was you know, just thinking okay, I want to achieve this number this ranking or you know, and now likely I feel like I've been in every number and all of that and it really doesn't matter at the end is just holding the trophy and being on those finals and being you know, what matters."
ADVERTISEMENT
Article continues below this ad
Garbine Muguruza felt the pressure of the WTA Rankings initially
The Spanish star did feel the pressure of the rankings during her early days, but with time, she changed her focus on achieving great results at tournaments. Along with good results, the ranking would improve too. 
Taking note of this, Muguruza added, "So I failed naturally, I stopped thinking a little bit of the ranking and start focusing on playing well getting to the last rounds, and then you know, the ranking will come and you'll have a nice number, but I feel like yeah, more concentrated on getting there to the final rounds."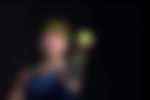 Muguruza enjoyed success in 2016 and 2017
ADVERTISEMENT
Article continues below this ad
Garbine enjoyed tremendous success during the 216-2017 seasons. In 2016, she won her first Grand Slam title at the French Open, and in the following year, she became the Wimbledon champion. Later in 2017, she attained the number one ranking for the first time in her career. 
In the current season, the Spaniard reached the final at the WTA Doha Open 2021, after which she won the WTA Dubai Open 2021 the following week. It will be interesting to see how Garbine performs in the clay-court events.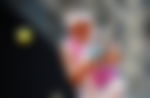 ADVERTISEMENT
Article continues below this ad