Story of the 17-year Old Fortnite World Champ Who Became A Millionaire Overnight
Published 04/11/2020, 1:57 PM EDT

Follow Us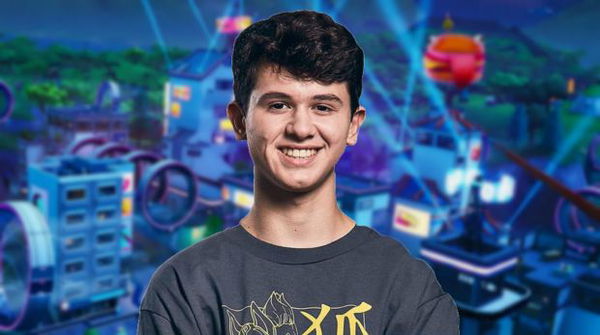 Kyle Giersdorf aka Bugha is a 17-year-old American pro esports gamer for Sentinels, who rose to fame with an exquisite win at the Fortnite World Cup 2019. The youngster is a genius at what he does, and his skill is outstanding. But who was Kyle before he became Bugha the star?
Many a time, we forget to acknowledge the struggles a person has to go through before achieving success. Honestly, age is not a factor, and this boy is proving it. He has been grinding for quite a while now, and it has been paid off. 2019 was definitely his year.
ADVERTISEMENT
Article continues below this ad
Here is what he recently had to say about controller gamers on Fortnite.
Of Humble Beginnings
Bugha used to stream early in his career without much hope or aspirations. He was just like any other regular streamer trying to earn a name for himself. He was always a Fortnite loyalist. However, his popularity back then was insignificant in comparison to what it is now. His humble beginnings only resonate with how much he has evolved as a gamer. Kyle used to enjoy basketball with his buddy Collin, since childhood. He is one of those positive influences in his life who kept him grounded.
ADVERTISEMENT
Article continues below this ad
They say confidence is the key to everything, and in that department, Kyle's cup runneth over. Even on the day when the Fortnite World Cup finals were held, Bugha updated "This is the day" on his twitter. A resident of Pennsylvania, Kyle's success made him the most popular kid in town. However, his modesty remained the same.
A Shot To Stardom
ADVERTISEMENT
Article continues below this ad
The calmest people on Earth are the ones who can keep a level head before and after success. Bugha is one of those people. He made sure that his goal remained more about progress than just earning money. After his win, in an interview, he said he was going to save the money, and not do something foolish with it. How modest could he get? All he needed was a new desktop set up. 
Bugha received about $1.8 million from the $3 million prize pool at the Worldcup. The Solo champion is indeed one of the finest the game could ever get. "A lot of people look at me differently now, it's overwhelming, but I still feel the same inside", a lot of wisdom for someone so young. We can only wish him the best for his future.