Story Of Roger Federer- The Poster Boy Of Tennis
Published 02/03/2015, 7:30 AM EST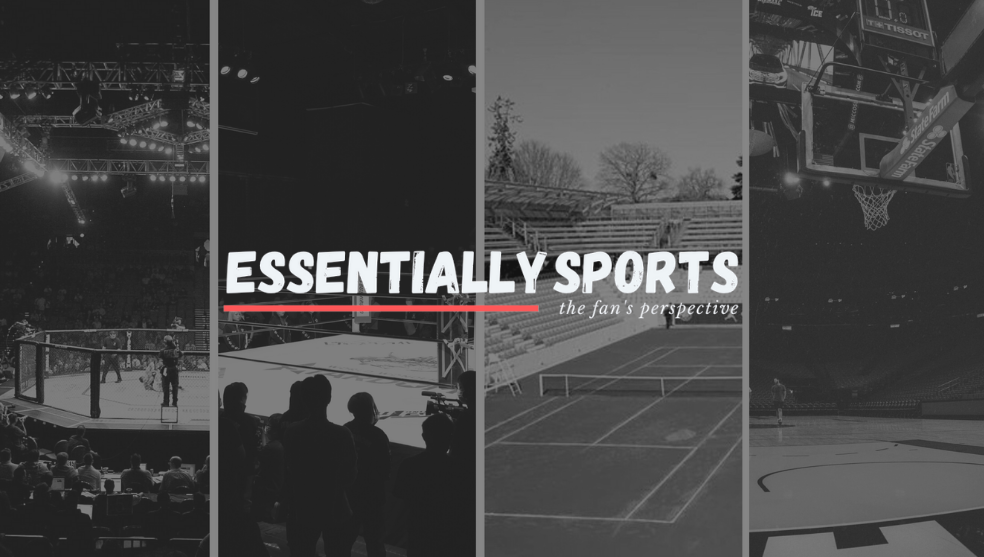 ---
---
To be loved in the way Roger Federer is, dominating your sport isn't enough. He may have won 17 grand slams and be widely regarded as the best player of all time, but it as much his affable nature off the court that has won him admiration the world over. He has earnt more prize money than any player in history, and yet he exudes humility in everything he does. It is a trait that has made him a crowd favourite wherever he is playing. From 2003 to 2013 Federer won the ATPWorldTour.com Fans' Favourite Award every single year.
ADVERTISEMENT
Article continues below this ad
Even after quickly digesting his Wikipedia page in preparation for the big night, one would be hard-pressed not to be suitably impressed with Federer's long list of achievements. Federer held the world No.1 position for 302 weeks, has won 17 grand slam titles, reaching each grand slam final at least five times, has been to the Wimbledon final nine times and shares the record for most titles at the Australian Open with Andre Agassi and Novak Djokovic. But they weren't the achievements Federer was really keen on talking about. Of course he loves to talk about his wife, Mirka, mother of his two sets of twins, who he admitted "doesn't like the spotlight – she's at home with the kids … and that's where I usually am too". But it was was when his charitable Roger Federer Foundation was mentioned that his eyes lit up.
ADVERTISEMENT
Article continues below this ad
ADVERTISEMENT
Article continues below this ad
Federer is one of the highest-earning athletes in the world. He is listed at number two on Forbes World's Highest Paid Athletes list. As of 2013 he remains the top earner in tennis with ten endorsement deals. He makes 40 to 50 million euros a year from prize money and endorsements from Nike and the Swiss companies Nationale Suisse, Credit Suisse, Rolex, Lindt and Jura Elektroapparate.  In 2010 his endorsement by Mercedes-Benz China was extended into a global partnership deal. His other sponsors include Gillette, Wilson and Moët & Chandon. Previously, he was an ambassador for NetJets, Emmi AG and Maurice Lacroix.
His philanthropy and outreach can be seen by the fact that in 2003, he established the Roger Federer Foundation to help disadvantaged children and to promote their access to education and sports while in 2005, he auctioned his racquet from his US Open championship to aid victims of Hurricane Katrina. He was appointed a Goodwill Ambassador by UNICEF in April 2006 and has appeared in UNICEF public messages to raise public awareness of AIDS
In speaking to Federer's parents however, we discover that his demeanor was not always deserving of compliment.
ADVERTISEMENT
Article continues below this ad
Credit: This great story on Roger Federer was sourced from the Tennis Pro's channel.