Strange Apex Legends Glitch Teleports Player into the Olympus Sky
Published 12/24/2020, 6:02 AM EST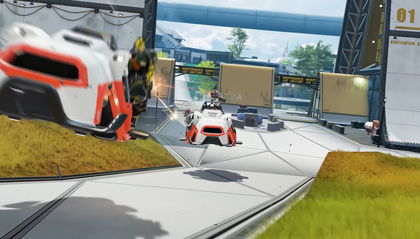 ---
---
Apex Legends is one of the most prominent battle royale games, but it also shelters some interesting glitches. While some are rather amusing tricks and bear no malice, a few turn out to be serious issues that impact the gaming experience.
ADVERTISEMENT
Article continues below this ad
Alongside the range of exciting content Apex's Season 7 introduced, it has also seen a variety of new glitches. However, the devs at Respawn have acted quickly in most scenarios to implement a hotfix and resolve the issues.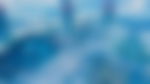 ADVERTISEMENT
Article continues below this ad
Seems like an Apex Legends player has discovered another freaky bug that teleported them to the sky, unable to land back on the map.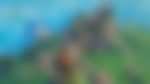 Weird glitch instantly propels Apex Legends player high above Olympus after colliding with a Trident vehicle
A video recently shared on Reddit by u/Jolly-Moment showed them riding a Trident hovercar on the Olympus map with their team. A few moments later, the player exited the vehicle to proceed towards the nearby lab on foot, as their teammates collided into them against a wall with the Trident.
The sudden impact seemed to trigger a strange glitch that instantly hurled the player into the sky. While stuck above the map, their screen displayed a cautionary message to "Get back in the ring". However, they could do much to get out of the situation.
The player tried using their abilities to drop down to the map with no result. Unfortunately, all they could do is to keep healing until running out of supplies eventually. Jolly-Moment also mentioned that the glitch subsequently led to their game crashing.
ADVERTISEMENT
Article continues below this ad
While this would be a frustrating experience for any player, the silver lining is getting a superb view of Olympus while floating high in the atmosphere. Furthermore, it seems some specific circumstances gave rise to this unusual bug.
Usually colliding into a player with the Trident vehicle doesn't deal damage to them. However, the outcome was certainly unexpected and contrasting in this instance. Given the randomness of its occurrence, it's not something most players would often encounter in the game.
Whenever an update adds new content to a game, it often generates some minor bugs that go undetected through the development process. To their credit, the devs at Respawn quickly address the issues that concern their player base. Therefore, should more Apex Legends players encounter this glitch, it won't be long before they implement a fix.
ADVERTISEMENT
Article continues below this ad