"Strange Cat Novak Is": Nick Kyrgios Continues War of Words With Novak Djokovic at Australian Open 2021
Published 02/08/2021, 7:21 AM EST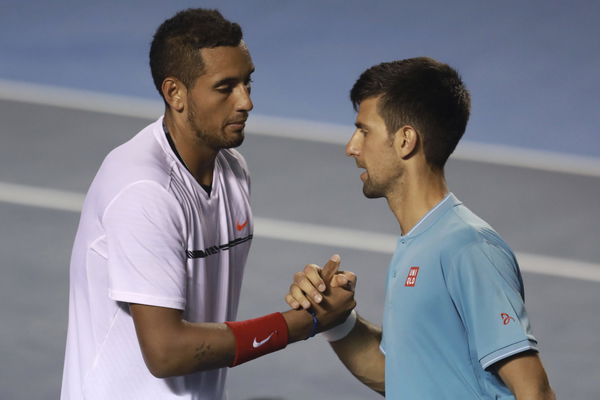 ---
---
World No.1 Novak Djokovic and Nick Kyrgios have a strange rivalry. On the tennis court, it isn't a lot fierce, but off the court, both players have had a lot to talk about each other. And now Kyrgios again took a jab at Djokovic, following his first-round victory at the Australian Open 2021.
ADVERTISEMENT
Article continues below this ad
In his post-match press conference, Kyrgios went back to Djokovic's infamous Adria Tour. He took a sly dig at Djokovic for his antics during the Adria Tour.
"He's a very strange cat Novak is. Heck of a tennis player. But someone who is partying with your shirt off in a pandemic… I don't think I can take any slack from that man," Kyrgios said.
ADVERTISEMENT
Article continues below this ad
Kyrgios has often admitted that Djokovic is a great tennis player, but his off-court antics are not to Kyrgios' liking. Kyrgios referenced back to the Belgrade nightclub incident where Djokovic was partying with his shirt off.
This happened during the Adria Tour, which was heavily criticized as it was organized during the pandemic.
When Nick Kyrgios called Novak Djokovic a 'tool'
When Djokovic was serving the Australian Open 2021 quarantine, he sent out a set of suggestions to the authorities for changes in the bubble. This didn't go down well with a lot of Australians, and Kyrgios was also not happy.
Kyrgios called Djokovic a 'tool', an Australian slang meaning 'idiot'. "Djokovic is a tool. I don't mind Bernie, but his Mrs obviously has no perspective, ridiculous scenes," the Aussie player tweeted.
Djokovic doesn't pay heed to Kyrgios' comments. The Serbian even went ahead and said that off the court he has no respect for Kyrgios.
ADVERTISEMENT
Article continues below this ad
"I think he is good for the sport, he goes about things in an authentic way. Everyone has a right to express themselves in a way they want. He has a quality to beat everyone. Off the court, I don't have much respect for him, I'll leave it at that."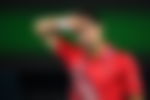 In the Australian Open 2021 draw, Kyrgios is on the same side as Djokovic, and they could meet in the semifinals. If they do, it will be a very dramatic match.
ADVERTISEMENT
Article continues below this ad