'Strategy Wise": Andrey Rublev States Playing Chess Helps Him in Tennis
Published 03/15/2021, 9:54 AM EDT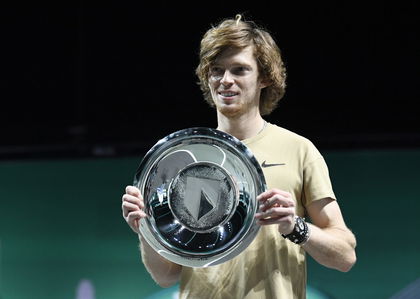 ---
---
World No. 8 Andrey Rublev is one of the most promising youngsters on the men's Tour. Ever since he won his first ATP title in 2017, he has made constant progress in his game. The Russian star's biggest breakthrough came in the previous season when he won five titles. 
ADVERTISEMENT
Article continues below this ad
Recently, Andrey Rublev made an interesting revelation. He found out that the game of chess helped strategize his game of tennis. Rublev compared the two sports and felt the manner in which he makes his move to strike the queen is similar to him using his forehand while playing tennis.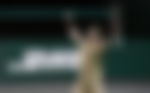 Andrey Rublev: "I think chess can help in tennis"
ADVERTISEMENT
Article continues below this ad
The 2020 Australian Open quarterfinalist spoke on the tennis and chess comparison and stated, "I hope and I think chess can help in tennis, maybe strategy-wise, it can help you have better patience. In my case, I'm playing chess the same way as tennis. I try to take a queen and lead the match like in tennis I try to take the forehand and be the one who is dictating."
The Russian youngster revealed his attacking mindset, which is to attack by only using the queen in chess. However, he ultimately stated that the two sports are different from each other.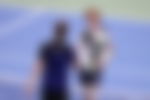 The 23-year-old added, "So in chess, I'm trying to do it the same way. I try to put all the figures in the way to open everything for the queen and to start to prepare my attack only with the queen (laughs). But in the end, it's nothing to compare, it's still two different things."
In the previous season, Andrey won five titles on Tour. Besides that, he became a first-time quarterfinalist at the
French Open
and
US Open
. He ended the season qualifying for the season-ending
ATP Finals
. 
https://twitter.com/ReemAbulleil/status/1371405470871646213
In the current season, Rublev played a huge part in helping Russia win the
ATP Cup
. After losing in the quarterfinal of the
Australian Open
, he won the Rotterdam Open 2021. One can expect the Russian to create headlines in the rest of the season.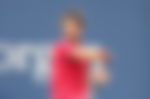 ADVERTISEMENT
Article continues below this ad
ADVERTISEMENT
Article continues below this ad