"Strawberry-Looking A** Man"- xQc to Logic After Refusing to Play Chess With Him
Published 12/04/2020, 10:35 AM EST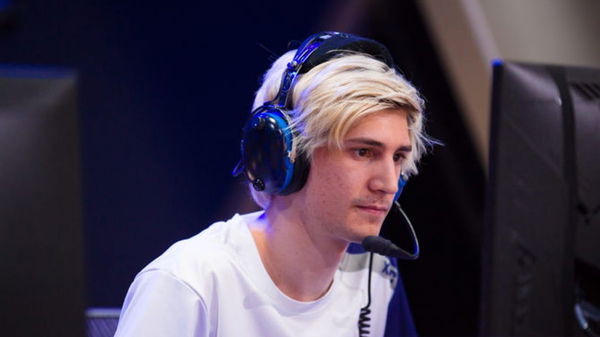 ---
---
There is hardly ever a dull day with xQc. Be it off stream or on-stream, the Twitch star always gives his fans something to talk about. His actions may not always be favorable for him, but there is no shortage of entertainment from his end. One such moment of hilarity occurred between him and rapper turned Twitch streamer, Logic.
ADVERTISEMENT
Article continues below this ad
In a recent stream, Logic mentioned that he wished to play Chess. The game has made its way to the top charts on Twitch and is gaining impetus. On the other side, xQc was also watching Logic's stream and mentioned in his chat that he wanted to play with Logic. This is where things took a hilarious turn as Logic said, "Man f*** that dude. xQc wants to play with me but he was Pogchampion, wasn't he? F*** that dude, man. I mean f*** xQc."
ADVERTISEMENT
Article continues below this ad
xQc was clearly surprised by this response which prompted him to call Logic a "Strawberry-looking a** man," possibly referring to the latter's hair color. However, this was only friendly banter that the duo was involved in and they had a great time playing together later.
xQc is not very good at chess, apparently
However, playing chess may not be xQc's strong suit. There was a video of him playing chess that went viral after he lost the game in just 4 moves. So if Logic was worried that he might lose to xQc, he didn't actually have anything to worry about.
ADVERTISEMENT
Article continues below this ad
While it may seem like xQc is having fun, he recently at the center of controversy. Following his actions at a Twitch Rivals event, he received a 7-day suspension from Twitch. He admitted to stream sniping at the event, which was unacceptable and in violation of Twitch's guidelines. Several other streamers including Shroud were visibly unhappy with his actions and voiced their opinion about the same.
Considering this was a high-profile event, xQc was lucky to get away with just a week-long ban. The punishment for something like this at an event of this magnitude is usually much more severe, and he was fortunate indeed. He did however receive a 6-month ban from any Twitch Rivals event, which was fair.
ADVERTISEMENT
Article continues below this ad
Hopefully, he will have learned his lesson and will not repeat this in the future.