Street Fighter Fan Mocks Fortnite Following Recent Crossover
Published 02/20/2021, 12:00 PM EST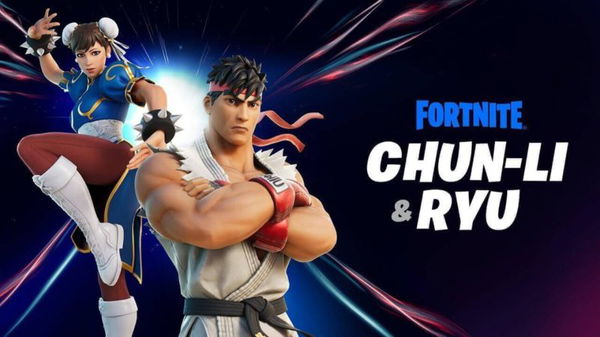 ---
---
Unlike the Marvel-themed season that revolved around a single massive collaboration, Chapter 2 Season 5 of Fortnite has facilitated a multitude of small collaborations up till now. From Kratos to the Mandalorian, several bounty hunters from different franchises have arrived in the game already. While some of these new skins are a part of this season's Battle Pass, others were available in the Item Shop for a limited time.
ADVERTISEMENT
Article continues below this ad
The latest franchise to join forces with Fortnite for the bounty hunter season is Street Fighter. The popular fighting video game series by Capcom is not only its best-selling venture, but has even laid the foundation for the one-on-one fighting game genre.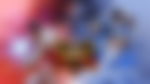 ADVERTISEMENT
Article continues below this ad
Epic Games recently announced the arrival of Chun-Li and Ryu in Fortnite, leaving fans in a state of frenzy. The developers even released a trailer where Agent Jonesy kidnapped both the characters from a fight and teleported them to the island.
Fortnite fans respond to a Street Fighter fan trolling them
Chun-Li and Ryu are easily two of the most popular fighting game characters ever. Naturally, their arrival in Fortnite has gained a lot of attention from fans around the world. Machine Pistol, on Twitter, posted a meme about Fortnite fans claiming that Ryu belongs to their game.
The picture not only portrayed the player as a child but also showcased a fighter thinking of casually annihilating him.
It comes as no surprise that the tweet triggered a lot of Fortnite players. Furthermore, it led to a heated argument amongst fans of both the franchises on Twitter.
A Street Fighter patron further aggravated the matter by making fun of Fortnite players for being easily offended.
On the flip side, a fan talked about how it is unjustified to mock the younger generation for lack of information on Street Fighter. Even though the video game series was huge at its peak, many people are unaware of it currently.
hehe let's beat the child to death because he doesn't know the origin and only seen the character from cartoon trendy multiplayer game

— EnchGA (@EnchGA) February 20, 2021
Here are some of the funniest replies by Street Fighter and Fortnite fans.
Even as a fortnite player i not afraid to slam someone to a wall if they do this joke

— Summit (@one_sliver_boi) February 20, 2021
hey thats cool and all, but did you know that ryu and chun li are from fortnite?

— ScreamingGoat (@NafidzW) February 20, 2021
you do know that these situations never actually happen right, kids can recognize a crossover

— Rose BOOK 4 IS CONFIRMED (@JESSEC0SAY) February 20, 2021
ADVERTISEMENT
Article continues below this ad
who cares just say to the kid that he came form street fighter why kill him

— … (@johnhen76711415) February 20, 2021
The back and forth between fans of both the games was hilarious, to say the least. Considering the aforementioned drama around the characters, it wouldn't be a surprise if Chun-Li and Ryu end up being tremendous hits in the Item Shop. As for now, the Fortnite community looks forward to witnessing more such iconic characters in the game.
ADVERTISEMENT
Article continues below this ad