Stroll Highlights his Designs for Racing Point F1
Published 12/02/2018, 12:40 PM EST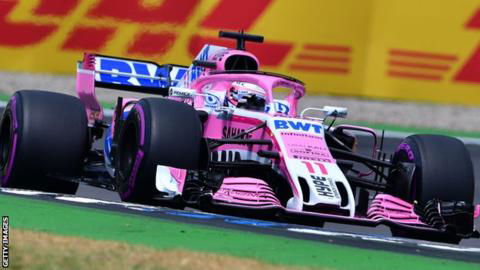 ---
---
Lawrence Stroll is in Formula 1 to break the stranglehold of the top three teams in F1. He wants to see Racing Point F1 be the team to do so.
ADVERTISEMENT
Article continues below this ad
Speaking with New York Times in Brazil, Stroll Sr said: "With the right funding, the right leadership, the right motivation, there's no reason we shouldn't have high expectations,"
"[We should] be able to punch even higher above our weight, to hopefully be fighting for that third place."
ADVERTISEMENT
Article continues below this ad
Since 2016, the erstwhile Force India bagged the 'best of the rest' fourth place in the constructors' championship. But it was typically a lonely fourth place.
After a change in ownership turned their points back to zero, they finished the season at sixth this year under the name Rising Point Force India.
The team was saved from the brink of bankruptcy by a timely order of administration and eventually saved by a consortium led by billionaire Lawrence Stroll.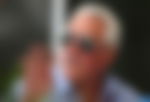 In 2019, the team will be known as Rising Point F1. Now that all its financial trouble is behind them, the outfit is keen to take back its place and climb up even further. Lance Stroll will be joining Sergio Perez in the racing squad from next year.
Stroll Sr insists he did not invest in the team to help his son's racing career or for the sake of his ego.
"I'm not in this for ego," he stated. "I'm not in this to lose money. I'm in this for the long term, as I have been with every other business I've owned, be it Tommy Hilfiger, Michael Kors or whoever." So, the bottom line is that he won't pour in money like what the top three teams do and hopes the budget cap will bring them to an equal footing soon.
"It's no secret there's going to be some sort of a budget cap and better cash distribution to the smaller teams," Stroll explained.
ADVERTISEMENT
Article continues below this ad
"That is still to be clarified how well that works out," he continued. "But there are all the right rumblings."
Stroll has been around the series for many years, having started as an investor at Williams. He has a good relationship with Formula 1's new chairman Chase Carey after Liberty Media brought out the rights to the series.
"I've had enough conversations with Chase to understand that is the direction they want and need to take the business," he said.
ADVERTISEMENT
Article continues below this ad
"For me, that spells financial opportunity – and looking at 2021 onwards, a profitable business opportunity."