STUNNING: Maria Sakkari Bagels Naomi Osaka and Snaps 23 Match Winning Streak at Miami Open 2021 Quarterfinals
Published 03/31/2021, 2:22 PM EDT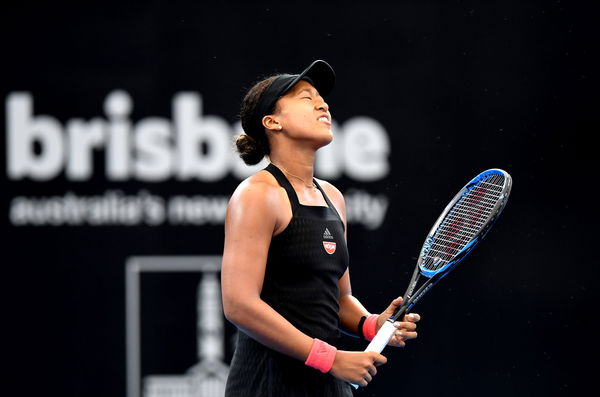 ---
---
Naomi Osaka slumped to a straight-set defeat against 23rd seed Maria Sakkari of Greece in the quarterfinals of Miami Open 2021. In an embarrassing performance, Osaka was bageled in the first set and her 23 match winning streak was ended. With the defeat, Osaka forfeited the chance of becoming the World No.1.
ADVERTISEMENT
Article continues below this ad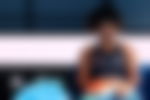 Naomi Osaka in the embarrassing first set
ADVERTISEMENT
Article continues below this ad
The first set was a shocker. Naomi Osaka was inconsistent and barely was able to connect the ball. She led 40-0 in the first game, but after dull second serves and a double fault Sakkari was back at 40-40. From there on, Osaka lost her bearings. She was down 3-0 in no time. Sakkari was easily returning Osaka's serve and Osaka had her intensity in the negatives.
Anything close to the baseline troubled Osaka. Her movement was off and thus created a mountain of unforced errors. In the end, Sakkari raced to a 6-0 victory in the first set. The first set had some unreal numbers for the four-time Grand Slam champ. Osaka won just eight points and raked up 12 unforced errors with zero winners.
Maria Sakkari finishes the job
Osaka was inviting Sakkari to hit her second serves. In the second set, Osaka was much better in defense, but her offense continued to suffer. Despite that, a drop in intensity from Sakkari gave Osaka a 3-0 lead in the second set. Sakkari looked a little desperate as she barged a lot of easy shots straight into the net. The Greek player was over-eager and thus gave Osaka a chance back into the match.
After initial hiccups in the second set, Osaka's offense was up and running. Osaka's first serve percentage was also reaching the optimum levels. But from 4-1 down, mainly Sakkari's backhand brought the set back to 4-4 level.
ADVERTISEMENT
Article continues below this ad
From here Osaka had a small meltdown, and while serving at 4-4, Osaka withdrew a 40-0 lead and gave Sakkari the chance to serve for the match. Sakkari didn't mess up and easily ended Naomi Osaka's misery, 6-0, 6-4.
ADVERTISEMENT
Article continues below this ad