"This Will Hurt Ferrari Even More" – Former Team Principal Reveals the Fallout of Ferrari's Horror Race
Published 07/13/2020, 7:11 AM EDT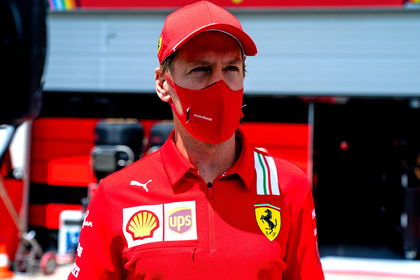 ---
---
The biggest talking point from the Styrian Grand Prix was the two Ferrari's colliding, yet again. While the spotlight was on Charles Leclerc for crashing into his teammate, there was a much bigger loss to the team. Former Ferrari Team Principal Ross Brawn believes Sunday's result hurts the team in a much greater way than both cars not finishing.
ADVERTISEMENT
Article continues below this ad
After a difficult first race, albeit one with an unlikely podium, the pressure was building on Ferrari to find a fix for its 2020 car. Simply put, the SF1000 is a slow car that lacks a considerable amount of straight-line speed.
Ferrari: Were the updates any good?
ADVERTISEMENT
Article continues below this ad
With the homologation rules kicking in, the Scuderia can't work on their power unit for the rest of the year. As a result, the Italian team is stuck with this same engine until the end of the season. However, they can introduce other updates to make up for the lack of performance.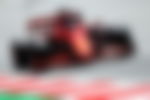 Ferrari needed a quick fix, which they implemented but never got to use. Sunday's race would have revealed if the Scuderia's updates were worth the time and effort spent at Maranello.
Sadly, the team got all of 2 laps to take in the results of their hard work.
Brawn shared his thoughts on Ferrari's miserable weekend in an official column on F1.com.
ADVERTISEMENT
Article continues below this ad
"The Styrian Grand Prix was another sensational racing spectacle with battles throughout the field – but it was a race weekend to forget for Ferrari, with their drivers committing a cardinal sin by colliding and forcing both cars out of the race in the opening laps.
"As a team boss, you never want to see that happen. But this will hurt Ferrari even more given they had worked hard to bring their upgraded aerodynamic package to Austria a week ahead of schedule.
"And the collision between Sebastian Vettel and Charles Leclerc has robbed them of a chance to analyze the new package."
ADVERTISEMENT
Article continues below this ad
Ferrari must await the Hungarian Grand Prix to test its new aero package and report back to base. The Hungaroring isn't a power-dependent circuit, which gives the Scuderia something to cheer about this week.