Sudirman Cup Teams
Published 04/28/2015, 1:13 PM EDT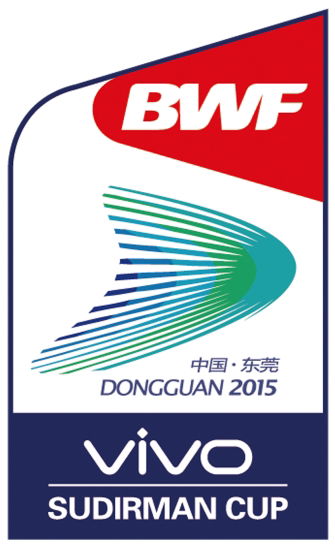 ---
---
As the Sudirman Cup begins on 5th May, the official team lists were released by the National Associations and BWF. This edition of the badminton team event might be the most open yet, with more than 5 teams having a good chance of lifting the 80cm trophy. The return of arch-rivals Lin Dan and Lee Chong Wei, the rise of many new names, especially from the European teams promises an action filled tournament. While India will fancy its chances of progressing, their grouping with Korea and Malaysia means they have their task cut-out. Eternal favourites China have arguably the best team on paper, while Denmark ,England and Korea cannot be discounted. Essentially Sports brings you the line-ups of the top teams.
ADVERTISEMENT
Article continues below this ad
China –
ADVERTISEMENT
Article continues below this ad
Lin Dan, Chen Long, Li Xuerui, Yunlei Zhao, Wang Yihan, Ma Jin, Wang Shixian, Xiaoli Wang, Yuanting Tang, Hong Wei, Fu Haifeng, Yu Yang, Xu Chen, Cai Yun, Nan Zhang, Kai Lu, Wang Zhengming, Liu Cheng,
Korea –
Lee Yong Dae, Yoo Seong Yeon, Wan Ho Son, Lee Dong Keun, Ji Hyun Sung, Sa Rang Kim, Yoo Jung Chae,                 So Hee Lee, Seung Chan Shin, Ha Na Kim, Ye Na Chang, Yeon Ju Bae, Gi Jung Kim, Baek Choel Shin.
India –
K.Srikanth, Saina Nehwal, H.S.Prannoy, P.Kashyap, P.V.Sindhu, Ashwini Ponnappa, Jwala Gutta, Manu Attri, Pranaav Jerry Chopra, Arun Vishnu, Akshay Dewalkar, Aparna Balan, Pradnya Gadre, Sumeeth Reddy, Sikki Reddy
Malaysia –
Lee Chong Wei, Tan Kiong Wee, Amelia Anselly, Peng Chan, Jing Yi Tee, Khe Wei Woon, Liu Ying Goh, June Wei Chiam, Fai Wong, V Shem Goh, Hee Chun Mak, Vivian  Hoo,Mei Kuan Chow
Denmark –
Jan O Jorgensen, Viktor Axelsen, Vittinghus, Mads Conrad-Pettersen, Mads Pieler Kolding, Anders Rasmussen, Anna Madsen, Kjaersfelot, Sara Thygsesen, Freurgaard, Lena Grebak, Maria Helsbol, Kim Astrup, Mathias Christiansen
Indonesia –
Liliyana Natsir, Anggia Awanda, Praveen Jordan, Kevin Sanjaya, Ihsan Mustofa, Christie Jonatan, Della Haris, Ricky Suwardi, Angga Pratama, Firman Kholik, Nitya Maheswari, Tontowi Ahmad, Ballaetrix Manuputty, Mohammad Ahsan, Hendra Setiawan, Debby Susanto, Markus Fernaldi, Greysia Polii, Lindaweni, Fanetri, Hana Ramadhini
England –
Rajiv Ouseph, Gabrielle Adcock, Chris Adcock, Chloe Birch, Heather Olver, Andrew Ellis, Fontaine Chapman, Harley Towler, Peter Mills, Lauren Smith, Toby Penty, Matthew Nottingham.
ADVERTISEMENT
Article continues below this ad
Though ranking points and Olympic Qualification are not at stake, the Sudirman Cup is the ultimate team event in badminton. Passion and emotions are bound to run high. Which nation has the strongest badminton contingent, we will get to see starting May 5th.
ADVERTISEMENT
Article continues below this ad