Sultan Azlan Shah Cup: India lose hopes of final, fight for third place
Published 05/05/2017, 3:59 PM EDT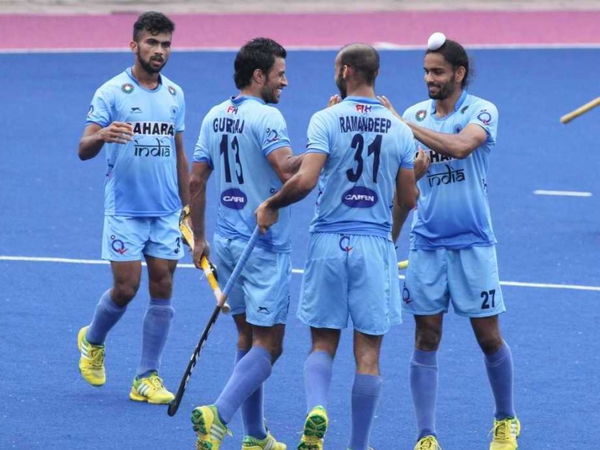 ---
---
Today, India went against the host Malaysian team in the fifth and final league match of the Sultan Azlan Shah Cup. A win today could have made it possible for India to have a chance in finals. But the final score went 1-0 against India. This loss terminated India's shot at the finals as Britain edged out India with a margin of 3 points.
ADVERTISEMENT
Article continues below this ad
The teams of Great Britain and India were running neck to neck in the tournament so far with both teams bagging 2 wins and 1 draw and loss each. Today the shape of the table changed drastically when India who was looking in good touch going on to face the hosts lost track and gave them their first win. On the other hand, the team Great Britain hold on tight for a 3-2 victory against the Kiwis.
ADVERTISEMENT
Article continues below this ad
Going into the game the Indians knew that a win was mandatory for them to qualify for the finals. The pressure in the camp was seemingly visible. India started on well with most of the possession in the first quarter. But could not convert it into anything fruitful for the side. The Malaysian defence was laudable to stop the Indian attack.
The second half started with a penalty corner being awarded to India. With Rupinder Pal Singh taking the shot, Indian hopes were high. But Subramaniam Kumar, the Malaysian goalkeeper produced a stunning save. The defence display from both the sides looked strong as they held away repeated shots. The second quarter too went goalless with restlessness in the Indian camp.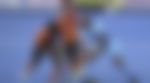 ADVERTISEMENT
Article continues below this ad
The Indian side started to find ways through the Malaysian defence with greater efforts with the beginning of the third quarter. But Malaysian on the counter received a number of free hits and PCs which were off target. India though trying hard were unable to score. Third quarter going goalless left India with just 15 minutes to try and squeeze into the finals with two goals.
Indian Coach, Roelant Oltmans then played a gamble by taking Chikte off and playing a flying keeper as a last attempt to get through. The 50 minute of the match saw another penalty corner being awarded to Malaysia as the ball went off the heel of Manpreet Singh. This time the Indian defence let loose and a goal slipped into the Malaysian basket. Indians went back into attack trying to snatch at least a draw for their side at the final minute. Two unsuccessful PCs decided the Indian fate. They had to settle for a loss.
ADVERTISEMENT
Article continues below this ad
Now the Indian team will face New Zealand in the third place bout. They have already defeated the Black Caps in an earlier face-off in the league. India needs to recover fast and steady to transpire as the bronze medallists.