Summi1g Issues Threat To Twitch Scammers Streaming CS:GO
Published 04/29/2020, 1:49 PM EDT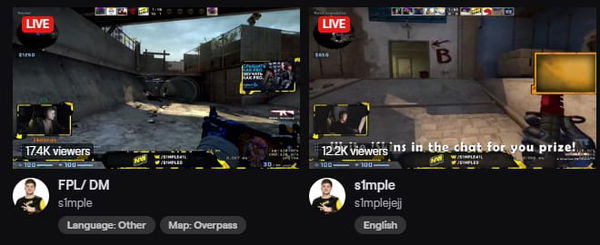 ---
---
Earlier again, the CS:GO community recorded its annoyance with Twitch for allowing fake streams. Although they are helpless to restrict the growing number of scammers. Impersonation of popular streamers like Oleksandr "" Kostyliev, Michael "" Grzesiek, Jake "" Yip.
ADVERTISEMENT
Article continues below this ad
Recently Summit1g took to twitter with an update, almost challenging these scammers. These scammers have a way with these clips, which definitely has monetary gain attached to it. There was a time when the top two channels on Twitch streaming CS:GO were scammers. It makes one think a lot about the community guidelines set by Twitch.
Most times, when people see the names of their popular streamers, they click on it without cross-checking. This has also happened with different games like DOTA, OSRS. However, when it comes to CS:GO, these scammers are leaving no boundaries. 
ADVERTISEMENT
Article continues below this ad
The Scamming Problem In CS:GO
Summit1g may have found a way to solve this problem, and time will tell. Even Shroud commented on his tweet. Right at the top of the Twitch page, when we search games, the top searches show us the top streamer. Communities revolve around these big names. Stolen broadcasts of popular streamers, pre-recorded or even unseen, designed to fool the hopeful viewer. As soon as we click on them, we are automatically helping them with our viewership. 
Most of the time, these streams come with advertisements directing us to give away our personal information. This gives them access to our account, which then turns into cash products for these scammers. The process is quite popular and well disguised. 
ADVERTISEMENT
Article continues below this ad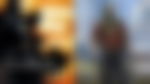 So What Is Stopping Twitch From Banning Them?
The problem lies inherently with the process. These scammers are firstly not easy to track down. However, once caught, the story does not end there. Suppose Twitch bans one account for doing such crimes. There is no guarantee that the same thing will not happen from a different account at a different time. 
ADVERTISEMENT
Article continues below this ad
The advertising part causes all the trouble, we all remember when a fake shroud streamed on Twitch (by that time Shroud had moved to Mixer). That stream itself generated over thousands of viewers. It is quite simple to design with a few visual bots.
 When people see a big name up there, they automatically jump to it. Viewership driven by the popularity causes this sort of mishap. However, we can only hope that there will be a counter-measure ready soon enough. Perhaps Summit1g was trying to point our attention to this very fact, but will it erase the problem permanently?
Trending Stories