Summit1g Lands New Sponsor After M*rijuana Fiasco
Published 04/25/2020, 1:20 PM EDT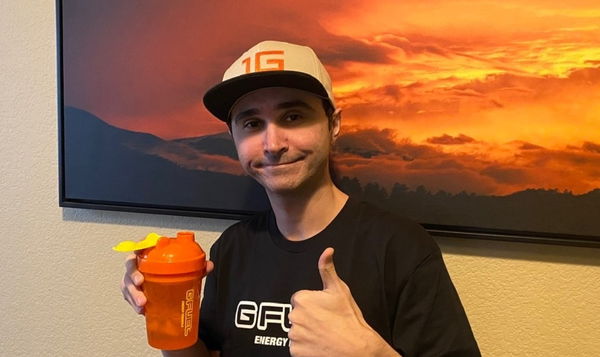 ---
---
Streamers and content creators are enjoying a ton of attention and popularity at the moment. That may not sound all too nice given the global health crisis, but then again, they're not responsible for the pandemic. One twitch streamer, summit1g, has always been very popular, but during the lockdown, he reached an awesome 5 million followers. But with the high, came a low for summit1g; Monster Energy abruptly ended their sponsorship deal with him recently. Unsurprisingly, though, summit1g has bounced back with a deal with another brand.
ADVERTISEMENT
Article continues below this ad
ADVERTISEMENT
Article continues below this ad
Summit1g Lands New Sponsor
A few days back, summit1g's viewers noticed something was missing from his room. It did not take them long to figure out it was the Monster Energy mini-fridge. The streamer said he wasn't too worried even though Monster Energy terminated their deal. This abrupt end to the partnership set tongues wagging, and soon enough fans concluded that marijuana was to blame for it.
You see, in one of his previous broadcasts, summit1g was caught taking a hit from his bong. Apparently, Monster did not appreciate summit1g smoking on camera, even though the bong was visible just for a second. He would later jokingly call it his "mom's vase."

He was gallant and respectful towards Monster despite the development, denying this report of bong-gate. Summit1g was calm and composed as he assured his fans he would "figure something out."
His patience has paid off already as he announced a couple of days back that he had a new partner.
ADVERTISEMENT
Article continues below this ad
Monster or no Monster, summit1g's popularity is undeniable. A stoner or not, he remains one of the best streamers around and fans appreciate the man for his straight talk. With over 5 million followers on twitch now, he was never going to be without a sponsor for too long.
Many fans called out Monster for the move. Many said Monster's beverages were laden with caffeine which was worse than marijuana. We'll leave it up to you to make that decision.
ADVERTISEMENT
Article continues below this ad
The one thing we do know is, Monster Energy's loss is GFuel's gain.