Summit1g Warns Valorant Against Following Counter Strike Global Offensive Path
Published 04/14/2020, 3:30 PM EDT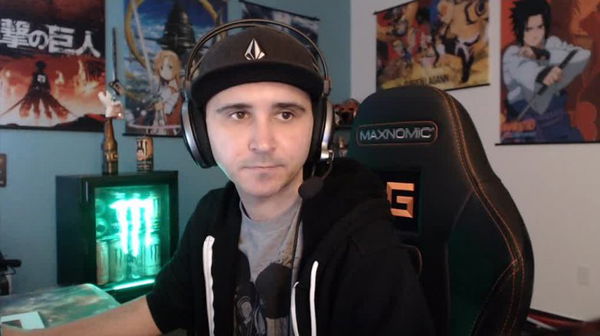 ---
---
Around the late 2000s, competitive gaming truly started to take off. As it gained more popularity in the following years, developers started to actively embed themselves into the competitive scene. And soon enough, eSports was no longer niche, but a mainstream industry. Counter Strike Global Offensive is the best example of this.
ADVERTISEMENT
Article continues below this ad
As of today, competitive events are a huge part of the gaming culture, featuring huge amounts of money. However, there is also an underlying feeling in some sections of the community that it's disrupting everything else. Summit1g, a former professional gamer, is one of them.
When a game reaches a certain level of popularity, the natural progression these days is competition. There is a simple logic behind this; if the game is popular enough, competitive events will be a success.
ADVERTISEMENT
Article continues below this ad
Summit1g hopes Valorant does not follow Counter Strike Global Offensive path
In recent times, though, some of the fans are not too happy with the developers because they feel the developers cater to the competitions more than they do to the average fans. This aspect was highlighted, especially, with Fortnite.
A game that started off as a bit goofy and pure fun suddenly became so popular that developers made changes that took into consideration the competitive side of things. The game lost some of its fun-quotient and the casual gamers were left to deal with it on their own.
Summit1g, one of the more experienced streamers, has expressed his wish that the new game, Valorant, does not go down the same road.
Valorant. Don't let tournaments ruin our game category like Counterstrike did. Thanks.

— summit1g (@summit1g) April 13, 2020
I'm not burned out on CS lol. Tourneys ruined that category. Wanna know when a game is getting unhealthy on twitch? When the top 5 channels every single day is a tourney.

— summit1g (@summit1g) April 13, 2020
Although summit1g called out Counter Strike Global Offensive for doing that, some feel the tactical shooter has always been more favorable as a competitive game rather than for content creation.
While a lot of your points are right I just don't feel like CS is a great content game.Over-saturation is real though,as you said the tournament win feeling doesnt last more than a few days unless its a major

— Nicolai Reedtz (@dev1ce) April 14, 2020
I agree with both, I literally said the same thing in an interview a week ago. CS might be the worst game to start streaming or doing content on, I feel like it's gonna become what Dota is to league of legends, the only relevant thing are tournaments, I still love the game tho.

— Oscar Cañellas (@Mixwell) April 14, 2020
I must say, I agree with dev1ce. As a fan, I like watching competitive events under CS: GO rather than content videos. But then again, to each his own.
However, I will say summit1g hit the nail on the head when he said there are just too many events these days.
ADVERTISEMENT
Article continues below this ad
Strong and successful? The dudes don't get to enjoy their tourney win, they have another the next day.

— summit1g (@summit1g) April 13, 2020
If I had enough characters to elaborate in a tweet I would've written that as well. I also think this goes for valorant. For me the core problem is the teams face eachother a little too much in CS. Whereas in league I feel like they face eachother way too little

— Nicolai Reedtz (@dev1ce) April 14, 2020
ADVERTISEMENT
Article continues below this ad
While both sides have valid arguments, Fortnite has truly exposed the rising trend of favoring competitions. The developers need to take a firm stand for its casual gamers and find a middle ground that works for both sides. Perhaps Valorant can be the pioneer on that front.
Trending Stories