Super Mario Theme Park: Inside World's First Nintendo Park in Universal Studio, Japan
Published 03/20/2021, 2:53 PM EDT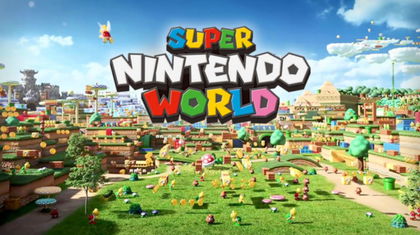 ---
---
The world's first Super Mario World has finally opened for visitors in Japan. The theme park located inside Universal Studios, in Osaka, Japan, inaugurated on March 18, 2021. The Japanese government has limited entry to only a few visitors as of now. Nintendo and the government are very cautious about safety and hygiene because of the pandemic.
ADVERTISEMENT
Article continues below this ad
Nintendo had originally scheduled the occasion of Super Mario World Japan back in mid-2020. However, because of the lockdown, construction was postponed. Finally, after an entire year of delay, it is now permitted.
South China Morning Post, a China-based organization posted a video on the big day itself. It shows a glimpse inside Super Nintendo World, Japan. It also features interviews of visitors and the management in the same. Check it out below:
ADVERTISEMENT
Article continues below this ad
Inside Super Mario Theme Park, Japan
Much like Super Mario itself, the inside of the theme park is also competitive. Visitors get a wristband and with every ride or game, the Mario points keep rising. The makers have connected the bands to a real-time Nintendo phone app. The app compiles the points to showcase a giant leaderboard inside the park.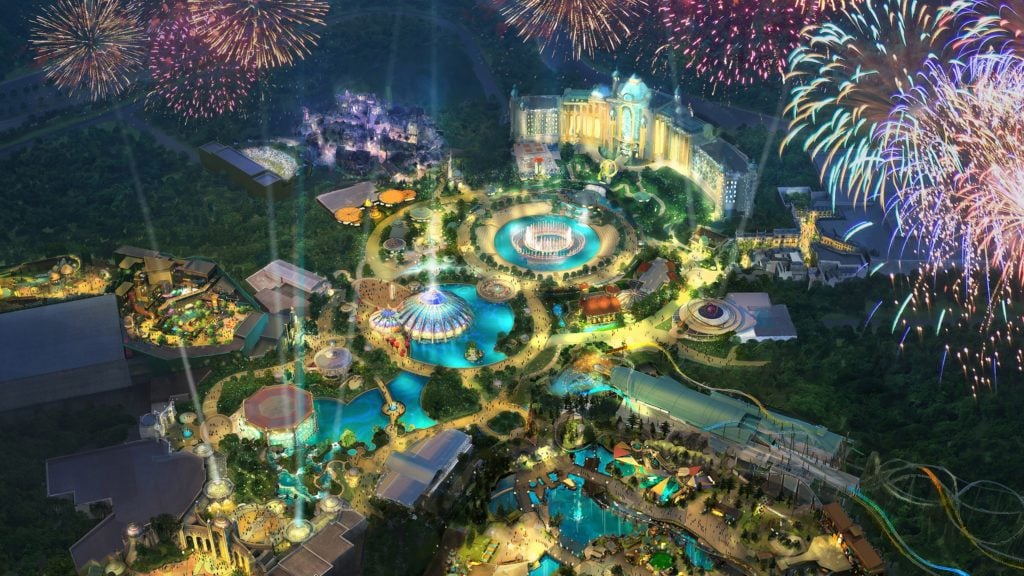 Ayumu Yamamoto, the Marketing Communication Manager of Universal Studios Japan, showed his excitement in an interview with South China Morning Post.
"It took almost a year longer than we expected to open this place. We are really glad and feel fulfilled at the moment. But this one year was not a waste of time as it helped us to pursue creating the world that Nintendo wants for its fans and brand."
The attraction cost 60 billion yen (USD 550 million) to build. It took the team over 6 years to make real-life Yoshi's Adventure ride and mushrooms pop out of boxes. Needless to say, they did an amazing job.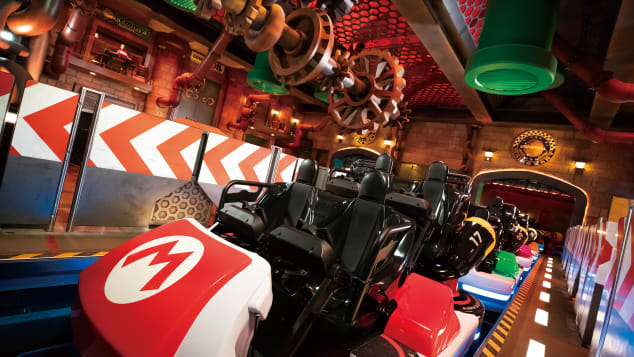 ADVERTISEMENT
Article continues below this ad
"We perfectly recreated the world of the game. You can experience what it's like to be inside the game and enjoy the life-sized items. You will find life-sized piranha plants and Bowser. And you will see what it is like to be Mario himself," he continued.
According to VGC, a smaller Hollywood version is also under construction. Epic Universe, Hollywood will be the third of its kind, after Universal Studios Florida and Universal Islands of Adventure.
Another Super Nintendo World is allegedly going to be constructed in Singapore. Let's hope that the upcoming theme parks match the high benchmark that the Japan Nintendo World has set.
ADVERTISEMENT
Article continues below this ad
After a year-long pandemic lockdown, what better refreshment than a day inside the beautiful Universal Studios?