Surprising News Possible Around Hawks and Damian Lillard, Claims NBA Analyst
Published 08/15/2021, 3:31 PM EDT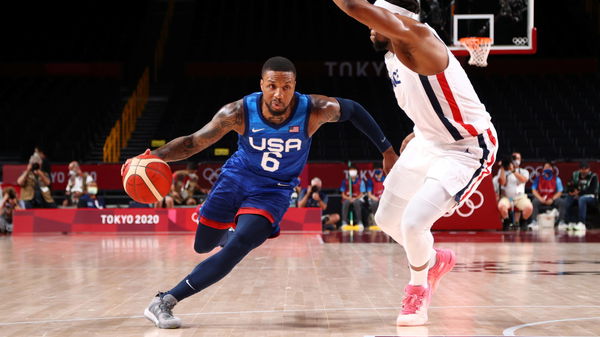 With the regular season being more than a month away, the trade rumors revolving around several players keep spectators and fans on edge. There are names like Damian Lillard, Ben Simmons, and Bradley Beal among the list of stars who could get traded.
ADVERTISEMENT
Article continues below this ad
Several pundits have predicted that Damian Lillard might be on his way out of Portland. Since he got drafted, Damian Lillard has been in the Portland Trail Blazers. Yet some sources say that he might look for playing time elsewhere after not winning a ring with Portland all these years.
While Damian has possibly shut down all the claims since the beginning of the Olympics. He told NBC, "I woke up to those reports, a lot of people reaching out to me, but it's not true.". Further, he said, "A lot of things are being said and it hasn't come from me."
ADVERTISEMENT
Article continues below this ad
Yet, several NBA Analysts go onto make conclusions and claims about his trade status. Among them is SiriusXM NBA Radio host Evan Cohen.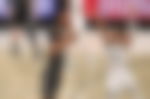 Cohen's Claims on the Atlanta Hawks and Damian Lillard
On the SiriusXM NBA Radio, Evan Cohen was in conversation with Brian Geltzeiler. Evan claims that the current Atlanta Hawks have so much young talent that they could make a trade for any superstar in the league.
Evan says that if Damian Lillard were to request a trade, Atlanta Hawks could acquire his services easily.
"They could get any single superstar in the NBA right now. It's just whether or not it's worth it," he concluded.
ADVERTISEMENT
Article continues below this ad
He is not wrong about the fact that Atlanta Hawks have too much young talent. Indeed, 10 out of 17 members of the Atlanta Hawks roster are under the age of 25. However, a trade for Damian Lillard seems unlikely for the Atlanta Hawks. Here's why.
For a trade to bring Lillard to the Hawks, in order to match his salary requirements, Hawks would have to let go of multiple young talented pieces. That would be the minimum demand of the Trail Blazers. This young core took the Hawks to the Eastern Conference Finals after their first playoffs since 1998.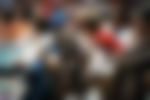 ADVERTISEMENT
Article continues below this ad
Moreover, in Lillard's position, the Hawks just extended their star point guard, Trae Young, to a max extension. And further also offered a $90million extension to John Collins. Both players are key to the future of the Atlanta Hawks. It is unlikely they will let go of Young or Collins for Lillard.
While looking at their draft pick Sharife Cooper, who is also a point guard, the abundance of guards is clear in the Hawks. However, it is extremely unlikely that the Hawks will let go of their star point guard, power forward, or a huge portion of their young core for one player who is already at the peak of his career. Yet, anything remains possible in the NBA.