The Most Surprising Real Madrid Matches of All Time
Published 03/10/2017, 7:45 AM EST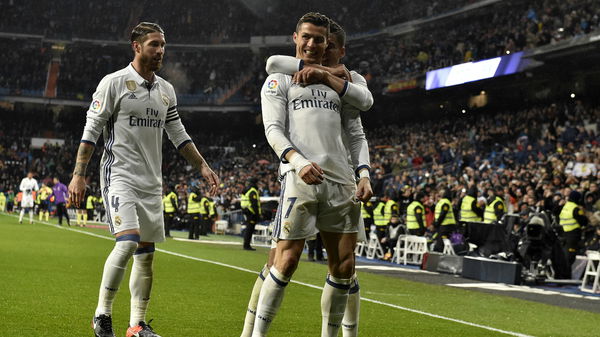 ---
---
It's rare these days for Real Madrid to ever be an underdog, and expectations at the Bernabeu have been raised so high that any result besides a win is a surprise.
ADVERTISEMENT
Article continues below this ad
But despite this lofty bar, Madridistas have still managed to deliver a number of surprising results that even the most optimistic of supporters couldn't have predicted, such as these in our list of the most surprising Real Madrid matches of all-time.
7 January 1995: Real Madrid 5-0 Barcelona
ADVERTISEMENT
Article continues below this ad
Almost a year to the day after losing 5-0 in Camp Nou, Real Madrid welcomed Barcelona to Bernabeu. Winners of the last four Spanish championships, Barca were a tried and tested squad managed by legend Johan Cruyff. Madrid on the other hand was a team of youth itching to help Madrid break a La Liga title slump and featuring a young Raul and Luis Enrique.
But the star of this night would be Ivan Zamorano, the Chilean striker that tallied 77 goals in four stellar seasons for Madrid. One of his peak performances for the club was this classic El Clasico in which he would score a first half hat trick. After HristoStoichkov got sent off for Barca, Luis Enrique and Jose Amavisca added goals of their own for Real's biggest win over their rivals since the 1950s. The crushing blow helped Madrid claim the La Liga title, while Barca on the other hand finished fourth.
22 December 2010: Real Madrid 8-0 Levante
For all their other successes, Real Madrid struggled mightily in the Copa del Rey between 1993 and 2013, making it to the final just twice and losing both in that stretch. But it looked like fortune was finally going to in the Madridistasfavorin the 2010-11 competition, as they dominated opponents by winning their eight matches until the final by a combined 20-4.
Their opponent in the round of 16 was Levante, a side that while being newly promoted to La Liga that season, stifled Madrid in a 0-0 draw in game week 5. While nothing short of a convincing Real Madrid was expected, a prediction that they would win 8-0 like they did probably would have been seen as overambitious. Nevertheless, that's exactly what happened in this first leg, thanks to hat tricks from both Benzema and Ronaldo. Madrid would take this momentum into each of the next rounds, eventually winning their first Copa del Rey in 20 years.
24 May 2014: Real Madrid 4-1 Atletico Madrid
As much as they can be, Real Madrid's spirits were somewhat down in the 2013-14 season, despite being Copa del Rey champions. They lost out on the La Liga title for the second year, finishing in third three points behind Atletico Madrid. Real also failed to come up with a single win against rivals Barcelona and Atletico during La Liga play, however there was a chance for redemption (and Euro glory) against the latter in the 2013-14 Champions League Final.
Thus, despite being the favorite of the online sportsbooks (given around +116 odds versus Atletico's +276) and the most successful UCL club of all-time, Sergio Ramos insisted that his club were the underdogs heading into the final. Whether or not that was true is a matter of personal opinion, but what everyone did know was that the match would be hard-fought one. After scoring in the 36th, it looked like Atletico was going to take the small lead to victory, however Sergio Ramos nodded in an equalizer just before the death. In injury time, Real Madrid hit Atletico with a three-goal onslaught to mark a victory by a margin that probably surprised even the sharpest of odds makers and sports bettors who had placed their bets on one of the many online sportsbooks.
ADVERTISEMENT
Article continues below this ad
4 May 2016: Real Madrid 1-0 Manchester City
This second leg of the 2015-16 UCL semi-finals was perhaps surprising for all the wrong reasons. It certainly wasn't surprising that -208 favorites Real emerged victorious, but more that it was such a titanic struggle to do so after the first leg in Manchester finished 0-0.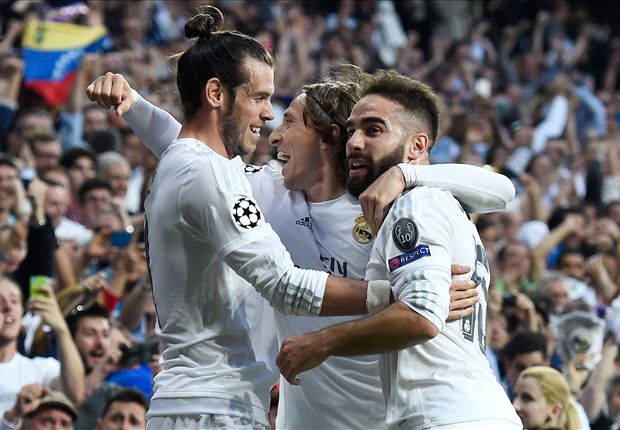 Really, a 10th minute injury to City's Vincent Kompany was what finally led to a scoring breakthrough from Madrid. Gareth Bale received a trickling pass into the box and from an awkward angle, roofed the ball over keeper Joe Hart. Despite numerous other chances, that was the lone goal Los Blancos would score (and need). The underwhelming victory then pitted Real against Atletico in the Final for the second time in three years.
ADVERTISEMENT
Article continues below this ad