Suspended Guatemalan judge granted release on bond in U.S. soccer case
Published 01/08/2016, 12:53 AM EST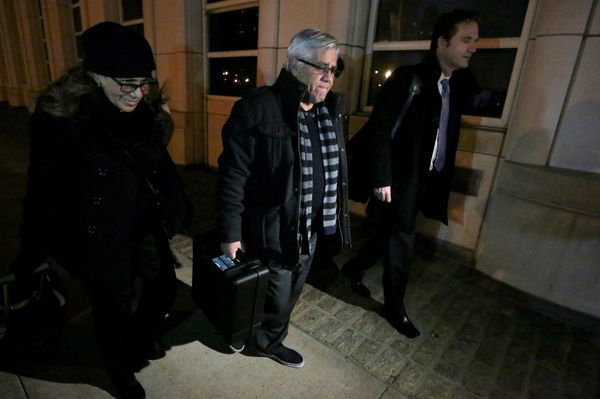 ---
---
By Nate Raymond
ADVERTISEMENT
Article continues below this ad
NEW YORK (Reuters) – A suspended Guatemalan judge who was arrested last month as part of a U.S. investigation into corruption in soccer's world governing body FIFA won the right to be released from jail on Thursday on a $4 million bond.
Héctor Trujillo, 62, was secretary general of the Guatemalan soccer federation and a Constitutional Court judge until his Dec. 4 arrest while aboard a Disney cruise ship docked in Florida.
ADVERTISEMENT
Article continues below this ad
With Trujillo's wife and one of his sons watching in court, U.S. Magistrate Judge Robert Levy in Brooklyn, New York approved the $4 million bond package for Trujillo under which he will be subject to home confinement and electronic monitoring.
Florian Miedel, Trujillo's lawyer, said his client would reside in New Jersey pending trial.
According to the indictment, Trujillo solicited and accepted bribe payments from Media World, an affiliate of Spanish media company Imagina Group, for media and marketing rights for 2018 and 2022 World Cup qualifier matches.
Trujillo spent more than a month in U.S. custody, including three weeks in a facility in Oklahoma and a period in solitary confinement while in a Brooklyn detention centre due to concerns authorities had about his safety, Miedel said.
"There was concern there about possible gang activity in the jail," Miedel told reporters. "And as a Guatemalan judge, I guess they thought it was a risk to him."
Trujillo is one of dozens of soccer officials charged by U.S. authorities investigating corruption in FIFA in a probe that has rocked soccer worldwide and sent the organization into crisis.
ADVERTISEMENT
Article continues below this ad
His arrest came a day after the U.S. Justice Department announced charges against 16 people for allegedly participating in schemes involving more than $200 million in bribes and kickbacks sought for marketing and broadcast rights to tournaments and matches.
U.S. authorities since May have announced charges against 41 defendants, including 12 individuals and two sports marketing companies that have pleaded guilty.
Trujillo has been in U.S. custody since being arrested while aboard the Disney cruise ship in Port Canaveral, Florida as part what Miedel said was a family vacation with his children and grandchildren.
ADVERTISEMENT
Article continues below this ad
He has since been suspended from his judicial position and ousted as secretary general of the soccer federation. Trujillo pleaded not guilty on Dec. 30, and Miedel said he plans to contest the charges "vigorously."
(Reporting by Nate Raymond; editing by David Ingram and Will Dunham)