Swansea 1 Vs 2 Liverpool : 5 Talking Points
Published 10/01/2016, 11:07 AM EDT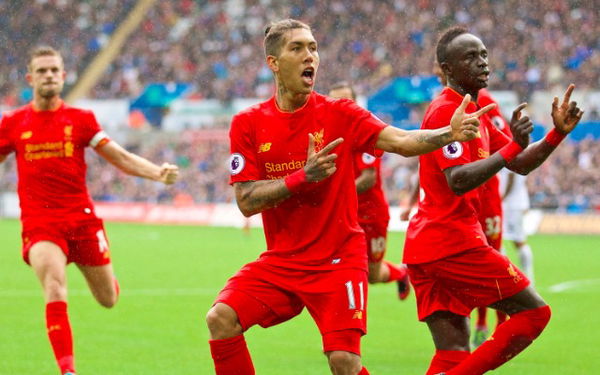 ---
---
Despite giving their second worst performance of the season, Liverpool edged Swansea late in the game thanks to a James Milner penalty as a gritty performance by the Swans went in vain. Liverpool had a horrible first half and were far from their best but two horrible errors from Swansea gifted them all the three points after going a goal down in the 8th minute.
ADVERTISEMENT
Article continues below this ad
1. Liverpool Defense still not upto the mark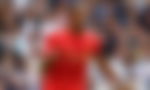 ADVERTISEMENT
Article continues below this ad
However good the Liverpool attack may seem, the defense is equally opposite to that. Liverpool were in trouble within 5 minutes of the game when a free header was skied away by Borja initially and later, the much anticipated goal came in from the corner. Swansea continuously troubled Liverpool with crosses and long balls in the first half and though they didn't make the most of the chances coming their way. Borja missed two great opportunities from the header which should have found their way in the back of the net. The marking was really poor by the centre backs as time and again players were easily making runs through the defense for chance creation. Dejan Lovren and Joel Matip have to work upon a lot of things and should develop a better understanding as they may not escape yet again with such a horrible performance. Liverpool play United next and any such errors or lack of concentration will cost them a lot, especially when the opposition has got a No. 9 like Ibrahimovic.
2. Swansea the unlucky one
Swansea gave in a really amazing performance, what really was being expected as a one sided affair with Liverpool crushing the Welsh club ended in a close scrape through victory for the Reds. Swansea came in with a perfect gameplan to defeat Liverpool and it was working really well until they made fools of themselves by making two big mistakes and throwing the 3 points away. Swansea, as expected, were sitting deep inside their half and defending, but unlike Hull City, their forwards kept starting a forward press to make Liverpool pass faster which led to some good counter attacks from the Welsh club throughout the game. The press worked to perfection as Liverpool at times were forced to pass the ball back to defenders and rarely a chance was created by the Reds. Coutinho was totally invisible in the first half. Swansea deserved to get atleast a point out of the game after such an amazing performance. The defending was amazing as well as the counter attacking but the finish was not upto the standards, which has been the case since Bony left for City. Swansea are just a point above the relegation zone but a solid performance like this will be a good confidence booster and will help them turn things around from the next matchday.
3. Jurgen Klopp's Tactical Change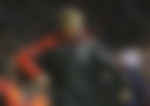 Watching the side struggle in the first half to create any chances and the team 1-0 down away to Swansea, Klopp had a tough task in hand to turn this game around. The strategic genius understood Swansea's gameplan well and made a tactical switch which finally did the trick for his team, with a bit of luck for sure. Swansea were playing on the counter, rarely enjoying possession and were creating more meaningful chances as compared to the away side despite less possession. Klopp realised this and asked the team to try and give more of the ball to Swansea and then try to hit them in the transition phase to score goals. The result was quick as Liverpool, after a horrendous first half, started creating half chances and the attackers started getting some space to create or to shoot. Though Liverpool finally weren't able to score a goal from direct play, it did somewhat turn the game around. Liverpool were defending better, thanks to this change, as they invited more Swansea players to get involved in the attack and then try to hit them back with a counter. Sturridge and Mane combined well for a move, Milner was getting more space and width to cross and Coutinho finally wasn't a spectator anymore. Klopp, however, will have to work on such things before hand and should have a plan B or C , because they are not going to get lucky everytime.
4. Firmino from Zero to Hero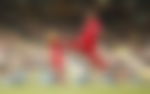 ADVERTISEMENT
Article continues below this ad
Roberto Firmino was having an afternoon to forget until the goal he scored and earned the match winning penalty. Firmino was clearly having a poor game just like all the other Liverpool players in the first half as he didn't get any space to operate, and on top of that, the Swansea press was really making life difficult for everyone. Firmino eventually got his golden opportunity later in the second half when Jordan Henderson put in a lovely ball in the Swansea penalty area and he was left completely unmarked as the defense was still recovering from the set piece taken a few minutes ago. Firmino made no mistake and banged the ball in the back of the net making the scores level. Late in the second half while controlling the ball in the penalty area as Rangel made a clumsy challenge on him leading to a penalty which was scored by James Milner making it 4 in 4 for him this season.
5. Sturridge finally gets his chance
ADVERTISEMENT
Article continues below this ad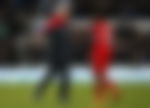 Early in the second half a tackle from Britton forced Klopp to take Lallana off, which finally gave Daniel Sturridge his chance to shine. Sturridge had a decent game and had some good moments, and perhaps was a little unlucky to get a yellow card for diving after coming on, but he combined well with Mane and Coutinho in the second half. The Lallana injury didn't look that serious though the final time of return will be out after the tests are carried out and that may just be the opportunity Sturridge has been waiting for. Liverpool already don't play in Europe and therefore the rotations are very rare as of now and this injury will prove to be a golden opportunity for Sturridge to cement his position in the team and prove himself.