Swansea-2 Manchester United-1: Five things we learnt
Published 08/30/2015, 3:19 PM EDT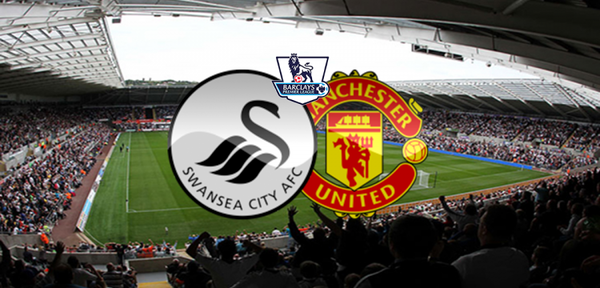 Another Swansea vs Manchester United clash. Another 2-1 loss for United. Louis van Gaal 0% record against Swansea City continued today as the team hosting at Liberty Stadium became the first team in the Premier League to score and win against Manchester United this season.
ADVERTISEMENT
Article continues below this ad
Here are 5 things we learnt from this epic clash, apart from the fact that Louis van Gaal will still have nightmares of Garry Monk, after spending the evening with his Old Monk:

ADVERTISEMENT
Article continues below this ad
The fact that we are discussing this is enough evidence that he is not good enough to be No.1 of a club who has produced legends in that position. The position graced by likes of Schmeichel, Edwin, and David, if he chooses to stay, will be replaced by someone who couldn't save the 2nd goal which all of the above guys could easily had, says a lot about the lack of Premier League quality that Sergio Romero possess.
That Sergio Romero is NOT a long term solution for David de Gea who is out in the open now.
Wayne Rooney needs support upfront.
It has been more than one season, but Louis van Gaal still has to realize that Wayne Rooney is a fantastic striker, only if he has a Berbatov-esque no. 9 to feed or Ronaldo-esque no. 7 as a feeder. Rooney has been developed by Sir Alex Ferguson as a forward player who thrives on nerve-wrecking attacking partnerships, either duos or trios.
It's not that Rooney won't score goals but United are already struggling in front of goals. Four games, just three goals.
United need more options, depth and support for Rooney. And also they need more goals. They surely can't win the title scoring so few goals.
Chris Smalling is a changed man. Since his idiotic red card in the Manchester derby at Etihad last season, Smalling has developed steadily and surely. He has grown as a leader at the back. His decision making ability and anticipation of danger has also improved considerably. He's becoming into a defender everyone at United wished and hoped him to be.
He looks big, commanding in the air, decisive and quick. He's got all the attributes and has become United's defensive lynchpin.
Remember Antonio Valencia's "brilliant" first touches and even better positioning sense, defensively? All those defensive frailities which United endured are no more this season. £14million and one Torino signing later, United's right back problem is looking to be solved. Darmian is a great asset to United and everybody is getting to know that.
Andre Ayew has been a beast signing for Swansea.
And guess what? He joined on a free. It typifies Swansea's clever and shrewd business in the transfer market.
Against United, he scored the equalizer with a brilliant breakaway goal and then assisted Gomis for the winner with a cheeky pass ripping past the United defense. Romero could have done better in the second goal but that doesn't take away anything from Andre. Brilliant day at the office.
"If the going gets tough, the tough gets going."
That is supposed to be the cliched saying. For Louis van Gaal, it goes- "When the going gets tough, bring on Marouane Fellaini and provide long balls and crosses to him hoping he would score."
ADVERTISEMENT
Article continues below this ad
It's a tried and tested strategy but fails miserably against defensive teams who are strong physically. Add to that fact that they are in a brilliant run of form and are at home and you will find yourself like Greeks in front of the Trojan Gates. Manchester United need a creative thrust at no. 10 and a no. 9 who can win matches on his own.
Fellaini is a strong personality but to win the Championship and/or Champions League, you need a better Plan B.
ADVERTISEMENT
Article continues below this ad