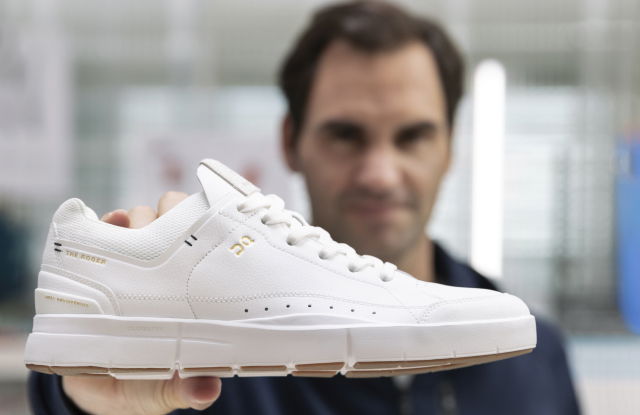 Swiss Maestro Roger Federer was Nike's brand ambassador for a long time. He helped popularise the 'RF' logo with them before he switched to Uniqlo in 2018. The 'RF' logo, however, was owned by Nike until the Swiss Maestro reacquired it very recently.
The fact that he owns this logo has raised some questions as he has just unveiled a new sneaker series. This is The Roger Centre Court, 0-Series which he developed with "On", a Swiss company that he invested in about a year ago.
Since the 'RF' logo is still popular among a lot of tennis fans, many are wondering whether On will use this logo in the future. Check out On's reply to this question.
The Roger Federer Logo
After the series was unveiled, On answered many popular questions in the FAQ section of their site. One of the questions was regarding the use of the 'RF' logo in the future. They replied to the question by saying,
"We will not. The RF logo belongs to Roger and we have decided to embark on this new adventure with a new look."
Even though, On is not using the 'RF' logo, we can expect their sneaker series to be very popular. This is because there are so many fans of Roger Federer around the world and any product that was developed with him is definitely going to be popular.
We will probably now start seeing Roger wear shoes by On when he returns to professional tennis. He has been wearing Nike shoes at all of his tournaments even though he has no official contract with them. But, that might change soon.
Read More – "It's Not Just About Winning" – Rafael Nadal on Rivalry With Roger Federer
We will have to wait till 2021 to see if that happens as Roger ended his 2020 season as he underwent a second knee surgery. Hopefully, he will recover well and win some big titles when he returns in 2021.