"Swore in Front of Children, Still Got a Skin"- LazarBeam Opens Up on his Fortnite Icon Skin
Published 03/04/2021, 9:35 AM EST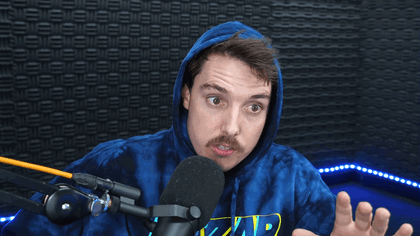 ---
---
Over the years, several creators have played a huge role in making Fortnite one of the biggest games in the world. In return, Epic Games had initiated the Fortnite Icon Series to reward these gamers for their consistent efforts.
ADVERTISEMENT
Article continues below this ad
The latest name to join Ninja, Loserfruit, Lachlan, and TheGrefG, and become a Fortnite Icon is Lannan "LazarBeam" Eacott. The Australian YouTuber started out by playing and commentating on the Madden NFL video game series. However, he rose to prominence by playing Epic Games' battle royale and hasn't looked back ever since.
Fans around the world love LazarBeam for his hilarious and straightforward personality. Back in 2019, he even swore during a kid-friendly event for Fortnite.
ADVERTISEMENT
Article continues below this ad
"Two years ago, I was swearing at a Fortnite event, and now I have a skin in the game," said Lazar while playing with his skin for the first time.
He even mentioned the incident in a tweet:
LazarBeam honored his past through his Fortnite skin
Before becoming a YouTuber and acquiring the title "LazarBeam", Lannan worked as a construction worker. He still remembers his past and wanted to honor it through the skin. Interestingly, certain styles for the skin also depict the 'yeet' and 'code lazar' tattoos.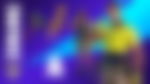 To further celebrate his past, LazarBeam even built a house from in-game material in Fortnite with his own skin.
"Getting some materials! Very first thing I'm doing since I was a tradie, since I was a construction worker. I built a house boys! I used to build in real-life, now I build in Fortnite. Piece of Art!" said Lazar.
LazarBeam gets a Victory Royale with his own skin
LazarBeam was live in front of hundreds of thousands of viewers when he entered the first match with his own skin. Naturally, he was nervous and afraid to encounter stream snipers. To his surprise, a majority of players surrendered themselves as soon as they spotted him.
ADVERTISEMENT
Article continues below this ad
"Well, having your own skin in the game is awesome! People just let you kill them, this is sick, I may never lose a game again," joked the streamer.
Despite the inactivity lately, LazarBeam is still one of the best Fortnite players ever. Owing to his experience, he easily won the match and gave fans the Victory Royale they wanted.
To say the least, the Fortnite Icon outfit portrays LazarBeam's journey through the years perfectly. The community now looks forward to witnessing other big names like SypherPK also become a part of this reputed series.
ADVERTISEMENT
Article continues below this ad