SWOT Analysis of Chelsea FC's Current Squad
Published 08/20/2015, 2:53 PM EDT
By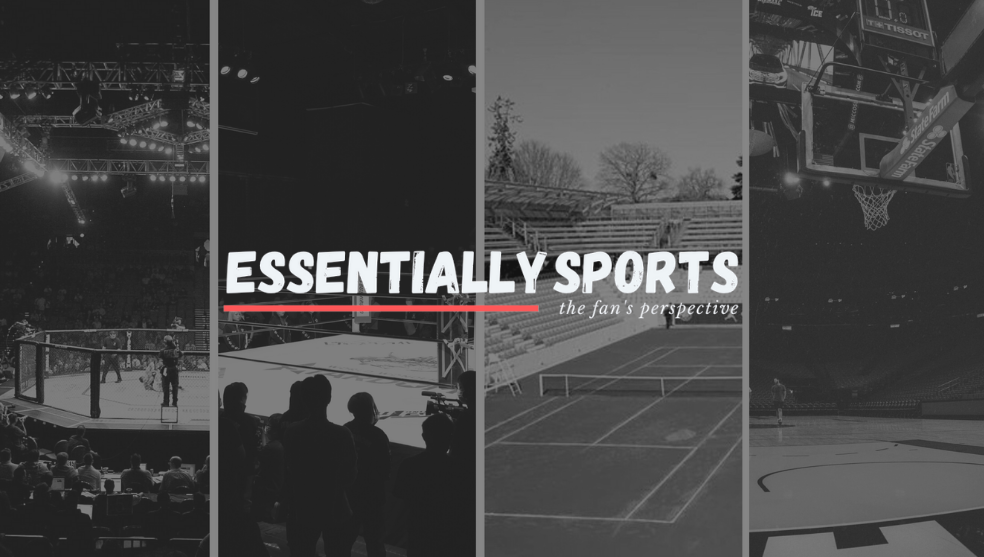 Chelsea had a great 2014-15 season, showed glimpses of their potential which they didn't quite achieve throughout the season. Their progress was hindered due to the lack of depth in the squad. Fatigue and squad rotation were key factors. Although they did win BPL and Capital One Cup but not in the way one would have imagined at the start of season. Their brandish performance just disappeared in the latter part of the season.
ADVERTISEMENT
Article continues below this ad
We are a few weeks into the transfer window, and every team has the chance for team to add quality in their squad. Let's look at Chelsea's current Strength and Weaknesses, and how they can improve over it.
Strengths
ADVERTISEMENT
Article continues below this ad
Goalkeeper:
Chelsea has had the luxury of having two world class goalkeeper, Courtois and Cech, last season. With Cech already replaced by Begovic, who was vital for Stoke City, the Goalkeepers' area seems to be covered. Courtois made some great saves and hardly put a foot wrong(apart from conceding the Charlie Adam goal from a distance of over 60-yards) and Begovic on the other hand, had been exceptional for Stoke City on many occasions with his outstanding saves. So, they again have the luxury of having two great keepers with them. Not an area of concern.
Defense:
Chelsea has the most experienced defenders and had best record in defense last year. Something which played a vital role to their success last season. Also, Zouma had shown great promises, he is strong and pacy which ensures the fans and the club that their future is in good hands.
His performance against Utd showed he could do the job in big matches too. Then there is Azpilicueta who is arguably the best left-back in BPL, seldom does he let anyone pass him and on the other side you have Ivanovic who not only defends well but chips in with few goals, cannot ignore his contribution upfront.
Last season Chelsea's defense contributed 19 goals and 15 assists and played an important part for their team when their strikers and midfielders weren't on par. We can conclude that not only these defenders do their primary job well but also score goals whenever needed.
Midfield:
Chelsea have strong and quality midfield players, with the addition of Fabregas and Costa, they showed they can play attractive football, last year and will continue to do so. Also, with some experience on his side, Cuadrado can finally show what we was brought to do. And with Willian and Ramires ever so energetic and tireless work-rate, ensures support for back 4 at the time of counter-attack.
Matic often shows that he's a wall in front of the Chelsea defense and attack by shielding the back-four from getting exposed; his importance was known when Chelsea struggled during his suspension period. Eden Hazard is though the focal point. He had exceptional season last year and he'd only improve form here.
We could just sense, last year that he had started to take upon himself the responsibility to make sure Chelsea cross the line. If he starts from where he stopped last year, one won't be able to think of a reason why Chelsea won't be challenging to retain the trophy next season.
Weaknesses
Forward
Diego Costa, proved to be amazing signing for Chelsea, scoring 20 goals. But, there is an injury issue with him. He missed most of the latter half of the season due to injuries and suspension and in such a scenario you need to have another top class striker. Falcao is a good signing but considering his last season's performance it won't be wise to expect him to start firing. If only Mourinho can cast his magic upon him.
Finally Remy, who, in limited opportunities did well but with Costa and now Falcao in the squad, Remy might look for opportunity elsewhere. So, Mourinho have to make Falcao click and ensure that he retrieves his lost efficacy. And if Chelsea are looking to improve on their performance from last season they will have to strengthen this area of concern.
REMEDIES
There are some strikers available who won't mind playing second favorite. Benteke would be ideal but he wouldn't want to join a team where he isn't the first choice. Then, there is Charlie Austin, who had great season with QPR and scored some great goals. He'd be cheaper and effective as he showed last year that he can get the job done with his limited quality. Also, there is Alexandre Lacazette, Chelsea were rumored to be interested in him. Charlie Austin seems to be perfect fit for the role though.
Defense
Yes, Chelsea's defense was quite extraordinary but that's what you expect from Mourinho's side. But, it's not quite enough to go with this year, you can't be sure of Terry pulling out the same level of performance like last year and staying injury free for another whole season and then there is inconsistent Cahill. And thus there is clear lack of depth in Chelsea's defense. You don't want to be in a situation where Terry gets injured and Cahill drops in form and you are to play a big match with limited choices at the back. And as we know Mourinho likes to keep it tight at the back, he'd have acknowledged this situation. So an addition Center Back would counter such a catastrophic situation.
REMEDIES
Chelsea is being long rumored with Raphael Varane, someone Mourinho admires a lot. He'd be a great addition to the squad. Chelsea's defense lacks pace and with Varane's pace it no longer will be the issue. Also Chelsea are interested in John Stones, who is believed to be a long term replacement for John Terry.
Also, reports suggest that Filipe Luis itching a move away that makes signing a defender a priority now.
Midfield:
Chelsea, at the start, showed their own style of attracting football with the combination of Fabregas, Hazard, Oscar, Willian. But in the latter half they failed to continue with the same spark. This was mainly due to lack of depth in midfield and playing the same squad in almost every match. Even though we have players like Ramires, Mikel and Loftus-Cheek, we still need one more top-class quality midfielder, if we are looking to make further progress in the Champions League and FA Cup from last season. You don't always want to cross the line by just.
ADVERTISEMENT
Article continues below this ad
REMEDIES
An addition of attacking midfielder should solve this dilemma. Chelsea has Matic, Mikel and Loftus Cheek and even Zouma for holding positions. With addition of one attacking midfielder, like Pedro or Charles Aranguiz, will allow Mourinho to rest his key players and adding competition to squad.
This would keep players fresh and when you are competing for 4 trophies you need depth in your squad, and with United, Arsenal and City keenly improving their squad, it will be difficult for Chelsea to retain their trophy this season with same squad.
Chelsea was the best team last season, and deservingly won the League title. Not only did they play attractive football (at the start) but also adjusted well to the difficult situation when goals were not easy to come by. They were scrappy at times but Mourinho's side knows how to get things done when odds are not in their favor. But this year, it won't be the same. Man United have strengthen their squad with great signings and it looks like Van Gaal knows what is required to create the perfect recipe to challenge for everything that's out there.
ADVERTISEMENT
Article continues below this ad
Manchester City have also strengthened their squad, and Arsene Wenger already has a great depth in his squad but is looking forward to more quality players to challenge for the title.Liverpool have signed a prolific goal scorer in Danny Ings and with Milner adding more experience to the squad, it will be interesting to see how they fare.
The league race will be more competitive with so much added quality in the rivals' squads, and scrappy wins won't be enough to win the league. Mourinho has a tough job ahead to work his squad with enough quality that will be sufficient to win the league and also, make a mark in Europe. Will he be able to fix the gaping holes in his squad which can make the ship last enough to cross the English and European barriers and sail to glory?