Sykkuno Is Overjoyed With Lobster Spray in Valorant After Riot Recognizes Funny Mistake
Published 04/30/2021, 2:19 PM EDT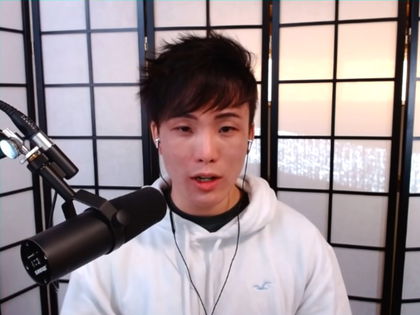 ---
---
Riot Games might have done the most heartwarming gesture ever seen in Valorant. In one of his streams, Twitch streamer, Sykkuno, joked about a graffiti on Ascent, painted on the B-site wall. He called what looked like a four-legged animal a 'lobster'. Very soon the internet was pouring with memes about the incident. However, Riot Games took the incident to another level with its new battle pass for Episode 2 Act 3.
ADVERTISEMENT
Article continues below this ad
Valorant has added a new cosmetic to the battle pass dedicated to the popular Twitch streamer. The same graffiti is now available in the battle pass and it is titled 'Lobster? Spray'. The spray is free to unlock for all players.
ADVERTISEMENT
Article continues below this ad
Sykkuno saw the spray for the first time live on stream, and he was very confused at first.
"Wait a minute. Wait guys, I used to call this… Why did they call this a lobster? Is this because of me?"
However, as soon as he understood the situation, Sykkuno covered his face in disbelief. He could not seem to stop gushing about the gesture from Riot.
"Really? They actually did it for me? That is actually super cool. [….] That is the coolest thing ever. I gotta buy the battle pass now. They got me guys."
While the battle pass went live on April 27, Riot has still not confirmed that the story behind naming this spray has anything to do with Sykkuno. Nonetheless, the question mark and the timing make it absolutely clear that the Twitch streamer has fans in Riot's offices.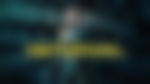 What else can Sykkuno unlock in the battle pass besides 'Lobster?' spray?
The new battle pass has already started on April 27 and it will continue till June 21. Players can purchase the premium pass for a thousand Valorant coins or unlock free rewards from the pass. Below is the list of all the important highlights from the pass.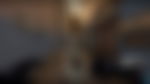 Free
Lightwave Frenzy and 3 Variants
Lucky Rabbit Buddy
Lobster? Spray
Bloodline Card
Paul's Pizza Party Card
ADVERTISEMENT
Article continues below this ad
Paid
Lightwave Phantom (Level 25)
Depths Vandal (Level 45)
Songsteel (melee)
Mementos Pt. 1 Card
Knife Fight Card
Dan the Penguin Buddy
Get Carried Buddy
Ancient Mysteries Revealed Buddy
This is Also Also Fine Spray
Dabbing Dan Spray
There is also a new map on the roster called Breeze. Next time when you are out there with your main agent, remember to paint the walls with the Lobster? spray in Sykkuno's honor!
ADVERTISEMENT
Article continues below this ad