SypherPK and Ninja Finally End Stream-Sniping In Fortnite
Published 04/27/2020, 5:09 PM EDT
---
---
Fortnite is one of the top battle royale games out there at the moment. It has its laundry list of flaws; nevertheless, we love the game all the same. Several popular streamers have complained about so many things, from OP guns to server lags, skill-based-match making, and whatnot.
ADVERTISEMENT
Article continues below this ad
Epic Games have listened to a lot of these queries. Although there is one problem which they can probably never solve – Stream Sniping! This is one of the worst forms of cheating in the game. Watching someone's stream to know their location, tactics, etc.and then taking them down. However, SypherPK and Ninja may have come up with a solution that solves this problem forever. 
The other day SypherPK and Ninja were at it, grinding Fortnite like them old days, and they have come out with this new tactic. It seems quite capable if done right. Perhaps this is the best way to discourage stream-snipers. 
ADVERTISEMENT
Article continues below this ad
How To Beat Stream-Snipers In Fortnite?
"Ladies and gentlemen, stream-sniping is officially over, it is dead." SypherPK started his video with this hopeful line. Practically speaking, stream-sniping would never be over. Nevertheless, a counter tactic can definitely take down the players who resort to that sort of cheating. The moral of this tactic remains in quite a human approach, its called a conversation. At the end of the day stream-snipers love to meet their idols in the game, that is 90% of the reason of why they do it.
These stream-snipers are mostly fanboys and kids who want to win over their favorite streamer just once in their life. Sypher and Ninja faced off stream-snipers since the moment they dropped. Sypher even hilariously said, "Hey man, if you are stream-sniping, then be nice stream-sniper." It seemed more like a fan than a stream-sniper as he literally gave Sypher his loot and some consumables along with it.
ADVERTISEMENT
Article continues below this ad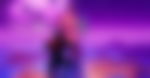 Visiting The Stream-Snipers Den
 Most of the time, stream-snipers post clips of them killing pro-players. It is a common thing to do if you are a young player. Sypher even entered a discord where he found several people discussing the best ways to go about it.  
ADVERTISEMENT
Article continues below this ad
Sypher spoke to the guy who killed him and recorded the conversation for us. That's all it took, a normal human conversation to reveal everything. Sypher realized how they were surprised to see them on their discord. The entire conversation kind of made us realize how tight-knit the whole gaming community is. It is easier to make people realize their mistakes with a rational conversation than a negative dig.