SypherPK Answers Queries on His New Channel
Published 08/24/2020, 10:24 PM EDT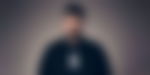 ---
---
SypherPK is one of the biggest names in streaming. His Fortnite content has always been among the top. As of late, many have questioned why the streamer runs so many channels. Sypher has finally answered the query.
ADVERTISEMENT
Article continues below this ad
At the moment, Sypher runs three channels on YouTube, namely SypherPK, More SypherPK and the new Sypher Plays.
ADVERTISEMENT
Article continues below this ad
So what is Sypher Plays for?
And now for the latest addition. Sypher Plays will be an all-out fun channel. SypherPK will stream some fun games like the recently launched Fall Guys: Ultimate Knockout and more.
"Sypher Plays is gonna be a more chill, funny channel where we are not sweating our balls off. We are just chilling out, we are playing fun games like Fall Guys. We are gonna try out Minecraft and other stuff."
He also mentions that the editing style for the channel will be different. He will take cues from the likes of Fearless from the Fortnite community.
It'll be fun to see Sypher play games with a more fun attitude. It is business, but when you look at it, it is also content and entertainment from a new angle.
SypherPK explains the reasons for his different channels
It has something to do with business motive. However, Sypher highlighted how it is not entirely for that reason.
"It's really simple, we want more money. No, I'm kidding. That's just part, I mean obviously, it's a business move. We're not going to just make a new channel if it wasn't for business as well."
Before he answered the real question, the streamer stated the reason behind the existence of his first two channels. Sypher mainly streams Fortnite, and he'd like to continue keeping his first channel only for that.
"SypherPK is my main channel. It's where I'm uploading all my Fortnite stuff, patch, update videos, huge tips and tricks, educational commentary, all that stuff goes to SypherPK."
His educational content on the game has earned him much of the spotlight. Although he has been sceptical about continuing down the road, we hope he stays longer.
ADVERTISEMENT
Article continues below this ad
More SypherPK is just what the name suggests. More Fortnite content, except Sypher believes these aren't really main channel worthy.
"It is literally more SypherPK. It is typically more Fortnite content, more tips and tricks and less main channel worthy stuff. But the content on there is still really good content."
Typically, when you upload a lot of content, it competes for views and Sypher acknowledges that. Take the case of smartphone manufacturers as a prime example. They maintain a certain gap before launching products so the market isn't flooded with options from the same brand.
ADVERTISEMENT
Article continues below this ad
More SypherPK will mainly have Fortnite content, but from time to time, Sypher will upload content from other games as well on his second channel.