SypherPK Believes Fortnite Chapter 2 Season 5 Is 'Pay to Win'
Published 02/09/2021, 2:45 PM EST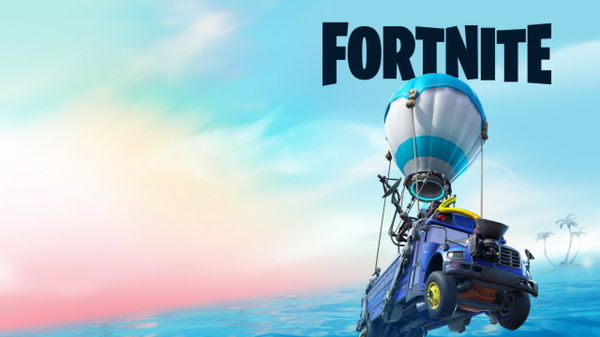 ---
---
Epic Games' BR title Fortnite, has been one of the most popular games of the decade. One of its main reasons is that it is a free to play game, so players don't need to use any money to gain competitive advantage. However, the community is facing major issues with the cosmetic skins because some of them give a competitive advantage. Players find new metas in the game that give some kind of an advantage and popular Youtuber Ali "SypherPK" Hassan seems to have found another one.
ADVERTISEMENT
Article continues below this ad
SypherPK shows hilarious pay to win skin in Fortnite
ADVERTISEMENT
Article continues below this ad
In his recent video, SypherPK showed a recent meta where players can be a hologram right in front of anyone. If the player can sync with the hologram perfectly with the Accolades emote, the player moves the same way the hologram would.
The hologram is at the Kit's Cantina, which is from the popular Disney+ series, The Mandalorian. The location has a jazz stage near the bar where the hologram is present. The player can stand in the middle of the stage and use the hologram as camouflage and kill unsuspecting players.
The rising issue of Pay to Win skins
The game has been plagued with a lot of skins that give a lot of competitive advantage. Sypher himself showed three pay to win skins on his YouTube channel. This included the Lt. Evergreen skin that can act as a disguise between the trees. It also had the Crackshot outfit, along with the 'Prickly Pose' emote, that looked like a Christmas showpiece. Finally, it also had the Mystique from X-Men skin that can transform into other skins.
ADVERTISEMENT
Article continues below this ad

Even a few updates ago, Epic removed the black/black and the white/white combinations from the Boundless set. They allowed players to hide easily in parts of the map with lighter and darker contrast, such as shadows.
In a game as competitive and popular as Fortnite, Epic Games need to deliver on their promise that the cosmetic skins give no advantage to the players. If such cases arise, fans will be more impatient and they hope it gets fixed soon.
ADVERTISEMENT
Article continues below this ad