SypherPK Calls Warzone One of the 'Greatest Games', But There's a Catch
Published 10/14/2020, 10:27 AM EDT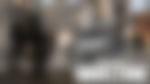 ---
---
Call of Duty Warzone has been one of the most successful game launches of 2020. The battle royale game has well-over 75 million players worldwide. Considering the game only launched in March, this feat is commendable.
ADVERTISEMENT
Article continues below this ad
Warzone has also challenged existing BRs like Fortnite, Apex Legends, PUBG, and has established itself right at the top. So much so, that SypherPK has hailed it as one of the best games of all time.
SypherPK rose to fame with his Fortnite videos and remains a predominantly Fortnite streamer. Although, he has pegged Call of Duty Warzone to be one of the best games of all time. His recent tweet reads,
ADVERTISEMENT
Article continues below this ad
"Warzone is easily one the greatest games in the world if it wasn't plagued by hackers. Damn"
Obviously, there had to be a catch to this considering Warzone has a predominant hacking problem.
Had fun playing with the boys again though, was lowkey frying after having not played for 2+ months.

— SypherPK (@SypherPK) October 13, 2020
Although, this is not even the first time a big YouTuber or streamer has called Warzone out for being riddled with hackers. Earlier, Nickmercs made a plea to Activision to fix their game and add an anti-cheat system. This may not fully solve the hacking problem, but will at least help developers curb it.
Players are calling Activision out because they like Call of Duty Warzone so much
The important thing to note here is that the only reason everyone is venting their frustration with Activision is that they love the game so much. Warzone is genuinely a great battle royale game that is exhilarating, fun, and immersive. If it were some other title, players would've possibly given up on the game long ago because of the cheating. But that is clearly not the case here, as the game is absolutely brilliant.
ADVERTISEMENT
Article continues below this ad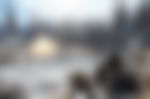 Activision did take some steps to ensure that the cheating problem reduces. First, they banned around 70,000 accounts. Although, they quickly realized that it was not justified and had to quietly roll back many of them. Next, they sued a cheat-manufacturer, which was kind of a great move.
The most recent one was where they announced that 20,000 accounts had been banned. All this may seem like the developers are actively making efforts to curb the problem, but it is not at all effective. There are thousands of ways for players to procure cheats, which brings back the need for an anti-cheat system.
ADVERTISEMENT
Article continues below this ad
There have been reports that Treyarch is working on an anti-cheat system for Black Ops Cold War. This will be a great move, considering the Call of Duty League is also now to be played on PC. Hopefully, they will implement a similar system in Warzone too.