SypherPK Claims He Can Beat Ninja and Nickmercs In a Fight
Published 02/26/2021, 9:53 AM EST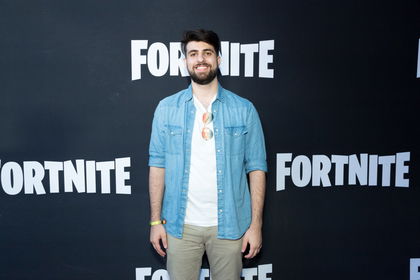 ---
---
Ali "SypherPK" Hassan is one of the few prominent content creators who still play Fortnite. While other big names like Tfue, Ninja, and Nickmercs were trying out their luck in games like Call of Duty: Warzone, Valorant, and Minecraft, SypherPK significantly improved his Fortnite gameplay.
ADVERTISEMENT
Article continues below this ad
Naturally, SypherPK leaves no opportunity to boast about his gaming skills. In some of his recent videos, he had even talked about absolutely destroying former Fortnite creators like CouRage in a 1v1.
Alongside gaming, SypherPK has also been working out lately. Following months of effort, his body finally looks toned and more buffed than ever. So much so, that fans around the world have also noticed these gains during SypherPK's live streams.
ADVERTISEMENT
Article continues below this ad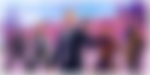 SypherPK flaunts his height, reach and agility
SypherPK was recently reacting to his Reddit, where a fan had asked him about a fight with Ninja and Nickmercs. Interestingly, this individual wanted the streamer to choose between facing 10 Nickmercs sized Ninjas, or 1 Ninja sized Nickmercs.
Nickmercs has one of the best physiques in the gaming community. On the flip side, Ninja is well known for his short temper. Hence, fighting either 10 Nickmercs-sized Ninjas or 1 Ninja sized Nickmercs seems like a hard choice to fight at a glance.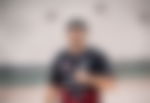 However, SypherPK quickly took a sly dig at his former Fortnite teammates. He opened up on the physical attributes he's gained in the past few months that have put him in a much better position to fight Ninja and Nickmercs at the moment.
"Funny question, but, I think I can take Nick and Ninja in any size. Especially with how I've gotten. Like maybe before I wasn't athletic, things would be different. But I'm just more agile now, I'm quicker, I've got that reach, height 6'4. So, I don't really think I have too much of a problem with either of them." 
Daily Clip Central covered the entire incident in a recent video.
ADVERTISEMENT
Article continues below this ad
Streamers and gamers often call each other out jokingly, as it is a great way for them to troll each other. Furthermore, fans heavily discuss such amusing scenarios, and love to support their favorite creators.
SypherPK is having a great run as a Fortnite creator. Epic Games has awarded him with an in-game book, a trio Arenas cup, and an Item Shop bundle since November 2020. Hence, it wouldn't be a surprise if he joins Ninja, Lachlan, TheGrefG and Loserfruit as a Fortnite Icon in the near future.
ADVERTISEMENT
Article continues below this ad