SypherPK Plays Prop Hunt in Fortnite Chapter 2 Season 6
Published 03/19/2021, 5:32 AM EDT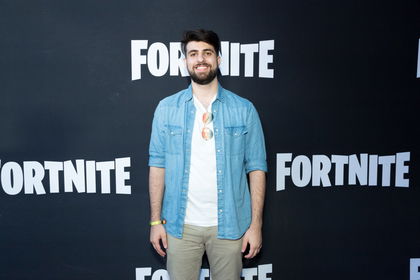 ---
---
Following a bounty hunting themed Chapter 2 Season 5, Epic Games has now released Chapter 2 Season 6 of Fortnite. Many players were unhappy that the previous season failed to develop the storyline further, and even the map did not go through any significant changes.
ADVERTISEMENT
Article continues below this ad
However, it seems like the developers have worked on these mistakes with Chapter 2 Season 6. Alongside new POIs, weapons, and NPCs, the Zero Crisis event has dropped some huge hints about the upcoming events in the storyline.
Interestingly, some of the newly introduced NPCs can turn players into random props for a trifling price of 75 gold. These props include trash cans, tires, wooden crates, and sofa chairs, among many others.
ADVERTISEMENT
Article continues below this ad
As usual, SypherPK is one of the first creators to explore this latest feature in Fortnite.
The veteran trolled a multitude of his opponents as a prop in a recent video:
SypherPK turns into a wooden box in Fortnite
With Chapter 2 Season 6, Epic Games has added Dr. Jekyll as an NPC on the island. He is the 41st non-playable character available in the game and offers prop disguises for 75 gold. Another NPC that gives out prop disguises is Raz, who can be found in a building in Colossal Crops.
SypherPK visited Dr. Jekyll during a game who turned him into a wooden box. The streamer then waited for a player to arrive and surprised them.
"Dude, I am gonna spend so much gold turning into props, man! This one's probably one of the most OP ones!", exclaimed SypherPK while roaming around as a mailbox.
It is worth noting that you cannot glide and drive vehicles as a prop, but can dance on your favorite emotes. Moreover, you return to the original skin outfits only after shooting or equipping a weapon.
The realism of props in Fortnite is impressive, to say the least. For instance, SypherPK discovered other players can bounce off him while he was sitting as a tire prop.
From silently watching other players fight each other to eliminating them out of nowhere, SypherPK certainly had a good time playing Prop Hunt in Fortnite.
ADVERTISEMENT
Article continues below this ad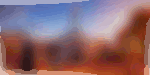 Chapter 2 Season 6 of Fortnite has also introduced a weapon crafting system. By combining Animal Bones or Mechanical Parts, players can upgrade the damage or precision of their weapons, respectively.
Such changes in the meta always entertain the millions of fans around the world, and help in keeping Epic Games' battle royale title relevant even after four years of release.
ADVERTISEMENT
Article continues below this ad