SypherPK Reveals the Staggering Amount of Money He Spent on Fortnite Skins
Published 04/10/2021, 4:22 AM EDT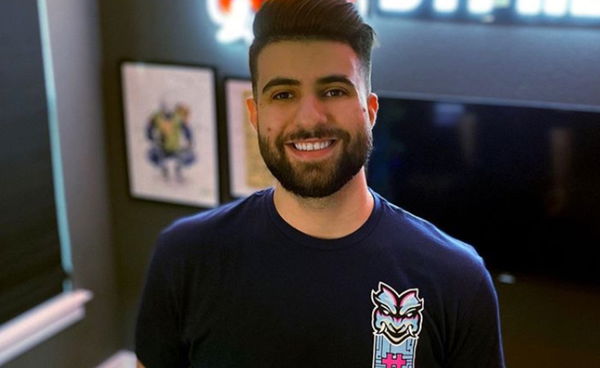 ---
---
When it comes to buying in-game items, gamers tend to go extreme. And that is the case with SypherPK who has spent quite a lot on Fortnite skins.
ADVERTISEMENT
Article continues below this ad
SypherPK posts Fortnite videos on a regular basis. So it wouldn't be a surprise to know that the streamer has spent a lot of money on buying Fortnite stuff. The game drops in newer items every now and then. Being one of the biggest Fortnite creators out there, Sypher has hardly missed trying out anything new in the game.
ADVERTISEMENT
Article continues below this ad
Sypher has purchased a total of 3905 items out of which 917 are Fortnite outfits. The total spent of V-Bucks stands at 1575500 since his first battle royale back in 2017.
The current price of V-Bucks starts from $7.99 and the highest bundle offers 13,500 V-Bucks for $79.99. Assuming Sypher bought the V-Bucks in large numbers, it would still put the total spent around $150,000 – $200,000 mark. That is a massive amount to have spent in any game and Sypher shows no signs of slowing down on spends.
Reminder that currently there is no official feature to check account statistics. Logging in to 3rd party tools to do so is not recommended. If you've accessed any of these tools, we suggest you change your account password and ensure 2FA is enabled.

— Epic Support A Creator (@EpicCreators) April 8, 2021
Currently, Fortnite does not feature any official tool to check statistics. Since Sypher used a third party software, Epic stepped in to make the community aware that it may not be so safe. If any player has already done the same, do remember to change your Epic account password and enable 2FA to be on the safer side.
Sypher wants Fortnite glitch fixed
ADVERTISEMENT
Article continues below this ad
Every game has their fare shares of glitches and Fortnite isn't any exception. The new season of the game recently kickstarted and there is already a lot of bugs afloat.
SypherPK happened to test out one of the glitches from the 16.10 update. All players need to do is edit a door, jump on the top of the door and close the door. Players will notice a big push that sends them away.
A lot many players have turned the glitch into a trickshot to escape and take advantage of their opponents. However, this may also cost them if they are standing high above.
ADVERTISEMENT
Article continues below this ad
Epic needs to look into the issue and fix the glitch as soon as they can. We can expect a fix when the next update drops.