SypherPK Reveals Why Fortnite Secretly Vaulted the Flint-Knock Pistol and Unvaulted the Hand Cannon
Published 02/24/2021, 10:50 AM EST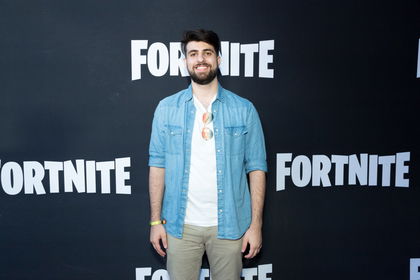 ---
---
As compared to other battle royale games like Apex Legends and PUBG, Fortnite only offers a single map to its large user base. As a result, Epic Games changes the game's meta by constantly vaulting/unvaulting weapons and introducing new POIs.
ADVERTISEMENT
Article continues below this ad
Usually, meta changes like the ones aforementioned arrive with every major update. This implies that players often have at least 2-3 weeks to try out new weapons and get used to them.
The recent 15.40 update was no exception, as the popular Flint-Knock pistol returned to the game with it. Surprisingly, the developers have already removed the weapon from the game with a secret 15.40.1 patch. This patch not only vaulted the Flint-Knock pistol yet again, but brought back another pistol called the Hand Cannon.
ADVERTISEMENT
Article continues below this ad Twitch streamer and Fortnite veteran SypherPK has never witnessed such a pattern of weapons being quickly vaulted/unvaulted in Fortnite. Naturally, he gave his two cents on the matter.
SypherPK supports frequent meta changes in Fortnite
The Flint-Knock pistol was a decent weapon to use at close range and also helped players to avoid fall damage. On the flip side, the Hand Cannon boasts great damage and can one-shot wooden structures during close fights.
Having said that, both of the pistols are secondary weapons, and do not severely impact the meta like shotguns or SMGs.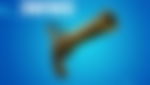 As per SypherPK, Epic Games is intentionally bringing minor changes in Fortnite at a fast pace.
"There's potential in spicing things up, without making it game breaking because things like the Deagle and the Flint-Knock are not game-breaking right? And I hope that's what they're doing. I feel like that would shake things up," said the streamer.
SypherPK is a fan of the Hand Cannon, primarily because of its explosive damage. He believes that combining the pistol with a Lever-Action Shotgun can be the best damage-dealing weapon combo in Fortnite.
ADVERTISEMENT
Article continues below this ad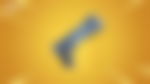 Notably, the secret 15.40.1 patch also introduced a LTM named Comeback where players have 5 lives and with each respawn, the quality of loot increases. Furthermore, the participants can gain health from kills and supply drops.
It wouldn't be a surprise if Epic Games replaces the Hand Cannon with another weapon in an upcoming patch. From the looks of it, the developers are trying their best to keep the game relevant amidst tough competition from other battle royale games.
ADVERTISEMENT
Article continues below this ad