Top 4 Tactical Decisions by Dhoni in this IPL
Published 05/21/2018, 8:19 AM EDT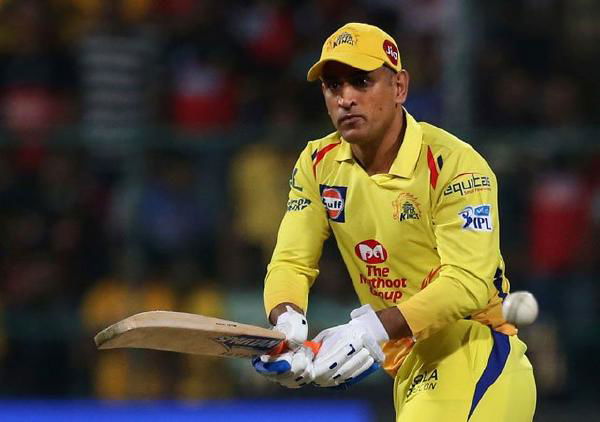 ---
---
Mahendra Singh Dhoni is arguably India's best captain in cricket, having won all three ICC tournaments and has lead India to the no.1 ranking in Test cricket during his time at the helm. He is a shrewd decision-maker and more often than not, they have benefitted the team.
ADVERTISEMENT
Article continues below this ad
Whether it was giving Joginder Sharma the last over of the World T20 final over the more experienced Harbhajan Singh or promoting himself up the order in the 2011 World Cup final ahead of the in-from Yuvraj Singh, he has given countless memories for Indian cricket fans to cherish.
While he may longer captain the national side, he is still going strong as CSK's captain on their return to the IPL this season. This was a new-look CSK team and apart from regulars Raina and Jadeja, Dhoni had to build a capable team from scratch.
ADVERTISEMENT
Article continues below this ad
But being the master tactician that he is, he found a way to get his best combination on the field and ended up leading CSK to a top-two finish in the points table. Here, we take a look at 5 brilliant tactical decisions by Dhoni in the 2018 IPL:
#1 Sending Rayudu to open the innings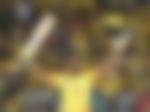 Dhoni is known to trust a few players who he has identified can win him games. Jadeja, Raina and Ashwin are prime examples of that trust. He has relied on this instinct throughout his captaincy spell and found another gem this season in Ambati Rayudu.
The IPL is a tournament where Rayudu is a stalwart. Everyone expected Watson and Billings, regular openers to open for CSK. But Dhoni sent out Rayudu instead to open and boy, has he repaid that faith shown in him.
He has been CSK's most consistent batsman with 586 runs this season and held the orange cap for a brief period as well. He also hit his maiden IPL century against SRH and will be crucial if CSK are to win the trophy.
#2 Bowling out Chahar in the powerplay
Deepak Chahar was a virtual unknown entity in the cricketing world before the start of the IPL season. But as CSK's season has progressed, Chahar has become an integral member of CSK's squad.
Dhoni has recognized Chahar's ability to swing the new ball prodigiously and has bowled him out in the first 10 overs itself. He is using him in a similar manner to Bhuvneshwar Kumar when he first burst onto the international scene.
While Chahar may have only picked up 9 wickets so far, his contribution to the side cannot be decided by stats alone. His role in containing the batsman from getting runs in the powerplay has been phenomenal and Dhoni will hope he continues in the same fashion.
#3 Starting Ngidi ahead of Tahir
Lungisani Ngidi shot to fame with his performances in the Test series against India in early 2018. He troubled the Indian batsmen with his raw pace and along with Kagiso Rabada, could be South Africa's replacements for the duo of Steyn and Morkel.
Needless to say, his stock shot through the roof and CSK managed to get him at the IPL auctions. But his prowess on subcontinental pitches was not tested and CSK had surely taken a gamble. Though he was left out in the initial games, Dhoni has favoured him over Imran Tahir in the last few games.
This has proved to be a masterstroke as Ngidi has been a great bowler for CSK. He has picked up 9 wickets in just 5 matches this season and his 4-10 last night in CSK's win over KXIP ensured second spot on the table. Picking him ahead of an experienced campaigner like Tahir could not have been easy but Dhoni has managed to pull it off.
ADVERTISEMENT
Article continues below this ad
#4 Promoting pinch-hitters up the order
Last night's game against KXIP was the last of the league stage. It was not a dead rubber by any means as Delhi's win over Mumbai earlier in the day meant that KXIP were still in with a chance of making the playoffs.
They did not bat well and if not for Karun Nair's exploits, could have ended up with a below-par score. Instead they got to a respectable 153 but it still seemed CSK would coast through given their status as the best chasing team.
ADVERTISEMENT
Article continues below this ad
But Rajpoot and Mohit Sharma had other plans as they picked 3 wickets in no time. Dhoni was expected to walk out at no.5 but to everyone's surprise, Harbhajan Singh was promoted up the order. And when he fell, Chahar was sent in ahead of Dhoni himself. These decisions baffled everyone but the captain had no issues.
Harbhajan threw his bat around for a while and Chahar hit a valuable 39 off 20 balls to wrest back the momentum for CSK. Dhoni would later admit in the post-match interview that he promoted the pinch-hitters to disturb the lines and lengths of the KXIP bowlers. He might have come under criticism if the moves hadn't worked but this is Dhoni we are talking about. He had once again proved we why should never doubt him.