Aaron Judge
Aaron Judge has long been seen as the New York Yankees' centerpiece. With the right fielder recently taking on the role of a well established player on their roster too; Judge is sure to make waves in the Bronx for years to come.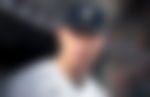 The California native has made the East Coast his home ever since his emergence in 2018; and he doesn't seem likely to relinquish it anytime soon. Aged only 29 to start the 2022 season, the best of Judge looks to be just around the corner.
While some uncertainty looms around the future of the player, fans of the Yankees can rest assured that Judge seems to have no intention to surrender the pinstripes without a World Series to his name there at the very least.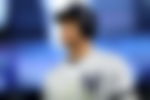 Aaron Judge's Net Worth
Aaron Judge having only recently made his way into Major League Baseball is yet to make a significant mark. Having been drafted by the New York Yankees in 2013, Judge went on to make his debut with the franchise in 2016 and hasn't looked back since.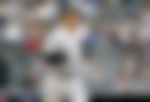 Still on his initial contract with the franchise, Judge is on a contract with stipulated salary around $10.175 million a year.
And while his earnings from baseball are yet to ding up significantly on the register, his sponsorships are not to be scoffed at. Having already been signed up by brands like T-Mobile, JBL and Pepsi, Judge seems to have a bright future lined up.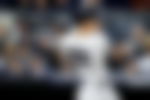 Will Aaron Judge be a Hall of Famer?
Aaron Judge's record is definitely intriguing to say the least. Having made his debut in 2016, Judge was a phenom even starting out.
This included his 2017 season when he crushed all his rookie competition with his numbers.  Judge became only the second rookie in the history of the MLB to hit 40 runs in a season. The newfound talent for Major League Baseball, notched a batting average of .284 with 154 hits and 114 RBIs.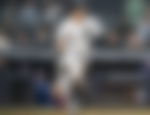 So memorable was his performance that he even gained several pieces of personal recognition for it. Namely among them, the Players Choice Award and the Silver Slugger Award. To add to it all, Judge was also voted the American League Rookie of the Year for 2017.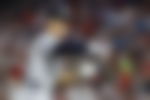 And although an initial burst seemed promising; his record has failed to flatter since. It remains to be seen if a pick-up in the years to come puts him in contention because he has certainly shown the talent to feature in Cooperstown in the past.
Aaron Judge Rookie Card
Aaron Judge's Rookie Cards are a thing of variety and conjecture. With his stock initially on the rise at the beginning of his career, it seems to have somewhat plateaued in recent years. That is nothing to say however about where the value is slated to go.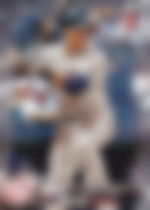 With the player already on his way to being a fan favorite, he is likely a future Hall of Famer; and that could see the value of his cards soar. He has several cards out here with some possibly crossing the mark for other great players in an auction.
Did Aaron Judge fix his teeth?
Judge undertook some dental work in the off-season prior to 2021 opening day and had a tremendous fan outpour of emotion to mark the treatment.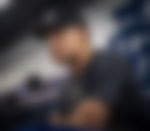 Fans were amazed at the fine dental adjustment carried out by the right fielder and supportive of it too. However, there was some sadness surrounding it too. The gap had come to be a part of Judge's identity and while aesthetically different, that ceased to draw the same attention as before.
ADVERTISEMENT
Article continues below this ad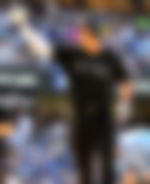 The player is set to undertake one of his most important seasons in 2022; as he runs into arbitration and potential free agency in 2024. He has however indicated that he would prefer to stay with the Yankees. Preferably win a title here before moving on; if at all that is to come to pass.
And with baseball's unpredictability, anything could happen. However, for now Judge remains a New York Yankee and will probably don the pinstripes for some time in the future to come.
ADVERTISEMENT
Article continues below this ad
| | |
| --- | --- |
| Net Worth | $10 Million |
| Wife | Samantha Bracksieck |
| Salary | $10.175 Million |
| Age | 29 (2022) |
| Height | 6 ft. 7 in. |
| Children | NA |
| Home-runs | 158 |
| Nationalty | Australian |
| Residence | Linden, California |