Aaron Judge
Aaron Judge Net Worth 2023, Contract, Wife, and More
6 feet 7 inches tall, Aaron Judge made his MLB debut with the New York Yankees in 2016. With his mammoth size as an instant standout point, Judge became the face of the Yankees right after he smashed 52 homers in 2017 and won the AL Rookie of the Year award. Since then, the 30-year-old outfielder's journey to the helm of the iconic Bronx has been nothing but inspiring.
Aaron Judge Net Worth 2023
Before the 2022 season commenced, the Yankees front office offered Judge a whopping $230 million contract for eight years. But Judge humbly denied the proposal and took a bet on himself with his free agency.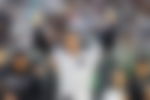 Naturally, the way 2022 panned out, with Judge breaking Roger Maris? AL record by smashing 62 homers, he bagged a $360 million contract for nine years. Today, the 2022 AL MVP's net worth is approximately $55 million, with an annual salary of above $4 million (excluding his Pinstripes contract). His primary sources of income range from his MLB salary to his various brand endorsements.
Aaron Judge?s Early Life?
Born and brought up in California, Aaron Judge was adopted the day after he was born on April 26, 1992. Growing up near the Bay Area, Aaron Judge was a massive San Francisco Giants fan before he eventually arrived in the Big Apple.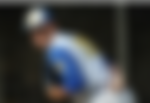 The future New York Yankees captain played and mastered three sports during his high school days at Linden High School. He played as a wide receiver on the football team, a first baseman for the baseball team, and a center in basketball. Eventually, in 2010, Judge graduated from high school and got picked by the Oakland Athletics in the 2010 MLB draft.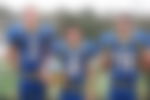 However, Judge opted out and enrolled at Fresno State University to play for the Bulldogs in the Western Athletic Conference.
Aaron Judge?s Parents
Both his parents, Patty Judge and Wayne Judge, worked as teachers in Linden, California. Like Aaron and Samantha eventually, who were high school sweethearts, Patty and Wayne too met at Fresno State University. In 1975, Patty and Wayne married, and ten years later, they adopted their first son - John Jacob. Seven years after adopting Aaron's older brother John, Patty and Wayne met Aaron "who was a pretty big baby," when he was only two days old, and adopted him in 1992.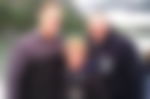 At the tender age of 10, Aaron realized that he didn?t look like his parents and started asking questions. Both Patty and Wayne were transparent with him and told him the truth about his adoption.
Over the years, Aaron has maintained a very close relationship with his parents. In fact, his sole source of inspiration was his mother Patty, who is also the reason Aaron Judge eventually became a Yankee. In a 2017 interview, Judge said, "I know I wouldn't be a New York Yankee if it wasn't for my mom... She's molded me into the person that I am today."?
Aaron Judge?s Nationality and Ethnicity?
Born in America, Aaron Judge is an American by nationality. However, his ethnicity is biracial. There is no information available about his biological parents, and as far as Aaron Judge is concerned, he has only one set of parents, the ones that raised him. In terms of his religious beliefs, Judge's Instagram and Twitter profile reads "Christian." He's also spoken about his favorite verse from the Bible from 2 Corinthians 5:7: ?For we walk by faith, not by sight.?
Aaron Judge?s Baseball Career
After opting out of the Athletics in 2010, Aaron Judge returned to the MLB Draft in 2013 and was selected by the New York Yankees in the first round as the 32nd overall selection. The Pinstripes offered Judge a $1.8 million signing bonus. Unfortunately for a young Aaron, he had to miss the entire 2013 season due to an injury during a base running drill.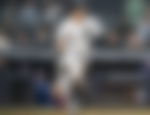 Three years later, in August 2016, he made his MLB debut with the New York Yankees against Tampa Bay Rays, starting at right field. Just like his first minor league season, his 2016 season too ended abruptly after he was placed on the 15-day injured list in September.?
Before the start of the 2017 season, the Yanks named Aaron Judge as their Opening Day right fielder, and it was a beginning of a new era in the Yankees' history. In his first full season, Judge smashed 52 homers, led the AL home run leader chart, won the Rookie of the Year award, and made his first All-Star appearances. From then, Judge established his presence in the big leagues, and the Yankees found a bankable outfielder. Little did they know that they also found their future captain.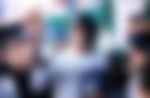 By 2022, which turned out to be Judge's career-defining season, he was already the face of the Yankees and the expected captain. The slugger surpassed every possible expectation, smashed 62 homers, won the AL Hank Aaron Award, almost won the Triple Crown for the first time since 2012, and most importantly, won the American League MVP award.
As a result of a spectacular 2022 season, Judge was appointed the captain of the New York Yankees from Opening Day 2023 for the next nine years.
Highlights of Aaron Judge?s Career
4? All-Star (2017, 2018, 2021, 2022)




AL MVP (2022)




2? All-MLB First Team (2021, 2022)




AL Rookie of the Year (2017)




3? Silver Slugger Award (2017, 2021, 2022)




Wilson Defensive Player of the Year Award (2019)




AL Hank Aaron Award (2022)




2? AL home run leader (2017, 2022)




AL RBI leader (2022)




AP Athlete of the Year (2022)
Aaron Judge?s Wife
Samantha Bracksieck is the 28-year-old wife of Aaron Judge, the current New York Yankees captain. Their love story began during their high school days at Linden High School in California, where they met and started dating, but their relationship was on and off throughout their time there.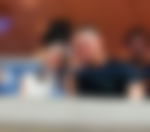 Aaron and Samantha reunited at Fresno State University after their high school days came to an end, and they have been together since. In 2014, Judge made their relationship "official" through a Thanksgiving post featuring Samantha. The two tied the knot in a private ceremony in Maui, Hawaii, in 2020, with some of Aaron's Yankee teammates in attendance, including Gary Sanchez, Luis Cessa, and Gleyber Torres.
Samantha is actively involved in Aaron's All Rise Foundation, where she plays a crucial role in the foundation's operations. Together, the couple has participated in various charitable activities, such as visiting schools and hospitals in their hometown, furthering their charitable drive.
Aaron Judge?s Contracts
In 2013, after Aaron Judge signed with the New York Yankees after the MLB draft, he received a $1.8 million signing bonus. Eventually, in 2016, Judge made his debut with the New York Yankees. Following that, until the end of 2022 when he would be eligible to be a free agent, he continued to avoid arbitration. In 2022, after failed negotiations for a seven-year contract worth $213.5 million, Judge signed a one-year contract with the Yankees for $19 million and avoided arbitration again.
Aaron Judge?s 2023 Yankees deal
Before entering his career-defining 2022 season, Aaron Judge placed a massive bet on himself. The outfielder strongly believed he deserved more than a $230 million contract for eight years. As the 2022 season started, not only did Judge prove every critic wrong, but he also established himself as a player who won?t succumb to pressure. After smashing 62 homers, setting a new American League record, and almost carrying the New York Yankees to the ALCS, the 2023 offseason was bound to be fruitful for the future Yankees captain.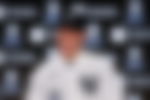 The Bronx Bombers found competition in the Golden State?s San Francisco Giants, who were ready to put up a bidding war. According to various reports, the Giants were? offering Judge a whopping $360 million contract, while the Yankees were stuck at $320 million over eight years. However, a phone call between Aaron Judge and Pinstripes owner Hal Steinbrenner changed his destiny, as the outfielder decided to sign a $360 million contract with the New York Yankees for nine years. Concurrently, Judge was also elected as the Yankees captain - the first captain to fill Derek Jeter's shoes since his retirement in 2014.
Aaron Judge?s Endorsements
Given his physical stature and massive hitting ability in the box, endorsements quickly started lining up for Aaron Judge. In November 2017, MLB The Show 18 revealed that Judge would be their cover athlete for the 2018 edition. In the same year, he signed an endorsement deal with Pepsi. Through the 2018 season, Aaron Judge signed a contract with Adidas, which ended his contract with Under Armour in 2014.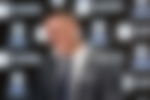 Some of the other top brands that have signed Aaron Judge for endorsements include Hulu, Jersey Mike?s, JBL, Oakley, Bloomingdale?s, Esurance, T-Mobile, Fanatics, FanJolt, WIN Reality, Topps, Franklin, Sorare MLB, Waiakea, and A SHOC Energy.
Aaron Judge?s All Rise Foundation
In 2018, Aaron Judge established the All Rise Foundation with the objective of inspiring young people in the United States by engaging them in endeavors and events that demonstrate the abundance of boundless possibilities. The All Rise Foundation's board of directors is entirely composed of women, with Patty Judge Aaron Judge's mother serving as both, the executive director and president of the foundation.
How to contact Aaron Judge?
Full Name

Aaron Judge

Birth Date

April 26, 1992

Birth Place

Sacramento, California, U.S.

Height

6 feet 7 inches

Weight

282 lbs

Parents

Patty Judge (Mother)

Wayne Judge (Father)

Siblings

John Judge (Elder Brother)

Nationality

American

Ethnicity

Biracial

Net Worth

$55 million

Salary

$4 million

Wife

Samantha Bracksieck

Children

None

Current Team

New York Yankees

Position

Outfielder