AJ Styles

AJ Styles 2022: Net Worth, Salary, & Endorsements
There are very few who can say that they are more accomplished than AJ Styles in the field of professional wrestling. ?The Phenomenal One? had seen and done it all even before joining Vince McMahon?s promotion, WWE.?
With an array of skills, talents, and experience beyond his years, AJ Styles is inarguably one of WWE?s biggest assets. His performances have been lauded by WWE legends including The Undertaker himself.?
Before finally making it to WWE, Styles had a long career as a professional wrestler through various promotions. Everyone already knew who AJ Styles was.?
History
?
Early Career
?
At the young age of 21, Styles entered the world of professional wrestling. He wrestled for NWA-based promotions and less notable promotions with a masked gimmick.
However, natural talent saw Styles rise up the pecking order. His performances soon caught the eye of WCW, and the company even offered him a contract.?
Styles appeared on one episode of Nitro, where he lost a tag team match in an ongoing tournament. He later appeared for a WWF tryout but was not offered a contract despite winning his match.?
He was once more offered a choice to continue in WWF but had to relocate to a development territory in another state.
Due to the interference with his wife?s college schedule, Styles turned down the offer and continued wrestling on the independent scene.?
ROH
?
Styles got a foothold in ROH by quickly rising to the top of approval ratings. He was used as the main card performer and had several championship shots.?
Styles competed across various formats, engaging in major singles feuds as well as Tag Team ones. Attracting a lot of eyeballs to the nascent promotion, Styles had a major showdown with a young CM Punk.
He managed to beat Punk twice, with the second match involving Ricky Steamboat as Guest Referee.?
TNA
?
AJ Styles took his popularity to another level at TNA where he made ripples into waves. Quickly making his presence felt, Styles became the first X-Division Champion.?
Unlike other belts, it was the wrestler that made the belt known, and Styles elevated the status of the X Division Championship. He went on to conquer a series of belts during his time in TNA.?
?The Phenomenal One? found himself alongside WWE legends such as Kurt Angle, Booker T, Jeff Hardy, and Christian. He would also compete with future stars such as Samoa Joe.
While the former WWE stars like Jeff Hardy often took the driver's seat, Styles proved his mettle time and again by giving them wrestling of the highest quality.?
He even had a memorable Tag Team run with Kurt Angle and was widely praised for his work then. Styles was the face of TNA at one point and became the dominant Champion during all his reigns.?
While Styles had a lot of forgettable moments like being the protege of Ric Flair, he was a star and a living legend in TNA. His work with former WWE Superstars got him a lot of attention from the fans and critics.?
AJ Styles had a number of appearances in Mexican and Japanese Wrestling promotions as part of TNA partnerships that further elevated his skills. The diversity of moves at his disposal increased.?
After nearly 12 years at TNA, Styles parted ways with the promotion. There were reports that negotiations had broken down early on. Styles later revealed that the new contract offer involved?reducing his salary by 60%.?
Return to ROH, NJPW, and Independent Scene
Styles briefly returned to ROH for two years and began competing regularly. He also competed in the Independent scene during this time and worked every chance he got.?
Appearing across various promotions, Styles made it to Chikara, CZW, and Revolution Pro Wrestling. He took his services to England as well where he had a match against Lionheart.?
Styles even went all the way to Japan to compete in the NJPW. There, he beat Tanahashi and Shinsuke Nakamura respectively to become a two-time IWGP World Heavyweight Champion.?
At this point, ?The Phenomenal One? had developed top-level skills and different wrestling styles. In fact, he was being recognized as the best professional wrestler in the world.
He was beyond his time in experience and finally caught the eye of WWE who immediately sought his services.?
WWE
AJ Styles finally found himself in the biggest scene at WWE. Styles made an epic debut at Royal Rumble in 2016 which earned him one of the biggest crowd pops in WWE history.
The debut was named the best of the decade by WWE.?
Styles went on to be a major PPV contender and ignited a feud against Chris Jericho himself as his first major storyline. Styles went on to make an explosive first appearance at WrestleMania, where he faced off against Jericho.?
Styles then set his sights on the gold. After defeating John Cena twice in two dream matches, Styles went on to challenge Dean Ambrose (now Jon Moxley) for his WWE World Championship. After a 140 day-reign, Styles lost the title to Cena, ending their feud.?
?The New Face of WWE? then went on to have a memorable feud against Shane McMahon that went on to WrestleMania 33 and a successive feud with Kevin Owens in which Styles ended up winning the United States Championship.?
Year-long WWE Championship reign
AJ Styles managed to win the WWE Championship once more by taking down Jinder Mahal. He then went on to the biggest challenge of his career in Brock Lesnar at Survivor Series.?
?The Phenomenal One? gave fans the best showdown they had witnessed in recent years as he faced ?The Beast Incarnate? Brock Lesnar.
Despite being the visible underdog in the match, Styles did his best damage and surprised a lot of fans. Unfortunately, the relentless force in Lesnar overpowered Styles. The loss was actually a win, as AJ Styles was now known far and wide for his talent.?
The Superstar went on to hold the WWE Championship for over a year. He lost the title against Daniel Bryan on an episode of SmackDown, ending his reign at a massive 371 days.
Feud with The Undertaker
Styles found himself at a new height when he ignited a feud against The Undertaker himself. ?The Deadman? neared the end of his career, and Styles in his heel role was becoming the talk of the WWE Universe.?
The two had a long feud that was supposed to end at Clash of Champions but went on to WrestleMania! AJ Styles fought ?The Deadman? in the first-ever Cinematic match and made his mark in WWE history.?
Later, The Undertaker announced his retirement from WWE. This meant that AJ Styles is the last man to ever face ?The Deadman?, a fitting end to a long and illustrious career. This is yet another badge on the brilliant run of Styles.?
The Intercontinental Championship found Styles tussling with Sami Zayn and Jeff Hardy in a feud that would end up in Zayn?s favor. Styles was then drafted to Raw, the brand on which he performs today.?
Styles led his team to victory at Survivor Series when Team Raw defeated Team SmackDown with ease. He roamed Raw with a humongous bodyguard called Omos, who kept the enemies away quite effectively.?
With his new partner Omos, AJ Styles started dominating the Raw tag division. The biggest prize for the duo came when they won the Raw Tag Team titles at WrestleMania 37. The duo kept the title around their waists for a total of 133 days, before dropping the titles to Rk-Bro at the SummerSlam PPV.
Following that, Styles and Omos faced RK-Bro in a rematch at Crown Jewel and lost again. Omos and Styles broke up after Omos attacked Styles on the December 20 episode of Raw.
AJ Styles 2022 Achievements
?
During his time in TNA and NWA, AJ Styles was a two-time TNA World Heavyweight Champion, two-time TNA World Tag Team Champion, and a 6-time TNA X Division Champion. He was also a 3-time NWA World Heavyweight Champion, and a 4-time NWA World Tag Team Champion.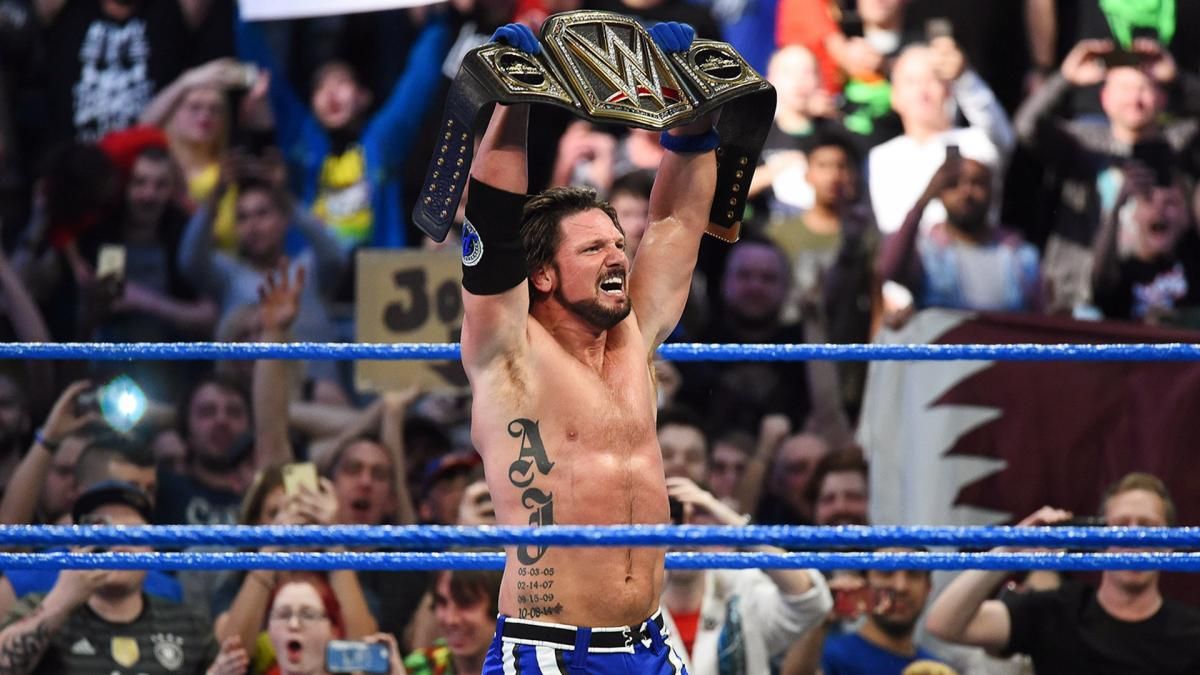 In ROH, Styles won the ROH Pure Championship and the ROH World Tag Team Championship. In NJPW, he was a 2-time IWGP Heavyweight Champion.
https://youtu.be/BLzLocz9hiY
Since joining WWE, AJ Styles has won the WWE Championship twice, the WWE United States Championship thrice, the WWE Intercontinental Championship once, and also the Raw Tag Team Championship.?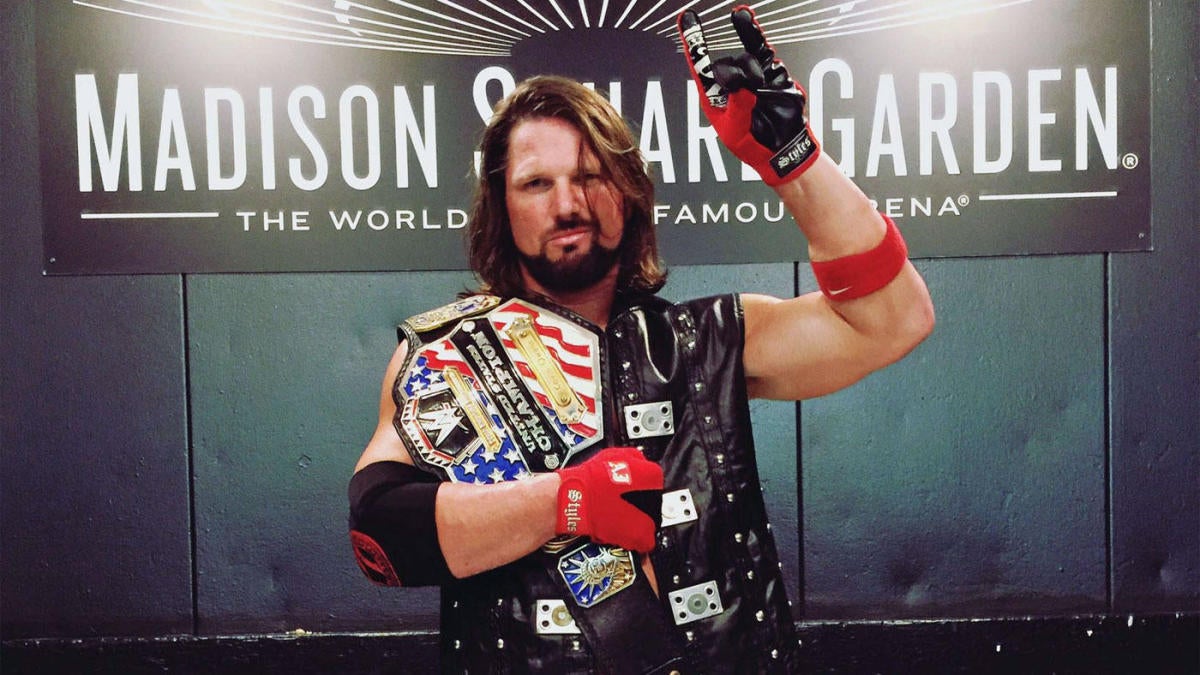 He is also regarded as the last man to fight The Undertaker after ?The Deadman? decided to step away from the ring in 2020.?
AJ Styles 2022 Net Worth
Accounting for his experienced Wrestling career, AJ Styles is worth about $ 6 million. This figure is bound to increase with time as Styles proves to be a valuable asset for the company.
AJ Styles 2022 Charities
?
Following the destruction caused in Houston by Hurricane Harvey, AJ Styles, along with WWE Hall of Famer, Mark Henry, helped out delivering food packages to assembly-line volunteers.?
The effort was part of the Houston Habitat for Humanity charity in which WWE played an integral part. Styles and Henry helped in providing relief to a lot of affected people that day.
?
Styles was also involved in the WWE Superstar team that visited a Children's Hospital in Pittsburgh. In Cardiff, he granted the wishes of 4 children through various wish-making agencies.
How to Contact AJ Styles
?
You can contact AJ Styles through his social media handles on Instagram and Twitter:?
Twitter:?@AJStylesOrg
Instagram:?@ajstylesp1
Real name
Allen Neal Jones
Born
June 2, 1977 (44 Years)
Nationality
United States of America

?

Height
5?ft 11?in (180?cm)
Weight
218?lb (99?kg)
Marital Status
Married
Wife
Wendy Jones
Debut
January 20, 2016 (WWE), 1998 (Professional Wrestling)
Trained by
Rick Michaels
Ring name(s)
AJ Styles

A.J. Styles

Air Styles

Mr. Olympia

Net Worth
$ 6 million