Al Horford
Al Horford 2021: Net worth, salary & endorsements
Alfred Joel Horford Reynoso or more commonly known as Al Horford is a Boston Celtics player. He was born on June 3, 1986, in Puerto Plata, Dominican Republic. In 2000, Horford's family shifted to Michigan, where he attended Grand Ledge High School and became a star basketball player there.
He later joined Florida on an athletic scholarship and helped them to the 2005 SEC Tournament where he was the MVP and back-to-back NCAA national championships in 2006 and 2007.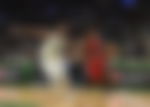 Al Horford NBA Career
Horford was drafted with the third overall pick in the 2007 NBA draft by Atlanta Hawks. He played nine seasons with them where he earned four All-Star appearances, before joining the Celtics in 2016. He played three seasons with the Celtics, and added another All-Star nod to his resume. Following this stint, he signed a massive deal with the Philadelphia 76ers in the 2019 Free Agency, but only spent one season there before being traded to the Oklahoma City Thunder. Now he is back in Boston after being traded once again, as he aims to fill in the veteran role for this young and promising team.
Major on court achievements:
5נNBA All-Star?(2010,?2011,?2015,?2016,?2018)


All-NBA Third Team?(2011)


NBA All-Defensive Second Team?(2018)


NBA All-Rookie First Team?(2008)


2נNCAA champion?(2006,?2007)
Al Horford 2021 stats:
In the 2020-21 season, Horford averaged 14.2 points, 6.7 rebounds and 3.4 assists in just 28 games with the OKC Thunder. His production is likely to further decrease in the upcoming season with the Celtics.
Al Horford Current Contract:
Horford inked a four-year, $109 million contract during the 2019 off-season with the 76ers. It has been since labelled one of the worst contracts of this decade. He is now in Year 3 of this contract and will earn $27 million in the 2021-22 season.
Al Horford 2021 net worth:
Celebrity Net Worth estimates the net worth of Al Horford as $60 million. Back to back huge contracts with the Celtics and the 76ers have propelled him to being one of the highest earning players currently.
Al Horford Endorsements
Al Horford, who ranked 79th in Forbes' list of World's highest paid athletes of 2020, is estimated to earn around $3.3 million from endorsements. He has had endorsements with brands like Dunkin' Donuts, Intel, JBL, Nike, Unilever among others.
| | |
| --- | --- |
| Age | 35 |
| Marital Status | Married |
| Spouse | Amelia |
| Nationality | Dominican |
| Height | 6? 9? (2.06 m) |
| Weight | 109 kg |
| Endorsements | Panini, Dunkin' Donuts, Banco Popular,?Intel,?Nike,?Unilever,?Unilever Indonesia |