Alex Morgan
Alex Morgan 2023: Net Worth, Salary, and Endorsements
American soccer star Alex Morgan has become one of the global pioneers of women?s soccer. The USWNT superstar is playing for the San Diego Wave and is one of the best soccer players in the world. With winning many titles being a testament to the hard work and passion she showcased throughout the years, Morgan is undoubtedly one of the most iconic players in the history of the sport.
Morgan has also played for quite a few soccer clubs inside and outside America, establishing herself as one of the best lethal strikers of the game.
Alex Morgan's 2023 Net Worth
Alex Morgan has a net worth of about $3 million. The USWNT star earns a salary of $250,000 per season at San Diego Wave FC. In 2015, Alex Morgan and her teammates, Christine Sinclair, and Steph Catley became the first ever female players to feature in FIFA, the video game. The popular video game also went on feature Morgan in its 2019 story mode.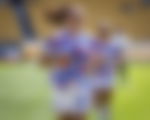 On the other hand, the NWSL star also has well-known partnerships with brands like Coca-Cola, Google, AT&T, Bridgestone, Panasonic, and many more.
Alex Morgan and her early life
Alex Morgan was born in San Dimas, a Los Angeles County Suburb in California on July 2, 1989. Her parents raised her along with her two elder sisters, Jeni and Jeri. At the age of 14, she joined Cyprus Elite, her first soccer club. When she was at school, Morgan was quite a regular for the Olympic Development Program (ODP).
Between 2007-10, Morgan attended the University of California, Berkeley. At the age of 17, she had already received her first call-up for the U20 national side. Despite her USYNT commitments, she still took up a leadership role at the university soccer team, California Golden Bears. Along with that, she was one of the candidates for the Hermann Trophy during her junior year.
Soon after graduating from university, she deservedly was Western New York Flash?s first overall pick in the 2011 WPS draft.
All about Alex Morgan?s family
In 1989, Morgan was born to Pamela and Michael Morgan. While her parents raised her in San Dimas along with her two elder sisters Jennifer and Jeri, their father, Michael Morgan, owned a construction business. On the other hand, her mother applied for a night MBA course despite having a day job. That was mainly to fund her daughter?s dream of being a soccer star.
The USWNT met the love of her life during her university days between 2007-10. Even after university, the two of them kept in touch with each other and eventually started dating. After a few years of long-distance dating, Servando Carrasco decided to take it to the next level. The MLS soccer star proposed to Morgan in 2013 in Manhattan Beach.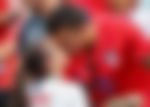 Several years after tying the knot, the soccer couple gave birth to Charlie Elena, their first daughter in 2020. Without a doubt, Charlie has been quite a regular attendee at Morgan?s soccer games.
Alex Morgan and her glorious USWNT career
Alex Morgan made her senior international debut for the USWNT in 2010 against Mexico. She eventually rose up the ranks during the U20 Women?s World Cup in 2008.
Morgan has been an integral part of the soccer universe for a while. Before the 2023 campaign, she appeared in three World Cups. During the 2011, 2015, and 2019 World Cup campaigns, she made 18 appearances and scored nine goals. She also contributed to the USWNT with three assists. After a phenomenal World Cup campaign in 2019, Morgan won the Silver Boot.
As for the Olympics, she won her first Olympic gold medal in 2012, followed by a bronze medal in 2020.
She has a total of 121 goals and 49 assists for the US Women?s National Team. Along with that, she is also the fifth-highest goal scorer in USWNT history. Also, she has quite a unique record to her name as a ?mother? in the USWNT.
Alex Morgan?s feat at the NWSL and other league careers
After brief stints at Western New York Flash and Seattle Sounders Women, Morgan joined Portland Thorns FC, her first NWSL side in 2013. She started off her NWSL career well after scoring eight goals and five assists. Three seasons later, she moved to Orlando Pride. Morgan has had two spells at Orlando Pride.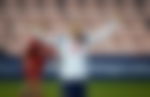 While her first spell in 2016 wasn?t the best, she ended the 2017 season on a high after scoring nine goals and four assists in thirteen games. After a few more decent seasons at the club, the USWNT legend went on maternity leave in October 2019.
Post her tough maternity break and dicey spell at Tottenham Hotspur FC, she returned to America. After another spell at Orlando Pride, she joined San Diego Wave FC for the 2022 season. She gave San Diego a dream start to her NWSL ambitions after scoring sixteen goals in nineteen during her first season.
The USWNT star has made a name for herself outside America too. After her first spell at Orlando Pride, she joined Olympique Lyonnais on a sixth-month loan deal. At that time, the French club paid her a shocking $33,000 monthly. In those six months, she turned out to become a Champions League winner after her team beat PSG in the final.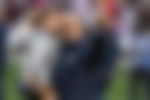 Apart from that, she also has also had a short spell in England. Post the covid pandemic break and her maternity leave, Morgan flew to the UK to sign for Tottenham Hotspur. However, she struggled to gain form and momentum during her time in England. She only managed to score two goals during her four appearances.
Various achievements Alex Morgan received on and off the field
Here are Alex Morgan?s individual achievements with the national team and her club.
As part of the USWNT:
US Soccer Athlete of the Year- 2012, 2018
Two second-placed finishes in FIFA Women?s Best player award- 2019, 2022
Third place in Ballon d?Or Feminin
2019: ESPY Award for Best Female Athlete
2019: SheBelieves Cup- Golden Ball and Golden Boot winner, FIFA Women?s World Cup Silver Boot
2022: NSWL golden boot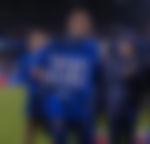 Her club career:
2011: WPS Champions with the Western New York Flash
2013: NWSL Champions with Portland Thorns FC
2017: Division 1 Feminine Champions and Women?s Champions League winners with Olympique Lyon
2022: NWSL Golden Boot with San Diego Wave FC, 15 goals
Foundations and Charity
Alex Morgan established a soccer camp in partnership with Make-A-Wish Foundation. She was also among the first players to join Juan Mata's Common Goal charity. The American soccer star is also a staunch supporter of gender equality along with Megan Rapinoe.
A few months ago, Morgan established her own foundation that would help women and girls find their life?s path.
Alex Morgan?s retirement plans
Morgan has never set a direct date for her retirement. However, she has confidently spoken about those days. She once confirmed that would be prepared to walk away from the sport at the right time. She said, ?But I think a lot of athletes struggle with leaving their sport. And I do love soccer, but I would be okay leaving it?, as per Just Women?s Sports.
After being around the soccer circuit for about a decade, she is still an integral part of the national side. Amidst upcoming talents like Trinity Rodman and Alyssa Thompson coming to the forefront, the USWNT star still respectfully holds her place in the 2023 FIFA Women?s World Cup squad.
| | |
| --- | --- |
| Name | Alex Morgan |
| Born | July 2, 1989 |
| Place of Birth | San Dimas, California, US |
| Nationality | American |
| Education | University of California |
| Parents | Pamela Morgan, Michael Morgan |
| Height | 5 ft 7in (1.70m) |
| Weight | 62 kg (137 lbs) |
| Husband | Servando Carrasco |
| Kids | Daughter ? Charlie Elena |
| Social Media | Instagram, Twitter, Facebook |
?