Alex Pereira
Alex Pereira: Net Worth 2023, Record, Salary, and Endorsements
Alex Pereira: Net Worth 2023
Alex Pereira made his way into the UFC in the year 2021, after reaching exceptional heights of success in kickboxing. His rivalry with Israel Adesanya is one of the most famous storylines in UFC history. 'Poatan' maintained his reputation even after his UFC entry as he gained another point in their rivalry by defeating 'Izzy' at UFC 281. The win earned him the UFC Middleweight Championship and also a massive stature among the UFC audience. The Brazilian reportedly boasts a current net worth of a whopping $2M.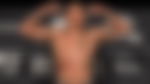 Alike other UFC fighters, Pereira also receives his salary per fight. 'Poatan' earned the highest salary of his UFC career from his Middleweight championship bout at UFC 281 which stood at $500k. This bout against his archrival, Adesanya earned him the biggest sum from a single fight. His entire fight purse from his UFC 281 bout stood at an insane $932k.
Alex Pereira's Early Life and Family
Not much information about Pereira's parents or their background is available in the public domain. However, there are also a few known facts about Pereira's early life. 'Poatan' belonged to the indigenous Brazilian tribe named 'Patax?'. He was born on 7 July 1987 in S?o Bernardo do Campo of Sao Paulo, Brazil. Little Pereira didn't find his study books interesting at all as he dropped out of middle school.
Pereira started working at a tire shop and got influenced by his co-workers, which propelled him towards alcoholism. 'Poatan' started kickboxing from the year 2009 primarily to overcome his addiction to alcohol.
Alex Pereira: Kickboxing Career
'Poatan' started off his amateur kickboxing career in the year 2009 and ramped up a 25-3 record. Once, he had gone on record to state that all his losses had come against the same person. Pereira also turned a professional in the year 2012 and made his debut under the Brazilian kickboxing and MMA promotion named 'Jungle Fight'.
Following that, he joined the WGP Kickboxing and also claimed the Middleweight Title of the promotion. Further, he also had a title defense as he finished off Maycon Silva in the second round of his WGP KB 40 bout.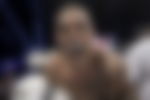 At the same time, Pereira was also fighting for the noted, 'Glory Kickboxing' promotion as well. In 2017, Pereira claimed the promotion's Middleweight Championship. He further had four title defenses to his name after claiming the Middleweight championship. Glory Kickboxing is also the platform that witnessed the beginning of the coveted rivalry between Pereira and the former UFC champion, Israel Adesanya.
In 2021, he also became the first-ever 'Glory' fighter to boast championships in two divisions (Middleweight and Light Heavyweight). Pereira's 'Glory Kickboxing' record of 12-4 also contains two wins over the former UFC Middleweight king, Adesanya.
Alex Pereira: MMA Career
Pereira made his professional MMA debut under the 'Jungle Fight'only since the promotion hosted events for both kickboxing and MMA. But, post his debut in 2015, 'Poatan' only fought two more fights in 'Jungle Fight'. However, after a decorated kickboxing career, Pereira decided to move on to MMA full-time and had his first fight for 'Legacy Fighting Alliance' on 20 November 2020. He also picked up a convincing victory over his opponent, Thomas Powell, with a first-round TKO.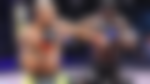 On September 3, 2021, it was announced that 'Poatan' had signed into the UFC. The Brazilian was put to work against Andreas Michailidis in his first UFC encounter and passed the test with flying colors as he got a knockout win in the second round, courtesy of a vicious knee.
The promotion scheduled him against another exciting middleweight Bruno Silva in his second fight which remains his toughest UFC test. Pereira got a decision win against Silva and looked impressive.
Pereira fought the noted Middleweight Sean Strickland in his next bout. It was the moment when Pereira stood out and made his claim for the middleweight championship held by Israel Adesanya. His superb streak in the UFC and the bitter rivalry between him and the then UFC Middleweight kingpin guaranteed that 'Poatan's' wish was materialized.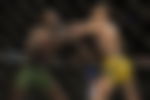 The Brazilian took on his archrival Israel Adesanya inside the UFC octagon as well. However, the results didn't showcase much difference. 'Poatan' finished off Adesanya in the final round of the bout with a standing TKO. His third victory over 'Izzy' gained him the UFC Middleweight Championship as well. However, he lost a rematch with Adesanya at UFC 287. Next, he moved to the light heavyweight division where he defeated Jan Blachowicz at UFC 291. Now, he faces Jiri Prochazka for the vacant UFC light heavyweight title. Alex Pereira currently holds a professional MMA record of 8-2-0 in his MMA career.
Alex Pereira: UFC Record
A lot of UFC fans would agree that 'Poatan' is one of the most dominating fighters on the current UFC roster. The 'Sao Paulo native' currently boasts an unblemished 5-1 record in the UFC.
Alex Pereira: Fighting Style
Pereira's style is well known. The former dual champion in Glory kickboxing likes to keep the fight standing. Poatan does not rush his attacks and sets up his attack with constant forward pressure. His countering ability is second to none. The Brazilian has lethal power in both of his hands and legs. Every limb of the kickboxer is designed to hit and hit hard.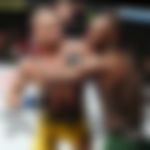 Apart from his striking prowess, the kickboxer-turned-MMA fighter has great takedown defense. As his first career loss in MMA came by submission, he has shown immense improvement on the mat as well.
Poatan trains with one of the best grapplers in the UFC - Glover Teixeira, thus the improvements in his game are exceptional.
Alex Pereira's Awards and Achievements
Understandably, Pereira's decorated combat sports career has earned him a lot of awards to date. Here are some of the notable accolades that the 'Patax? tribe native currently boasts:
Won UFC Middleweight Championship in November 2022




WGP Kickboxing Middleweight Champion in 2015




Won 2021 Glory Light Heavyweight Championship in Kickboxing




Won the 2017 Glory Middleweight Championship in Kickboxing




Won the 2022 Fighter of the Year award from several noted websites like MMAjunkie.com, ESPN, Sherdog, MMA Fighting, MMA Mania, Yahoo Sports and Combat Press
Alex Pereira's Wife
Despite being a person who prefers keeping his personal life private, a few Instagram posts from Pereira displayed a rather unseen side of his life. Earlier, this year, Pereira posted a video on his Instagram showcasing his trip with a lady whom he labeled as "a special person".
View this post on Instagram
Even though Pereira didn't mention anything about the lady, fans found out that her name was 'Merle'. Also, Pereira mentioning her as "a special person", left no doubts that she definitely was the girlfriend of 'Poatan'. 'Merle' was reported to be a TV presenter and a kickboxing interviewer. 'Poatan' also uploaded a few other Instagram videos where she could be spotted with him.
In the comments section of the above Instagram post, Pereira himself clarified the questions of a lot of his fans, who asked why Pereira was with another lady when he was still married.
His comment on the post read, "Just to let the fans know I am divorced 1 year ago and live with my two children. And laughing for nothing". It was clear from 'Poatan's' comment that he was married no more. But, he has also refrained from mentioning the name of his ex-wife in public, which leaves his fans in darkness regarding this area of his life.
Alex Pereira's Sister
Aline Pereira traced the steps of her elder brother, Alex, and started off training in combat sports. She also turned a professional on 22 July 2017, debuting for the 'WGP Kickboxing' promotion. After finding good success in it, she transitioned to 'Glory Kickboxing' just like her brother.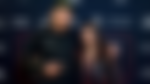 She fought 3 bouts under Glory and transitioned to MMA, joining the 'LFA' like her brother.?However, she too began her MMA career with a defeat and currently boasts a 0-1 record in MMA. Reportedly, Alex and Aline share a loving and strong brother-sister relationship between them.
Alex Pereira: Endorsements
Apart from the fight purse in UFC, Pereira has a few sponsors. Pereira had an NFT partnership with?OWNIC. He also endorses the brand AthletiCBD. The Brazilian, like any other fighter in the UFC, gets promotional benefits from UFC fight gear as well.
| | |
| --- | --- |
| Full Name? | Alexsandro Pereira |
| Birth date | 7 July 1987 |
| Birth Place | S?o Bernardo do Campo, S?o Paulo, Brazil |
| Net Worth? | $2M |
| Parents | Unknown |
| Siblings | Aline Silva Pereira (sister) |
| Nationality | Brazilian |
| Religion | Unconfirmed |
| Height | 6ft 4inches (1.93m) |
| Weight | 185lbs (Middleweight) |
| Wife | Unknown |
| Children | 2 |
| Salary | $500k (from last fight) |
| Endorsements | OWNIC, AthletiCBD |
How to Contact Alex Pereira?