Alex 'A-Rod' Rodriguez
Alex Rodriguez: Net Worth 2023, Relationships, and Investments
Alex Rodriguez Net Worth 2023
As of 2023, Alex Rodriguez's reported net worth is around $350 million. By the time A-Rod retired from the park, he accumulated almost $475 million in salary and bonuses, and another $100 to $200 million in brand endorsements. After retirement, he dove into the world of business through A-Rod Corp, an enterprise he began in his teenage years. Thanks to his multiple investments under the umbrella of his investment company, the former New York Yankees slugger's estimated salary is around $33 million per annum.
While his baseball career may be what brought him into the spotlight, it is surely his affable personality that is keeping him there.
Alex Rodriguez?s Early Life and Family
Alex Rodriguez was born to Victor Rodriguez and Lourdes Navarro on July 27, 1975, in New York City, United States. A-Rod's father was a Dominican-American, while his mother was a Puerto Rican. Victor ran a shoe store in Manhattan when Alex was born. Lourdes, on the other hand, was a secretary until she had to start working multiple jobs.
He was raised in the Washington Heights neighborhood of Manhattan before his family moved to Miami after their shoe business did not survive in NYC. However, when young Rodriguez was only nine years old, his father abandoned his family and moved back to New York. Alex Rodriguez was the youngest of two half-siblings from his mother's first marriage, Joe Dunand, and Susy Dunand.
A-Rod studied at Everglades Elementary School in Florida, where a chance meeting with a coach set him up as the catcher on the school team. In addition to that, A-Rod went to Westminster Christian School and Christopher Columbus High School.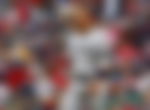 When Victor Rodriguez abandoned 9-year-old A-Rod and his family, A-Rod's mother, Lourdes Rodriguez, stepped into the role of both parents. She worked multiple jobs during the day to feed her family and raised the future baseball star right through his school days and through to college.
Coordinated by Alex Rodriguez's ex-wife Cynthia Scurtis, the future Yankees superstar reconnected with his father for the first time on Father's Day in 2000 at Hubert H. Humphrey Metrodome in Minnesota. A-Rod described that day by saying, as "maybe the most important four days of my life."
Alex Rodriguez: Baseball career
Alex went from strength to strength after getting drafted first by the Mariners in the 1993 draft. He made his MLB debut as a starting shortstop with the Seattle Mariners on July 8, 1994. A-Rod was only the third player in the past century to make their debut at the tender age of 18 years old, and the first such player in a decade.
He picked up friends in the dugout all along. Ken Griffey Jr., one of the most famous pieces of the puzzle in Seattle, reportedly even asked for Rodriguez to have the locker next to his.
Rodriguez then set out for new pastures in his free agency in 2000. In a record contract for the league at the time, the Texas Rangers signed the shortstop to a 10-year, $252 million deal in December 2000. With the Texas Rangers, in 2003, Alex Rodriguez won his first American League MVP Award.
For the most storied part of his career, A-Rod arrived in New York after the end of the 2003 season. Not one to set the bar for himself, Rodriguez set out to shatter his own record in his move to the New York Yankees as he signed another 10-year $275 million deal with the New York Yankees in 2004. In a trade that put the player alongside his high school friend and fellow emergent shortstop, Derek Jeter, Rodriguez flourished in New York.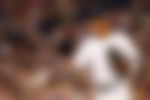 Following the 2007 season, A-Rod opted out of his ten-year New York Yankees contract and entered free agency again. The controversy arose because many fans and members of the media felt that Rodriguez's decision to opt out was selfish and showed a lack of loyalty to the Pinstripes. This sparked debates and discussions about the role of contracts and opt-out clauses in professional sports and the ethical implications of using them. Rodriguez eventually re-signed with the Yankees for 10 years and $275 million, the largest contract in MLB history at the time.
After spending 12 seasons with the Yankees filled with achievements and controversy, with four homers short of 700, Alex Rodriguez announced his MLB retirement in 2016 when his contract ended.
Alex Rodriguez?s Media Career
Upon retiring from his playing career, Rodriguez made a transition into the media world, occupying various roles such as a commentator for Fox Sports 1, a guest judge on the popular show "Shark Tank," and a contributor to ABC News.?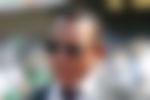 In 2018, he joined the broadcast team for ESPN's "Sunday Night Baseball." Furthermore, in 2017, he was announced as the host of CNBC's "Back In The Game," where he assists former athletes in making a resurgence in their personal lives. The first episode of the show premiered in March 2018 on CNBC. Most recently, A-Rod called the National League postseason alongside the likes of David Ortiz and Frank Thomas with Fox Sports.
Alex Rodriguez?s Business and A-Rod Corp?
?A-Rod's business ambition stemmed from his father's entrepreneurial mind. The Yankees? baseman envisioned the need to invest his money in the right places from day one. As a result, in his early MLB days, in 1996, A-Rod founded A-Rod Corp as a holding company. Today, his business empire stems from the success of A-Rod Corp.
The A-Rod Corp focuses on a variety of business ventures, including real estate, construction, high-end fitness centers, and automotive dealerships.
In 2014, Group 1 Automotive, a Houston-based dealership group, announced that they had acquired Alex Rodriguez Mercedes-Benz in League City and changed its name to Mercedes-Benz of Clear Lake.
When talking about his real estate investments, Alex Rodriguez founded Newport Property Construction in 2008. In 2012, he also founded Monument Capital Management, which has acquired over $700 million of real estate assets as of 2019 and owns more than 15,000 apartments in 13 states.
Alex Rodriguez's company has made several investments over the years in various industries, including technology, fitness, and beverage. NRG eSports, TruFusion, Dirty Lemon, Petros Pace Finance, Hims, Hers, etc are a few companies where A-Rod has made significant investments.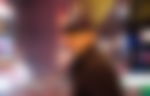 In 2021, Alex Rodriguez and Jennifer Lopez made a bid for the MLB franchise, New York Mets. Despite their efforts, the ex-couple lost the bid to another group led by Steven Cohen, who purchased the New York Mets for almost $2.5 billion.
In May 2021, Alex Rodriguez also announced a partnership with telehealth company Hims & Hers to create a makeup product for men.
Alex Rodriguez?s Timberwolves Deal
Along with ex-Walmart CEO Marc Lore, Alex Rodriguez owns a 20% stake in the Minnesota Timberwolves. While it was supposed to be an equal split between A-Rod and Lore, Alex Rodriguez failed to come up with funds for a 10% stake. As a result, A-Rod owns 7%, while Lore owns 13%. They signed the deal to buy the Minnesota Timberwolves for $1.5 billion. Their first downpayment was made in July 2021 for $250 million.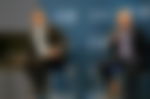 Jennifer Lopez perpetually stood as a safety net when A-Rod conducted meetings with investors. Her charming presence made it easier for A-Rod to crack deals. As a result, following their breakup, the former Yankees champion may lose credibility, which in turn could affect his future investments with the Timberwolves.
Alex Rodriguez?s Awards and Honors
14? All-Star (1996?1998, 2000?2008, 2010, 2011)




World Series champion (2009)




3? AL MVP (2003, 2005, 2007)




2? Gold Glove Award (2002, 2003)




10? Silver Slugger Award (1996, 1998?2003, 2005, 2007, 2008)




4? AL Hank Aaron Award (2001?2003, 2007)




MLB batting champion (1996)




5? AL home run leader (2001?2003, 2005, 2007)




2? MLB RBI leader (2002, 2007)
Alex Rodriguez was part of a broadcast recognized for its excellence, as the MLB studio show on FOX Sports won back-to-back Sports Emmy Awards for Outstanding Studio Show during its coverage of the 2016 and 2017 Postseason. Rodriguez himself was also recognized for his abilities as a sports analyst, as he received a nomination for an Emmy in the category of Outstanding Sports Personality, Studio, and Sports Event Analyst in 2019.
???Alex Rodriguez?s Relationships timeline? ?
Cynthia Scurtis (2002 - 2008)




Madonna (2008)




Bethenny Frankel (2009)




Kate Hudson (2009)




Cameron Diaz (2010 - 2011)




Torrie Wilson (2011 - 2015)




Anne Wojcicki (2016 - 2017)




Jennifer Lopez (2017 - 2021)




Kathryne Padgett (2022)
Alex Rodriguez?s ex-wife, Cynthia Scurtis
In 2002, Alex Rodriguez and psychology graduate Cynthia Scurtis married after meeting for the first time in a Miami gym. Scurtis worked as a high school psychology teacher in Miami around the time that Rodriguez was gearing to make his mark in the Major Leagues, and the two hit it off there. The two began dating and eventually married in November 2002.
A-Rod and Cynthia's first child, Natasha Alexander, was born in 2004. Four years later, amidst divorce conversations, A-Rod's second daughter, Ella Alexander, was born.
In 2008, the pair filed for divorce, with Scurtis citing 'emotional abandonment' and 'marital misconduct' as reasons for their separation. A major reason behind the end of the couple?s marriage was his alleged infidelity with pop sensation Madonna, which became a bone of contention between the pair.
Today, long years after their hostile divorce, the couple has reconciled for their children and has proven to be on good terms.
Alex Rodriguez's relationship with Jennifer Lopez
In May 2005, Jennifer Lopez, who hails from the Bronx, went to a New York Yankees game against the New York Mets at Shea Stadium with her then-husband Marc Anthony. A photograph was taken of her and Alex Rodriguez shaking hands.
Almost 12 years after, in March 2017, rumors of their relationship were confirmed. The couple officially announced the start of their relationship in April 2017. Correspondingly, on May 1, 2017, Jennifer Lopez and Rodriguez made their first public appearance through a red carpet debut at the Met Gala.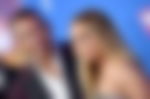 In little to no time, the couple met each other's family and went on a vacation to Paris in June 2017. By October, conversations about the couple moving in together began.
Two years after their relationship started, the couple announced their engagement in March 2019 through an Instagram post. However, the journey to actually getting married wasn't so easy for the J-Rod couple.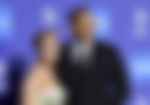 Due to the pandemic, the couple?s wedding was postponed twice. Finally, the couple succumbed to trust issues and announced the end of their engagement in April 2021.?
Who is Alex Rodriguez currently dating?
Since October 2022, Alex Rodriguez has been in a relationship with fitness coach Jaclyn Cordeiro. She is a fitness model, expert, and coach who also writes.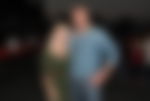 Rumors of the couple?s relationship first started when MLB insider Hector Gomez uploaded an image of David Ortiz, Alex Rodriguez, and ?his girlfriend,? during the MLB postseason.
Alex Rodriguez?s Children
Alex Rodriguez has two daughters with his former wife Cynthia Scurtis. Their first daughter, Natasha Alexander, was born on November 18, 2004, and their second daughter, Ella Alexander, was born on April 21, 2008, in Miami, Florida.
Alex Rodriguez-Derek Jeter Friendship
Baseball legends Derek Jeter and Alex Rodriguez started their careers as the best of friends. However, as the years went by, their relationship took a few unexpected detours.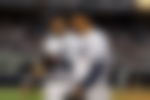 The first time A-Rod and Jeter met was in 1993 at a college baseball game between the University of Miami and the University of Michigan. Rodriguez made his MLB debut in 1994, playing his first game for the Seattle Mariners, while Jeter had already been playing in the minor leagues since 1992.
Derek Jeter and Alex Rodriguez were known for their close friendship long before they became teammates in 2004. In fact, their bond was so strong that players from both the Yankees and Mariners often teased them about it.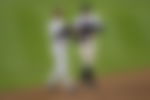 The beginning of the end of the friendship between Jeter and Rodriguez started to show in late 2000. While Rodriguez signed a $252 million contract with the Texas Rangers, which was the largest in sports history, Jeter signed a $189 million deal to stay in the Bronx. This should have been a happy occasion for both of them, but things took a turn for the worse when A-Rod treated a question about who could potentially break this contract with arrogance.
In April 2001, Jeter reportedly had a relationship with Joy Enriquez, who was previously asked by A-Rod to accompany him to the All-Star Game. After Rodriguez introduced Enriquez to Jeter, the two began dating for a brief period.
In 2004, A-Rod made his way to New York to join the Yankees, becoming teammates with Jeter after a decade-long friendship and recently fostering a feud. The Yankees' General Manager, Brian Cashman, reported that Jeter was pleased with Rodriguez's decision to switch positions to third base, allowing Jeter to continue playing shortstop.
When A-Rod?s name came up in connection to the steroid scandal, Jeter offered a public show of support for his friend. The then-Yankees captain told reporters to give his teammate a chance to respond before passing judgment and expressed his frustration with the widespread belief that everyone in the league was using steroids, which he denied.
Despite their initial close relationship and all the twists and turns their friendship took, Jeter and Rodriguez are simply acquaintances today. Overall, the two baseball legends have put their past behind them and moved on, focusing on their post-baseball careers and personal lives.
| | |
| --- | --- |
| Full Name | Alexander Emmanuel Rodriguez |
| Net Worth | $350 million (2023) |
| Salary | $33 million (2023) |
| Source of Income | A-Rod Corp, Timberwolves, Sportscasting |
| Birth date | July 27, 1975 |
| Birth Place? | Manhattan, New York City, U.S. |
| Nationality | American |
| Height | 6 ft. 3 in. |
| Weight | 230 lbs |
| Nickname | A-Rod |
| Parent | Victor Rodriguez, Lourdes Rodriguez |
| Siblings | Joe Dunand and Susy Dunand |
| Marital Status | Unmarried |
| Children | Two |
| New Girlfriend | Jaclyn Cordeiro |
| Ethnicity | Dominican-American |
Alex Rodriguez's social media handles: Instagram, Twitter, Facebook