Alex 'A-Rod' Rodriguez 2022: Net worth, salary, and endorsements
Alex 'A-Rod' Rodriguez is in with a shout to be one of the most recognizable faces of Major League Baseball. The athlete who played at shortstop has had a storied career in MLB and continues to make news even after his playing career. The 46-year-old athlete is today a part of the conversation even around the game as a sportscaster.
Having begun his new initiative as a businessman, the athlete has been capturing the imaginations of several individuals across the country, including many non-baseball fans too. His baseball career may be what brought him into the spotlight, but it is surely his affable personality that is keeping him there.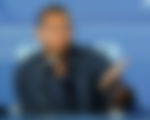 History and Background
ADVERTISEMENT
Article continues below this ad
Alex Emmanuel Rodriguez was born to Dominican immigrant parents, Victor and Lourdes Rodriguez, in New York, on 27 July 1975. Born in the Washington Heights neighborhood, Alex was the youngest of 3 children.
His father ran a shoe store in Manhattan when Alex was born, and it all seemed to be going swimmingly. The family, including his sister Susy and elder brother Joe, all moved to Miami when Alex was just a baby with the intention of eventually moving back to their home in the Dominican Republic. Alex Rodriguez, however, sports American as his nationality.
However, his father fell on hard times when their shoe store in Manhattan began to fail and when Alex was just 9, his father left the family in Miami to move back to New York. Lourdes Rodriguez, his mother, stepped into the role of both parents after that. Working multiple jobs, she raised Alex right through his school days and through to college.
Alex's playing talent was discovered in elementary school when, once in Everglades Elementary, a chance meeting with a coach set him up as the catcher on the school team. And Alex hasn't looked back since.
As a young boy in Miami, Rodriguez took to supporting the New York Mets in the 1980s, a fortuitous choice, considering what was to come. His early heroes from MLB included heroes as Keith Hernandez and Dale Murphy. The 10-year-old Rodriguez even took the #3 jersey in honor of the latter.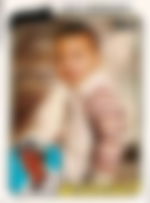 Like all great players, Rodriguez too was a multi-sport athlete and had a solid record on the gridiron in his youth too. The young star was a quarterback and until 1993, his future seemed to set him on a path for the NFL. His draft, however, changed it all.
Playing Career
Rodriguez played both shortstop and third base over his career; although his preferred position seemed to be shortstop.
Early in his career, Alex went from strength to strength. He kept growing in his stature as a player. In the 1993 season, Rodriguez was absolutely crushing the ball. Batting as a leadoff hitter, Rodriguez batted .505 from home plate scoring 9 home runs and 35 steals to go along with it.
He picked up a friend along the way too that would be a major part of this story as time went on. Another high school phenom drafted by the New York Yankees by the name of Derek Jeter.
He was drafted No. 1 overall by the Seattle Mariners in the 1993 draft and spent the next two seasons polishing his skills along with the minor leagues and making his major league debut. However, the young Rodriguez failed to make an impact instantly. He, however, did pick up friends in the dugout all along. Ken Griffey Jr., one of the most famous pieces of the puzzle in Seattle, reportedly even asked for Rodriguez to have the locker next to his.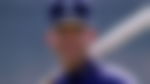 Rodriguez seemed to hit his physical peak around 1997. Aged just 25, at 6" 3' and a little more than 200 pounds, Alex seemed to be stronger, quicker, and more flexible than ever. Despite achieving several personal landmarks with the Seattle Mariners, Rodriguez failed to hold down on any team markers to set him apart.
Switch to the Texas Rangers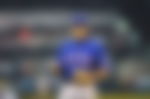 Rodriguez then set out for new pastures in his free agency in 2000. In a record contract for the league at the time, the Texas Rangers signed the shortstop to a 10-year, $252 Million deal in December 2000. Possibly hoping that big signings can turn around franchises, Texas fell short of their goals for several seasons and ended up trading Rodriguez again.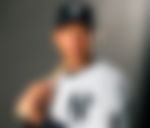 Move to the New York Yankees
Not one to set the bar for himself, Rodriguez set out to shatter his own record in his move to the New York Yankees as he signed another 10-year $275 million deal with the New York Yankees in 2004. In a trade that put the player alongside his high school friend and fellow emergent shortstop, Derek Jeter, Rodriguez flourished while on the New York Yankees.
Controversy during Playing Career
However, while at the Bronx, Rodriguez was no stranger to controversy, either. Alex Rodriguez's use of steroids came under the scanner in his time at the Yankees. In 2009, the athlete was called up in a list of athletes that were reportedly using performance-enhancing drugs in early 2003. While initially denying the claims and deferring to the player's association for comment, a successful season left the controversy behind for some time.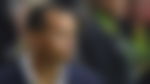 However, in the 2013-2014 season, A-Rod was again brought under the ambit of controversy in the Biogenesis scandal. The scandal involved some players using performance-enhancing substances like testosterone and growth hormone to boost their levels, and Rodriguez found himself suspended for the 2013 season and throughout the 2014 regular and post-season.
Retirement
After serving his suspension, Alex 'A-Rod' Rodriguez marked his return to the league but spent a lot of time in the Yankees' lower league affiliates or out injured. With age no longer on his side, Rodriguez retired from the sport in 2016 after having spent 22 years in the Major League and with a stat-line to possibly have a shout as the greatest player in the game.
Personal Life
Alex has never been one to shy away from the spotlight. His initial fame from his high-value contracts translated to initial fame and Rodriguez learned early on.
Marriage with Cynthia Scurtis
His first wife was Cynthia Scurtis. Scurtis worked as a high school psychology teacher in Miami around the time that Rodriguez was gearing to make his mark in the Major Leagues, and the two hit it off there. The two began dating and eventually married, in November 2002.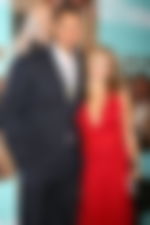 Split from Cynthia Scurtis
However, the pair filed for divorce in 2008, with Scurtis citing 'emotional abandonment' and 'marital misconduct' as reasons for their separation.
It was alleged at the time that A-Rod was having an inappropriate relationship with Madonna, which became a bone of contention between the pair.
Alex Rodriguez's daughters
They were both happily married for some time, even having 2 daughters together. In 2022, his two daughters are grown now and even regularly appear on their father's Instagram. A-Rod has stated that being a father is what he now enjoys most. Alex Rodriguez's daughters, Natasha, 16 and Ella, 13, are both co-parented by their now split parents.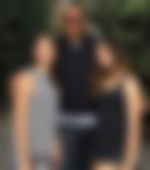 Subsequent relationships
Alex Rodriguez, after his split with Scurtis, was engaged dating in a string of high-profile actresses. With the list even going on to include stars Kate Hudson and Cameron Diaz.
Kate Hudson was spotted with the New York Yankees star celebrating his World Series win in 2009; although the pair were no longer together the next month.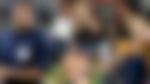 Rodriguez was then reported in a relationship with Charlie's Angels star Cameron Diaz in 2010 in a brief soiree that ended the next year.
A-Rod was reportedly even in a relationship with tech CEO and star, Anne Wojcicki, as his playing career wound down in New York and he began his post-retirement stint with commentating and sportscasting.
However, his most notable romance has come a bit more recently.
Alex Rodriguez and Jennifer Lopez
In 2017, Alex Rodriguez and Jennifer Lopez were spotted together and confirmed that they were dating that March. The whirlwind romance between Alex Rodriguez and J-Lo was to culminate in an Italian marriage in 2020.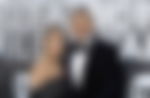 However, the pair announced their breakup to TMZ stating that they were 'working through some things'.
Jennifer Lopez and Alex Rodriguez called off their engagement in March 2021 amid reports of Alex Rodriguez cheating. Reportedly, Madison LeCroy and Alex Rodriguez were talking at the time too; sparking rumors across town.
Who is Alex Rodriguez dating now?
The superstar player seems to be taking a break from companionship, although there were reports that he was spotted with a companion on holiday in the winter of 2021.
The latest run-in, however, between the pair could have been at the 2022 Superbowl. Alex Rodriguez's run-in with Ben Affleck was the talk of the town as the Hollywood star is now dating Jennifer Lopez. However, there was no reported interaction between the two and the occasion passed without incident.
Net Worth
Reportedly, Alex Rodriguez's net worth in 2022, is around $350 Million. The former baseball player has made several forays into business and despite earning his majority from the game, his assets today stand from a varied list of ventures. This is considerably up from Alex Rodriguez's net worth in 2020 prior to the pandemic.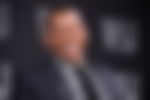 Alex earned $441 million in baseball salary alone. His $40 million from endorsements, though significant, pales in front of his contemporaries. Reportedly, this is down to his controversial image with performance-enhancing drugs over his career.
Other Investments
He has several investments in real estate too. With mansions in several locations, including Florida and California, Rodriguez is a solid investor. His A-Rod Corporation has purchased several properties across New York and has grown recently to include multiple verticals. These include Private Equity and Capital Venture amid other pursuits too. In large part, these have contributed to Alex Rodriguez's net worth in 2021.
The net worth of the former player is significant, especially when compared to the worth of Alex Rodriguez's rookie card which goes for some serious cash.
Awards and Achievements
Alex Rodriguez is a 14 time All-Star in Major League Baseball. Having turned out for 3 franchises over his career, Rodriguez's most notable achievement is undoubtably his 2009 World Series win with the Yankees.
But he was a serious individual performer, too. Rodriguez is a two-time Gold Glove winner and ten-time Silver Slugger.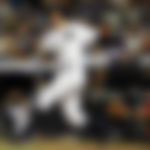 Perhaps Rodriguez's most unique stat is that he was voted League MVP on the Texas Rangers despite finishing dead last in the AL western division. He is one of only 2 players to boast this impressive statline.
While Alex Rodriguez's Hall Of Fame case is complicated, it is nevertheless one worth considering. He boasts some of the most impressive numbers in the history of the league.
League Leading Stats
Rodriguez amassed an impressive collection. He notched a .295 batting average while scoring over 600 home runs (696). He also boasts over 2,000 runs batted in (RBI), over 2,000 runs scored, and over 3,000 hits. All while also recording more than 300 stolen bases. This makes Alex Rodriguez the only player in MLB history to achieve all of those feats in just one career.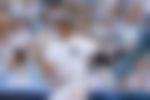 | | |
| --- | --- |
| Full Name | Alexander Emmanuel Rodriguez |
| Born | July 27, 1975 |
| Height | 6 ft. 3 in. |
| Weight | 230 lbs |
| Net Worth | $350 Million (2022) |
| College | NA |
| Education | Everglades Elementary; Westminster Christian School; Christopher Columbus High School |
| Bats | Right |
| Throws | Right |
| Professional Debut | July 8, 1994 |
| Teams | Seattle Mariners; Texas Rangers; New York Yankees. |
| Awards | 2009 World Series winner; 3x MVP; 14x All-Star; 2x Golden Glove; 10x Silver Slugger; 3x ML Player of The Year |
ADVERTISEMENT
Article continues below this ad
Alex Rodriguez's MLB Statistics - Click Here
A-Rod's Instagram: Click Here
ADVERTISEMENT
Article continues below this ad
Alex Rodriguez Twitter: Click Here
Alex 'A-Rod' Rodriguez 2022: Net worth, salary, and endorsements News Feed
---
---
---
---
---
---
---
---
---
---