Alexa Bliss

Alexa Bliss 2022: Net Worth, Salary, & Endorsements
Alexis Kauffman, better known as Alexa Bliss, is a WWE Superstar currently active on the Raw brand. She is one of the foremost faces of the women's division, with WWE viewing her as an indispensable asset.
Alexa has a story that can be inspiring for many people. She was a lifelong sportsperson and cheerleader growing up. However, it was the splendor of professional wrestling that attracted her.
She battled a life-threatening eating disorder, and it was competitive bodybuilding that helped her get back on her feet. Bliss was signed by NXT in 2013 and she made her televised debut in the same year. She was also a part of Triple H's WrestleMania entrance, showing the company's confidence in her.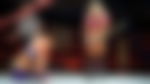 However, NXT is more of a sports brand than a sports entertainment brand. Bliss, on the other hand, was still learning the ropes. That didn't discount the fact that she was a great entertainer and looked set for the big leagues.
That is why she was booked as a valet for the tag team of Blake and Murphy. As NXT invested more in people they saw as good athletes at the time, Bliss wasn't able to win the NXT Women's Championship. In her defense, the division was dominated by splendid performers like Sasha Banks, Bayley, and Charlotte Flair.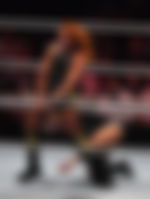 Her main roster debut would change everything. She was brought up to the SmackDown brand in 2016. It was immediately obvious that Vince McMahon had a lot more confidence in her than Triple H did.
Bliss would become the second Smackdown Women's Champion after defeating Becky Lynch at TLC. Following this, she would have a dominant reign with the title and would even defend her title at WrestleMania. After a dominant showing on Smackdown, Bliss had an equally good time on Monday Night Raw.
She feuded with and defeated stars like Sasha Banks, Bayley, and Charlotte Flair. Bliss also had a stint in the newly formed women's tag team division. Her pairing with Nikki Cross was well received.
Alexa then began taking on a more sinister side. Her attraction to "The Fiend" Bray Wyatt saw her leave her friend Nikki Cross and ultimately betray her for a new partner in the Firefly Fun House.
https://youtu.be/F_yTNW1rl-s
Alexa Bliss worked as Bray Wyatt's evil accomplice and stood by his side as unusual turned into insane.
This started a deranged/supernatural gimmick where Bliss introduced the world to her ?possessed? doll - Lilly.
However, WWE shockingly fired Bray Wyatt in 2021, and Bliss somewhat suffered the backlash from the fans because the fans thought that Bliss is using Bray?s gimmick and he was no more with the company.
However, the two-time Raw Women?s Champion never let it affect her and she delivered classic matches/segments against the rest of the locker room.
Eventually, Bliss got in a feud against Charlotte Flair and challenged ?The Queen? for her Raw Women?s Championship. The two athletes met at the Extreme Rules PPV where Flair beat Bliss and also ripped apart Bliss? ?possessed? doll - Lilly.
Seeing this, Bliss maniacally cried and held on to the ruined body of Lilly. After this match, Bliss took a hiatus from wrestling because reportedly she had to take some time off because of medical surgery.?
After months, Bliss made her comeback to WWE when she appeared on Monday Night Raw. Currently, she is still out of any in-ring action. Instead, the former champion is found in backstage ?Counselling Session? where a therapist is clearing Bliss? mind from all the maniacal thoughts.
Alexa Bliss 2022 Achievements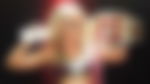 Alexa Bliss' track record is pretty impressive. She is a five-time Women's Champion in WWE, having won the SmackDown Women's Championship three times, and the Raw Women's Championship two times. She is also a two-time women's tag team champion.
https://youtu.be/oreHgJwDPJo
In what turned out to be a historic moment, Alexa Bliss wrestled in the first women's match in Abu Dhabi against Sasha Banks.
Alexa Bliss Net Worth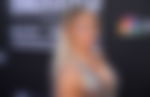 Alexa Bliss has a 2022 net worth of $2.3 million. She earns an annual salary of $300, 000 through her WWE contract.
She has also been a part of the WWE 2k series games leading to more income.
Alexa Bliss Charities and Foundations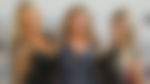 Alexa Bliss supports all WWE-sponsored charities. This includes Make-A-Wish, Susan G. Komen, and Connor's Cure.?She is also helping alleviate the impacts of the coronavirus on the lives of people.
How to Contact Alexa Bliss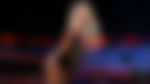 Here are Alexa Bliss' social media handles -
Instagram -?@alexa_bliss_wwe_
Twitter -?@AlexaBliss_WWE
| | |
| --- | --- |
| Real Name | Alexis Kaufman |
| Born | August 9, 1991 (age 30) |
| Height | 5?ft 1?in (155?cm) |
| Weight | 102?lb (46?kg) |
| Parents | Angela Kaufman, Bob Kaufman |
| Nationality | American |
| Address | World Wrestling Entertainment, 1241 East Main Street, Stamford, CT 06902 US |
| Marital Status | Engaged (Ryan Cabrera) |
| Ring name(s) | Alexa Bliss |
| Trained By | Mike Quackenbush, WWE Performance Center |
| Debut | 20-Sep-13 |
| Net Worth | $2.3 Million |