Amanda Nunes
Amanda Nunes: Net Worth 2023, Career Earnings and UFC Record
Amanda Nunes has been a pioneering figure in WMMA. With high-level accolades that very few have achieved in MMA, she is a looming figure in the UFC because of her dominant wins.
What is Amanda Nunes' net worth 2023?
ADVERTISEMENT
Article continues below this ad
According to Wealthy Gorilla, Amanda Nunes has amassed a net worth of $4 million, solidifying her status as a successful and financially prosperous athlete in the world of MMA.
Amanda Nunes' early life 
Amanda Lourenço Nunes, born and raised in Pojuca, Brazil, overcame obstacles in her upbringing to become a successful mixed martial artist. Despite her challenging background, Nunes thrived in the world of combat sports. With her mother, Ivete, working tirelessly to provide for the family, Nunes sought solace in sports to unleash her energy. Initially aspiring to be a professional soccer player, her studies took priority at her mother's insistence, and she had to let go of her football dreams. However, growing up surrounded by fighting influences, such as her uncle's Vale Tudo career and her mother's boxing experience [she even supported her uncle as his cornerwoman], Nunes developed a passion for martial arts.
Inspired by her family's involvement in combat sports, Nunes embarked on her training journey. She started with capoeira and karate, but her hunger for more led her to Brazilian jiu-jitsu and boxing at the age of 16. Nunes quickly emerged as a dominant force, overpowering her training partners and opponents with ease. At 17, she made a pivotal decision and moved to Salvador to train at the renowned Edson Carvalho Academy, where she delved into judo as well. Initially living with her sister, Nunes eventually relocated closer to the gym, immersing herself in the fighter's lifestyle. Her dedication earned her the nickname 'Leoa'[Translation: 'Lioness'], a fitting tribute to her fierce determination and the academy's lion emblem.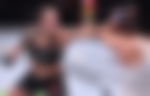 Nunes fully embraced the demanding life of a fighter, even going so far as to reside at the gym and assist her coach with cleaning before the crack of dawn jiu-jitsu classes. This immersive experience brought her immense satisfaction, as she relished the opportunity for personal growth and the proximity to the beach. Nunes's skills and dedication shone through in Brazilian jiu-jitsu competitions, where she claimed prestigious gold medals at renowned events like the Pan American Jiu-Jitsu Championship and the World Jiu-Jitsu Championship.
In 2007, Nunes decided to expand her skill set by venturing into the world of mixed martial arts at Edson Carvalho's gym. Seeking further growth, she eventually made her way to the United States, where she trained at esteemed locations such as AMA Fight Club in New Jersey and MMA Masters in Miami.
Amanda Nunes' career 
'The Lioness' Amanda Nunes has left her opponents in awe and her fans roaring with excitement throughout her MMA career. With a record of 27 professional fights, Nunes has established herself as one of the most dominant and accomplished fighters in women's mixed martial arts. Nunes made her debut at Prime MMA Championship 2 on March 8, 2008, but faced defeat in the first round against Ana Maria, succumbing to an armbar submission. However, she didn't let this setback define her journey.
In her Strikeforce debut at Strikeforce Challengers: Woodley vs. Saffiedine on January 7, 2011, Nunes achieved a swift victory over Julia Budd, knocking her out in just 14 seconds. It was a lightning-fast triumph that set the tone for Nunes' future successes. Nunes faced setbacks along the way, like the cancellation of her scheduled fight with Julie Kedzie at Strikeforce: Overeem vs. Werdum due to a foot injury. Nevertheless, she remained determined to showcase her skills.
At Strikeforce: Barnett vs. Kharitonov on September 10, 2011, Nunes faced Alexis Davis. Despite her valiant efforts, Nunes lost the fight via TKO in the second round after fading in the later rounds. It was a tough pill to swallow, but Nunes wouldn't let it keep her down.
Moving on to Invicta FC, Nunes encountered various changes in her scheduled opponents. Eventually, she faced Raquel Pa'aluhi at Invicta FC 2: Baszler vs. McMann, securing a victory via technical submission with a rear-naked choke in the first round. However, she faced defeat in her bout against Sarah D'Alelio at Invicta FC 4: Esparza vs. Hyatt, losing via unanimous decision.
Nunes then made her Octagon debut at UFC 163 on August 3, 2013, against Sheila Gaff. She wasted no time in displaying her skills, winning the fight via TKO in the first round. Nunes continued her success with a first-round TKO victory over Germaine de Randamie at UFC Fight Night 31. Throughout her UFC career, Nunes achieved notable victories over legendary fighters like Ronda Rousey, Miesha Tate, Holly Holm, and Cris Cyborg. She became the first openly gay UFC champion, breaking barriers and inspiring others with her accomplishments.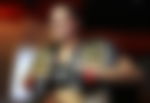 Nunes held simultaneous championship belts in different weight divisions after defeating Cris Cyborg for the UFC Women's Featherweight Championship at UFC 232. It was a historic triumph that solidified her status as a legend in the sport. While Nunes faced a loss to Julianna Peña at UFC 269, where she lost her bantamweight title, she reclaimed it in their rematch at UFC 277. As the saying goes, 'What doesn't kill you makes you stronger,' and Nunes exemplifies this by bouncing back from defeats.
A trilogy bout between Nunes and Peña was scheduled for UFC 289, but Peña withdrew due to broken ribs. However, Irene Aldana stepped in as a replacement, showcasing Nunes' ability to adapt and face new challenges.
Amanda Nunes' career earnings 
According to Sportslens, throughout her MMA journey, Nunes has amassed millions, especially after winning her first UFC title. In her much-anticipated rematch with Julianna Peña, she is said to have earned approximately $450,000. Notable earnings include around $442,000 from their initial bout, $440,000 for her dominant win over Cris Cyborg, and an impressive $490,000 for each of her fights against Germaine de Randamie, Felicia Spencer, and Megan Anderson.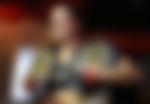 What Do the Bantamweight Champion Amanda Nunes' Tattoos Mean?
As a result, Nunes' career earnings are estimated to reach about $4.6 million, a testament to her skill and ability to capitalize on opportunities.
Amanda Nunes' UFC record 
Amanda Nunes currently holds a UFC record of 22 wins, 5 losses, and 0 draws[as of June 2023]. Her impressive run included a remarkable 12-fight winning streak until she faced Julianna Pena and suffered a defeat. However, she embraced the setback and sought redemption by facing Pena again in a rematch.
Amanda Nunes' relationships 
Amanda Nunes, the renowned Brazilian mixed martial artist, discovered a deep connection and unwavering support in her relationship with Nina Nunes, [formerly, Nina Ansaroff], a former UFC fighter in the women's strawweight division. Fate brought them together at the same gym, where they quickly became inseparable best friends, forging a bond that would strengthen over time.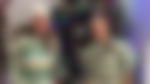 Amanda Nunes and Nina Nunes: A Look at the Most Distinguished Power Couple of the UFC
Beyond being partners in life, they formed an indomitable duo outside the confines of the Octagon. Nina stood steadfastly by Amanda's side as she rose to become a two-division champion, offering unwavering support. Their connection deepened, and they fearlessly embraced their lesbian relationship, becoming pioneers as the first openly lesbian couple in the history of the UFC.
 

View this post on Instagram

 
In 2018, they took their commitment to the next level, sealing their love with an engagement. The following year, in 2019, Amanda and Nina exchanged vows, officially solidifying their status as life partners. Their love flourished even more when they welcomed their first child into the world in 2020, a beautiful baby girl named Raegan Ann Nunes. Reports suggest that Amanda Nunes utilized in vitro fertilization with a sperm donor to conceive their first child. Embracing parenthood with overwhelming joy and affection, the couple cherished the new chapter in their lives.
In a recent Instagram post, they made an exciting announcement. Nina Nunes is currently expecting again, and they eagerly await the arrival of their second baby girl, who will be named Hazel Ann Nunes.
Amanda Nunes' biggest UFC payday 
Amanda Nunes recently experienced her biggest payday in her last fight against Julianna Pena, as reported by InsideSport. In this highly anticipated bout, Nunes earned a substantial base salary of $400,000, along with an additional sponsorship bonus worth $50,000. Moreover, considering the potential pay-per-view payouts, it is estimated that 'The Lioness' would pocket anywhere between $700,000 to $900,000, making it a significant milestone in her career.
ADVERTISEMENT
Article continues below this ad
Amanda Nunes' endorsements
Nunes has huge endorsement deals with TEN spring water and Reebok.
| | |
| --- | --- |
| Nickname | The Lioness |
| Age | 32 |
| Born | 5-30-88 |
| Country | Brazil |
| Gym | AMA Fight Club, American Top Team |
| Height | 5' 8" |
| Weight/Division | 135/145 lbs (bantamweight/featherweight) |
| Reach  | 69" |
| MMA Record | 20-4-0,0NC |
| Active Win Streak  | 11 |
| Wins by Stoppages | 16 (13 KO/TKOs, 3 Submissions) |
| Net Worth | $4 Million |
| Endorsements  | TEN spring water and Reebok |
| Partner | Nina Ansaroff |
| Marital Status | Married  |
| Kids | Raegan Ann Nunes |
ADVERTISEMENT
Article continues below this ad
How to contact Amanda Nunes?