Among Us
Among Us 2021: Mods, Gameplay, Updates, System Requirements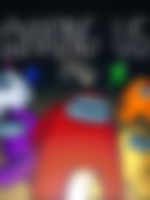 Among Us is an online multiplayer social deduction game developed and published by InnerSloth. The game takes place in a space-themed setting. Players either assume the role of Crewmates or Impostors. While most of them are Crewmates, only a predetermined number are Impostors.
Among Us Development & Release
The developers initially intended to release Among Us as a mobile-only local multiplayer game featuring a single map. The game underwent a release on June 15, 2018.  With a simultaneous player count of 30-50 players shortly after release, the game didn't have a massively successful launch.
Although the numbers seemed insignificant, the player base was vocal. The development team didn't give up and continued working on it. They added online multiplayer, new tasks, and customization options. Later on November 16, 2018, InnerSloth launch Among Us on Steam.
Eventually, the game received a second map and then a third, which initially required additional payment. However, in June 2020, the maps were made accessible for free. The map packs are still available for purchase as DLC on all platforms, but those provide access to the skin bundles instead of the maps.
The team kept putting out regular updates for what game, which ultimately resulted in snowballing the game's player base, contributing to a steady increase in player count.
Rise to popularity
Despite releasing in 2018, it was not until mid-2020 when Among Us first witnessed a surge of popularity. This was because of the content creators and streamers who began playing the game on their live streaming platforms.
Since July 2020, numerous prominent Twitch streamers and YouTubers, including Sodapoppin, xQc, Pokimane, Shroud, Ninja, PewDiePie, and many others, gradually began spending a lot of time streaming the game. Among Us also provided an avenue for socialization amidst the strict social distancing orders imposed during the COVID-19 pandemic.
The game's popularity continued to skyrocket in the following months. In September 2020, the game exceeded 100 million downloads, with the player count spiraling to 1.5 million concurrent players. Furthermore, in late September, this number peaked at 3.8 million players, which ended up overloading the game's servers.
The game's popularity has inspired many fan arts and hilarious internet memes. In response to the game's popularity, the studio announced a sequel dubbed Among Us 2 in August 2020. However, in September, the team ruled out the sequel due to the popularity the original game had amassed. Instead, they shifted their focus to improving the original game and add more content to it.
Among Us Gameplay
The multiplayer game supports 4-10 players, who can play online or via local WiFi, as they prepare their spaceship for departure. However, one must always keep their guard high as one or more random players amongst the Crew are Impostors bent on killing everyone and sabotaging the spaceship.
Originally created as a party game, it's recommended to play this game with friends at a LAN party or online using voice chat. The game also facilitates cross-platform play between Android, iOS, and PC.
Players have customization options like picking a color and hat for their avatar. Other options for game settings include adding more impostors, tasks, and much more. The game also features rich Discord integration for comms, as well as an in-game text chat.
Crewmates' objective is to fill up the group taskbar or discover the Impostor. Crewmates can win by completing tasks to prepare the ship or ejecting all Impostors. To undo the Impostor's sabotages, one has to react quickly.
Checking the Admin map and Security cameras are effective ways to keep tabs on other Crewmates. Report any dead bodies immediately to start a discussion of who the suspected Impostor is. Besides that, Call emergency meetings to discuss suspicious behavior—finally, vote to eject suspected Impostors.
Impostors aim to kill off the entire crew. They will kill crewmates and frame innocent bystanders for their deeds. Impostors can pretend to run tasks to blend in with the crewmates. Moreover, sneaking through the vents is a quick way to navigate the spaceship.
Using sabotages is an effective way to create chaos and divide the crew. Last but not least, Impostors can trap and kill victims in private behind closed doors.
Among Us System Requirements
OS: Windows 7 SP1+


Processor: SSE2 instruction set support


Memory: 1 GB RAM


DirectX: Version 10


Storage: 250 MB available space