Amouranth
Amouranth 2022: Twitch Career, Earnings, and Net Worth
Kaitlyn Michelle Siragusa, better known as Amouranth to millions, is a well-established Twitch streamer. From Just Chatting streams to revamping the hot tub stream meta, she has become a pivotal contributor to the streaming community. However, she was not a streamer at first.
Amouranth: Who is the ASMR Queen?
Born in Houston, Texas, on 2 December 1993, Amouranth is an only child. Moreover, she had grasped an interest in cosplaying, which developed into a hobby. In 2015, she took Fashion Design & Theatrical Costume Design in college. Notably, she was further recommended by her professors to the Houston Grand Opera and Houston Ballet for the role of a costume designer. Moreover, she also admitted that she wanted to do costume designing in movies. Nevertheless, the ASMR queen had a destined road to where she stands presently.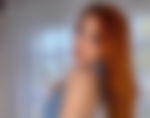 As she progressed, she entered Twitch as she was invited by the platform itself. Twitch is a well-known streaming platform that hosts uncountable streamers from all across the world. Chiefly, Amouranth stands as a well-known face in the community.
During her early years, she was frequently seen streaming about her costume designing and cosplays. As the years went by ventured into IRL Vlogs, and YouTube skits. Though it were just stepping stones, her video "Wendy's Trolls McDonald's and Burger King" became extremely viral in 2017. And then 2018 arrived.
In 2018, Amouranth took the streaming level to a whole new level. What could be understood as unintentional, Amouranth envisaged the future of the streams. Introducing herself to the ASMR streams, she gathered a huge fandom from the genre. Moreover, it was at this time that her skyrocketing journey on the popularity charts started effectively.
Notably, she was also frequently seen holding streams recognized as 'Hot-Tub streams.' Furthermore, though it cannot be proven, the community upheld her as the trendsetter of the present-day meta. Throughout the years, she built a whole empire on the streaming platform. Thus, becoming one of the most popular streamers on Twitch, Onlyfans, YouTube, and Patreon. 
Notably, in 2022, Amouranth was given a prestigious award for her ever-popular ASMR streams. During The Streamer Awards 2022, Amouranth was crowned as the Best ASMR Streamer. Thus, converging all her hard work and hours-long streams to a prestigious title.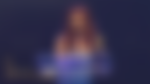 As of November 2022, she has over six million followers on Twitch. Moreover, as of November 2022, she has over 930K YouTube subscribers on her main channel. And the only future can tell how many achievements can the ASMR queen gather for herself.
Net Worth of Amouranth in 2022: How Much Does She Earn?
Carrying such popularity as Amouranth in the community, the question of net worth does arise. However, since the finances are usually kept behind the curtain, some estimations do reflect a net worth.
As calculated by the organization Streamerfacts, it was estimated that Amouranth makes at least $45,752 USD per month from subscribers on Twitch. Furthermore, it was estimated her earnings through advertisements on Twitch to be $25,000 USD per month. Also, this is excluding the subjective nature of donations given by viewers during the streamers.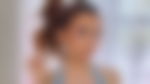 Moving on to Onlyfans, the ASMR queen had once given a preview of the earnings she gets from Onlyfans. In a tweet from July 2022, Amouranth attached a photo that showed the following earnings:
March 2022: $1,418,627 USD




April 2022: $1,570,836 USD




May 2022: $1,568,752 USD




June 2022: $1,598,110 USD
Chiefly, the tweet displayed her net income on Onlyfans to be $27 million dollars.
Now, such statistics clearly depict that Amouranth surely has created a massive net worth for herself. As reported by the organization GiveMeSport, Amourath's net worth is estimated to be between $20-25 million.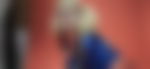 Surprisingly, this seems to not be the saturation point for the ASMR queen. As she has voiced her plans to enter the $100 million club by the time she reaches 40. Hence, only the future shall unfold when Amouranth reaches the $100 million goal.
Amouranth's Content Is Different From Other Twitch Streamers
For starters, inevitable is the fact that Amouranth's stream genre differentiates her from other Twitch streamers. Moreover, revamping the Twitch platform with ASMR and Hot-Tub streams is one tiresome task. However, the ASMR queen seems to flourishingly prevail on the platform.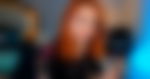 Interestingly, her hot-tub streams are not the ones where the streamer sits idle and keeps responding to the chats. To keep the entertainment and engagement quotient high, she tries to mix the streams with games. Minecraft, Mario Kart, Pokemon, and many others can be seen played by Amouranth during her hot-tub streams.
Moreover, she also invites other streamers to do a collaborative stream. Also, she explores the genre of IRL streaming where she goes to restaurants and engages with the chat while having meals. Interestingly, she has also been seen adopting the genre of sleeping stream. Wherein, well she just sleeps. 
Nevertheless, to entertain a diverse audience, she also keeps a varied account of YouTube channels. Apart from her main channel, Amouranth has the following set of YouTube channels:
Amouranth ASMR




Also Amouranth




Amouranth Daily Clips
Apart from streaming, the ASMR queen has also been seen painting canvases with Pokemon characters. Which clearly hints at her hidden talent for painting. Moreover, she also once released her own music video by name of "Down Bad." And as the video has crossed a million views, she might be aiming to release a rap album.
Amouranth's Business Ventures
The business ventures of Amouranth are as exciting as her streams. Starting with the purchase of a $10 billion gas station, Amouranth surprised the world with this decision. In a series of tweets, she explained her conscience behind doing so.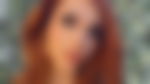 Last year, on her birthday, Amouranth had gifted herself a million dollar worth of Visa Stocks. But this was just the beginning of her $100 million+ investment portfolio. To give a view, here is a list of all her ventures in the year 2022:
Another inflatable pool company ($7M investment) on January 10




Charter Communications ($CHTR) ($263K investment) on January 18




Plastic ball company on February 10




Adding more stake into Google ($2M investment) on February 23




Netflix ($332K investment) on March 14




Activision ($2M investment) on March 28




S&P Global ($338K investment) on May 6




Amazon ($1.08M investment) on May 11




More Google stock ($6.3M total investment) on May 19




$1,300,000 in shares of $GOOGL on  September 9
Thus, one can safely absorb the fact that the ASMR queen is in no mood to stop investing for better future returns. Thus, it would be exciting to see where and how she invests her financial earnings.
Is Amouranth married? What is her personal life?
Understandably, personal life streamers are often kept away from the streaming cameras. Whatever the reason, an influencer's personal life is inevitably kept close to a secret. However, the world came at a pause when Amouranth made a surprise revelation about her marriage.
In October, Amouranth went on the stream to voice out the unhealthy relationship between her and her husband. Following the revelation, fans came together to support her in the hardest time. Moreover, she declared that she will be seeking legal counsel to sort things out in an orderly fashion.
Notably, in November, she was spotted streaming with the title, "FIRST DATE IRL WITH A GIGACHAD." Though it could be taken as a way of hinting at her looking forward to a relationship, nothing has been voiced by the streamer herself. Thus, until she admits any such revelations, she seems to be solo hustling her life.
Details of Amouranth