Andre Iguodala
Andre Iguodala 2021: Net worth, Salary, and Endorsements
Andre Iguodala is a six-foot-six small forward who plays for Miami Heat in the NBA. He was born on January 28, 1984, to Linda and Leonard Shanklin in Springfield, Illinois. Iguodala is a three-time NBA champion who was named Finals MVP in 2015. 
As a kid, Iguodala attended Lanphier High-School in his hometown. He grew up rooting for Michael Jordan and the Chicago Bulls and averaged 23.5 points, 7.8 rebounds, and 4.1 assists as a senior. 
Iguodala was a highly-ranked prospect who then committed to the University of Arizona upon graduation. He attended two years there and gained a massive reputation owing to his athletic abilities on the court.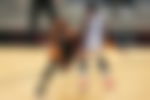 Iguodala averaged 9.6 points, 6.6 rebounds, and 3.4 assists in his college career and chose to forego remaining years after his second season with the team. He signed with agent Rob Pelinka and declared eligibility for the NBA draft in 2004.
Andre Iguodala NBA Career
Iguodala was a highly ranked prospect in the 2004 class and went as the 9th overall pick in the draft. He was signed by the Philadelphia 76ers where he spent the first eight years of his NBA career. He started all 82 games as a rookie and shot 49.3% from the field to cement his place in the team. 
Iguodala evolved into a massive contributor for the Sixers as years passed by. His knack for triple-doubles made him a talent to reckon with. He posted a career-high 18.8 PPG during the 2008-09 season and finish second behind LeBron James in triple-doubles made during the 2010-11 season. 
A string of impressive displays earned Iguodala earned him his first All-Star selection in 2012. However, the Sixers then included Iguodala in a vast trade deal that sent him to the Denver Nuggets the same year. 
Iguodala then moved to the Golden State Warriors after an unsettling year in Denver. He remained a starter with the Warriors, but Steve Kerr made him a sixth man starting from the 2014-15 season, which came as a surprise. 
However, the Warriors found glory with their game plan and won three championships between 2015 and 2018. Iguodala was an integral part of the roster in all three years and he was also named Finals MVP in 2015.
The Warriors then traded him to the Memphis Grizzlies in 2019 and the franchise then later sent him to the Miami Heat in early 2020. Iguodala's experience proved to be vital in the Heat's playoff run where they reached all the way till the NBA Finals. 
Andre Iguodala Finals MVP 2015
Andre Iguodala won the NBA Finals MVP award in 2015 in what went down as a unique record. He became the first player to win the award without starting a single game during the regular season. The Warriors played LeBron James' Cleveland Cavaliers in the Finals, and Iguodala was tasked with guarding the Cavs' best player.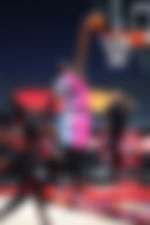 His defensive shielding kept LeBron from firing big which helped the Warriors big-time. Furthermore, Iguodala averaged 16.3 points, 5.8 rebounds, and 4.0 assists which proved to be vital towards his team's success. 
He played the third-most minutes for the Warriors behind Steph Curry and Klay Thompson. He also ranked second in total rebounds during the series. 
Major Achievements 
3× NBA champion (2015, 2017, 2018)




NBA Finals MVP (2015)




NBA All-Star (2012)




NBA All-Defensive First Team (2014)




NBA All-Defensive Second Team (2011)




NBA All-Rookie First Team (2005)




First-team All-Pac-10 (2004)




Second-team Parade All-American (2002)
Andre Iguodala NBA Stats
Iguodala is one of the most experienced players in the league right now. He's been competing since 2004 and currently in the 2020-21 season, Iguodala is averaging 4.8 points, 3.9 rebounds, and 2.7 assists per game.
Andre Iguodala Current Contract
Iguodala signed a two-year contract extension worth $30 million with the Heat back in February 2020. The second-year however is a club option that will ultimately be decided when the due time comes. 
Andre Iguodala 2021 Net Worth and Endorsements 
Andre Iguodala has earned millions worth of salary so far in his career. His total estimate till the 2019/20 season stands at a whopping $169,074,259, according to HoopsHype. Furthermore, Celebrity Net Worth and ClutchPoints estimate his Net Worth at $50 million. 
Iguodala is also an active tech investor and earns his fortunes from this field as well. He also has an endorsement deal running with Nike. 
Andre Iguodala NBA Sneaker Contract
Andre Iguodala has been donning Nike sneakers for several years. He revealed that he wears a pair for at least five games before sporting new ones. He is given two shoe options each per season with three-colorways for each option by Nike. 
Iguodala recently donned the 'Nike Kobe 5 Protro' in honor of Kobe Bryant and has worn several signature editions in the past. 
| | |
| --- | --- |
| Age | 30 |
| Marital Status | Yes (Christina Gutierrez) |
| Children | 2 |
| NBA Championship Rings | 3 (2015, 2017, 2018) |
| Nationality | American |
| Height | 6 ft 6 in (1.98 m) |
| Weight | 215 lb (98 kg) |
| Wingspan | 6'9" (2.11 m) |
How to contact Andre Iguodala
Andre Iguodala Instagram: andre
Andre Iguodala Twitter: @andre