Andrew Luck
Andrew Luck 2022: Net Worth, Salary & Endorsements
Andrew Luck was born on September 12th, 1989. His father, a former NFL quarterback, Oliver Luck, played a handful of games for the Houston Oilers across 4 seasons. 
Andrew Luck, however, featured as one of the top NFL quarterbacks for a large part of the 2010s. Initially, he earned plaudits as a college quarterback with the Stanford Cardinal and had a buzz around him ahead of the 2011 NFL Draft.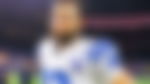 However, the Cardinal quarterback elected to complete his education and declared for the 2012 NFL Draft, where became the No.1 draft pick. Immediately upon signing with the AFC franchise, Indianapolis Colts, Luck had huge shoes to fill. This is because he replaced the 14-season veteran in Peyton Manning. 
Whilst not achieving Super Bowl glory akin to his predecessor, he gave fans glimpses of his stellar abilities before injuries plagued his career. Despite this, the Indianapolis Colts quarterback persevered to return to his best in the Number 12 jersey. Luck had a final season much like his initial years and announced retirement on a high. 
Andrew Luck Stats
As per NFL.com, Andrew Luck played 86 games across 7 NFL seasons as the Indianapolis Colts quarterback. He completed 2000 passes out of 3290 attempts for a completion percentage of 60.7. Furthermore, he passed for 23,671 yards and registered 171 touchdowns. As a rusher, the Indianapolis Colts quarterback gained 1,590 yards and had 14 touchdowns.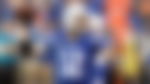 As per Pro-Football-Reference, Andrew Luck played 8 playoff games. He completed 185 passes out of 328 attempts for a completion percentage of 56.4. Furthermore, he passed for 2254 yards and registered 12 touchdowns. Whilst rushing, the Indianapolis Colts quarterback gained 188 yards and has no touchdowns. 
Additionally, Andrew Luck has been named to 4 Pro-Bowls (2012-14, 2018) Also, received the NFL Comeback Player of the Year for the 2018 NFL season. Besides this, the former Indianapolis Colts quarterback led the NFL in passing touchdowns for the 2014 NFL season.
Andrew Luck 2022 Net Worth
As per Celebrity Net Worth, the former Indianapolis Colts quarterback Andrew Luck has a net worth of $40 million. At the peak of his career, he earned an annual salary of $24 million. According to Spotrac, when Luck retired, he was on a monstrous 5-year contract worth $123 million, which he signed in 2016.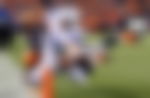 The 2016 extension included a $32 million signing bonus. This made Andrew Luck the highest-paid player in the NFL based on an average salary. Moreover, he earned just over $97 million in salary alone during his career.
Andrew Luck Records
The famed career Colts QB is a 4-time Pro Bowl winner (2012-2014, 2018). His final season in 2018 earned him the 'Comeback Player of the Year' award. Additionally, his best career season came in 2014, where he won the NFL passing touchdowns leader.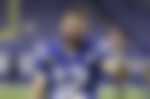 His career before the NFL saw him clinch several awards including a 2-time First-team All Pac-12, 2-time First-team All-American, and 2-time Pac-12 Offensive Player of the year (2010, 2011). Other notable achievements include Maxwell Award, Johnny Unitas Golden Arm Award, and Walter Camp Award (2011).
Andrew Luck Foundation and Charity
The former Indianapolis Colts quarterback does not have any foundation of his own; however, he has worked with the community very closely. In honor of the impact of his charitable activities, Indianapolis Mayor Joe Hogsett declared September 3rd as "Andrew Luck Day."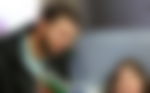 Andrew Luck has worked closely in collaboration with Riley Children's Health in Indianapolis. The ex-Indianapolis Colts quarterback picked Riley Children's and the 'Be The Hope' campaign as his causes for the NFL 'My Cause My Cleats' campaign.
Furthermore, he served as 'The Gift of Hope Happens Here' campaign's 'Giving Ambassador'.  The campaign is a year-ending program to support children at Riley Children's Health.
In addition to this, Luck visits the hospital to sing Christmas carols. What's more, the former Indianapolis Colts quarterback began the 'Andrew Luck Book Club' in order to encourage individuals to read as well as share his love for reading.
Andrew Luck Endorsements
Currently, the quarterback earns an annual salary of $9 million. As per Forbes, the former Indianapolis Colts quarterback has endorsed Nike, TD Ameritrade, BodyArmor, Panini, and DirecTV. Furthermore, based on a FOX Business article, Luck holds an equity stake with sports-drink company BodyArmor. 
Andrew Luck Retirement
Luck called time on his career ahead of the 2019 NFL season. As a part of his retirement speech, the former quarterback revealed his decision. Additionally, he highlighted his tough time with injuries and the recovery process.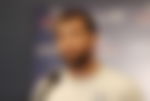 In the 2015 and 2017 NFL seasons, the quarterback missed a combined total of 24/32 games for the Indianapolis Colts. However, he returned to reclaim the starting quarterback role in each subsequent season. At the time of his retirement, the former Indianapolis quarterback was aged just 29.
How to contact Andrew Luck?
The former Indianapolis Colts quarterback does not have an official account on social media.
Instagram- N/A
Twitter- N/A
Born
September 12, 1989

 (age 32)

Weight
240 lbs (109 kg)
Height
6ft 4 in (1.93 m)
Girlfriend
Nicole Pechanec
Kids
1
Position
Quarterback
NFL Draft
2012 / Round: 1 / Pick: 1
Endorsements
Nike, DirecTV, BodyArmor, Panini, and TD Ameritrade
Agent
Will Wilson
NFL Career
Indianapolis Colts (2011-2018)
Super Bowl
0
Major Achievements
4x Pro Bowl (2012-2014, 2018)

NFL Comeback Player of the Year (2018)

NFL passing touchdowns leader (2014)

2x Heisman Trophy finalist

Maxwell Award (2011)

Johnny Unitas Golden Arm Award (2011)

Retirement
August 24, 2019