Andrew Tate
Andrew Tate 2023: Net Worth, Lifestyle, and Controversies
Andrew Tate is a controversial British-American kickboxer and internet personality. He is well known for his unhinged views. In fact, his successful kickboxing career aside, it can be said that Tate has gained notoriety and fame (or infamy) for sharing his controversial views in interviews and on social media. Tate is also a commentator and part-owner of Real Xtreme Fighting, which is the largest MMA promotion in Romania.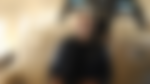 ADVERTISEMENT
Article continues below this ad
Andrew Tate: Early Life
Tate was born Emory Andrew Tate III on December 1, 1986, in Washington DC, USA. Notably, he is the son of the late American international master of chess, Emory Andrew Tate Jr.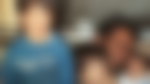 Tate has a brother, Tristan Tate, and a sister named Janine Tate. Moreover, he is of African-American and English-Scottish descent.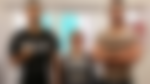 He moved back to the UK with his mother at the age of 10 and spent the rest of his childhood there. However, there is not much information available about his mother. Growing up, Tate had a job moving 80-pound boxes of frozen fish to nearby markets at 5 AM.
Andrew Tate: Record
Tate started his professional kickboxing career in 2009. He scored noteworthy victories against super-cruiserweight champions Ollie Green and Mo Karbo as a part of the International Sport Karate Association. Tate later challenged Paul Randall for the vacant ISKA English Kickboxing Light-cruiserweight title. He won the bout by stoppage in the fifth round. Moreover, in victory, he also secured the first belt of his career.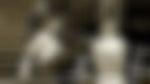 He later won his second belt by winning the ISKA World Full-Contact light cruiserweight championship in 2013. In fact, in the bout that took place in Châteaurenard, France, he also avenged his loss to Vincent Petitjean in 2011. He has also had several notable victories in the sport.
Moreover, he also has a decent boxing record of 4-3-0 with 3 knockouts.
Additionally, he also has a victory in MMA. He secured his only victory in the sport at the UWC - Ultimate Warrior Challenge 13, where he defeated Shane Kavanagh.
Andrew Tate: Net Worth 2023
In a deleted tweet from December 2, 2023, Andrew Tate revealed he is worth around $710 million.
The social media mogul earns over $2 million every year. Moreover, Tate also claimed he made his first million at 27 and had made $100 million by the time he turned 31.
How did Andrew Tate get rich?
Tate has also stated that the sport of kickboxing did not make him rich, even though he was a fairly successful kickboxer. In fact, a majority of his income comes from the multiple businesses he owns.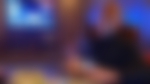 Tate owns a few casinos with his brother in Romania. He also ran a course called 'Hustlers University' where he hoped to teach students how to make money. More than 108,000 students enrolled themselves in the course. After his cancelation, Tate rebranded Hustlers University to 'The Real World.'
Tate also makes money from his social media endorsements. He also owned a Webcam ring which he ran with his 'girlfriends,' which followed an adult entertainment model.
Andrew Tate: Cars
It is also worth noting that Tate is an automobile enthusiast and a supercar aficionado. His car collection is said to be worth almost a whopping $6 million. During his beef with Greta Thunberg he also revealed that he had 33 cars.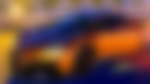 The most expensive ride in his collection is a super rare Bugatti Chiron Pur Sport. It is said to have cost an insane $4 million. His collection also includes cars like Aston Martin DBS Superleggera and Lamborghini Huracan Spyder.
Andrew Tate: Height and Weight
Tate is an imposing figure and stands at the height of 6 feet 1 inch or 185 cm. Moreover, he also reportedly weighs 89 kg or 198 lbs.
Andrew Tate: Big Brother
Tate was a housemate on Big Brother 17 (UK). He was even nominated to move to the Main House as a part of a task. However, his time on the show was short-lived. He was evicted during the second week after a controversial video of him with a woman was leaked.
Andrew Tate: Controversies
Tate was involved in multiple controversies which earned him widespread fame and infamy in equal amounts.
He became notorious for his vile remarks in support of former film producer Harvey Weinstein in the midst of his s*xual abuse scandal. Moreover, his comments about women who accused Weinstein sparked widespread outrage.
Tate is also known for regularly making controversial remarks about women. In fact, in a stream with Adin Ross, he made heavy-handed offensive comments about women.
ADVERTISEMENT
Article continues below this ad
It was reported that a video of Tate hitting a woman with a belt went viral, leading to his eviction from Big Brother in 2016.
Tate was recently seen in a viral online beef with Swedish environmental activist, Greta Thunberg. However, one of his response videos worked against him. A pizza box in the video gave away his location, which in turn led to him being arrested by the National Gendarmerie force of Romania.
How to contact Andrew Tate?
ADVERTISEMENT
Article continues below this ad
Andrew Tate cannot be reached on Instagram or TikTok, as he is banned on said platforms. However, you can send him an email at thanks@cobratate.com and find him on Twitter @cobratate.
| | |
| --- | --- |
| Age | 36 |
| Date of Birth | December 1, 1986 |
| Height | 6'1" |
| Weight | 198 lb |
| Father | Emory Andrew Tate Jr |
| Mother | Not Known |
| Marital Status | Not Known |
| Children | Not Known |
| Total Fights (Boxing) | 7 |
| Wins | 4 |
| Wins by KO | 3 |
| Losses | 3 |
| Draws | 0 |
| Nationality | British-American |
| Net Worth | $710 Million |
| Residence | Bucharest, Romania |
| Team | Storm Gym |
| Nickname | 'Cobra' |
| Achievements | ISKA English Kickboxing Light-cruiserweight title 2009, ISKA World Full-Contact light cruiserweight championship title 2013 |