Anthony Joshua
Anthony Joshua: Record, Net Worth, Salary and Endorsements
Anthony Oluwafemi Olaseni Joshua or AJ as fans fondly call him has seen a meteoric to stardom in the heavyweight division. The two-time unified heavyweight champion has seen a lot of success ever since his debut in July 2013. Other than the traditional juggernauts of the heavyweight division like Mohammed Ali and Mike Tyson, only a handful have had more success and have dominated the international boxing scene like the Englishman.
He has successfully amassed a series of accolades over the course of his career.  Including the IBF title in 2016, the WBA (Super) title in 2017, the WBO in March 2018, the IBO title in 2017, and the British and Commonwealth title at the regional level from 2014 to 2016. Athletics has always been AJ's strength, from football to track and field. He has always been a prodigy. Joshua attempted to try his hand at boxing at the age of 18 after taking his cousin's advice.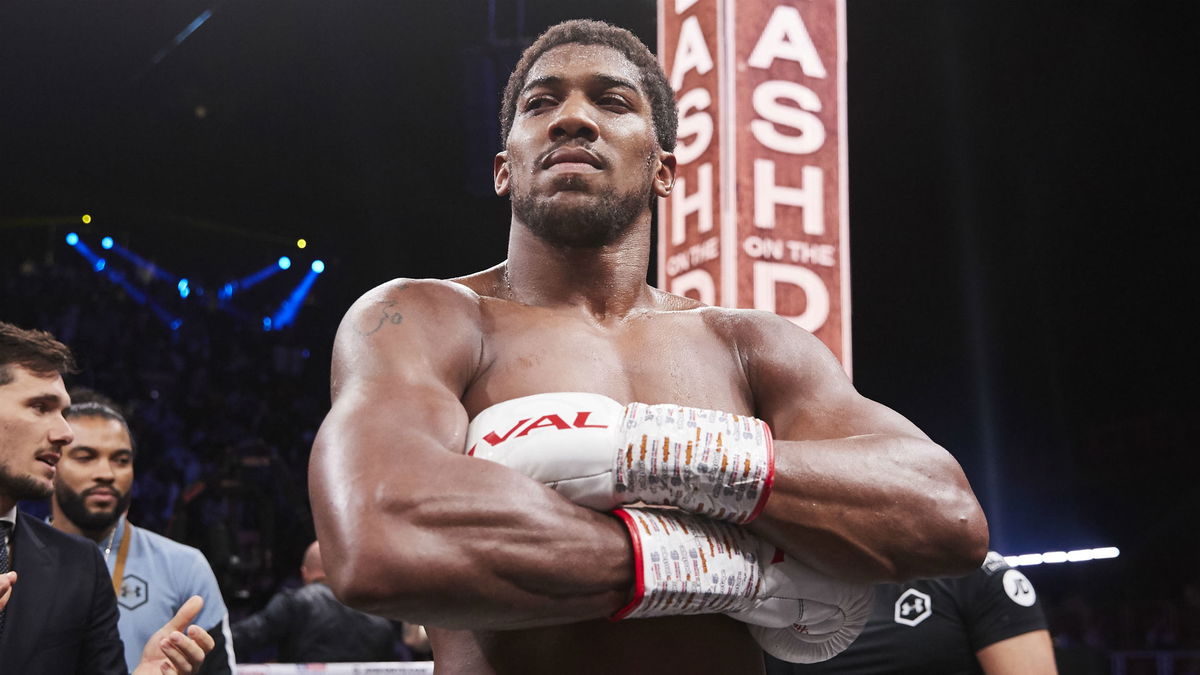 Anthony Joshua: Record
Boxing under the promotional banner of Matchroom Sports, Joshua burst onto the professional boxing scene in 2013. He took on Emanuele Leo, dropping him to the canvas in the first round. The fateful fight took place at AJ's home ground in the O2 Arena in London. Ring Magazine named Joshua The Prospect of the Year, just a year after his emergence in the professional boxing circuit. AJ is the only other British boxer to win a gold medal at the Olympics and a world title by a major professional sanctioning body. On the other hand, Joshua is the first heavyweight to accomplish this feat.
Anthony Joshua has won Gold at English National Championship and Great Britain National Championship. He also bagged a silver in the World Championship back in 2011. However, Joshua became a star when he won the Gold Medal at the 2012 London Olympics against former World Champion, Roberto Cammarelle.
Joshua conceded the only defeat of his career at the hands of Andy Ruiz Jr. The loss actively stripped him of all his titles. However, AJ overcame Ruiz in a rematch in 2019 and reclaimed his lost treasures, simultaneously becoming the two-time heavyweight champion of the world.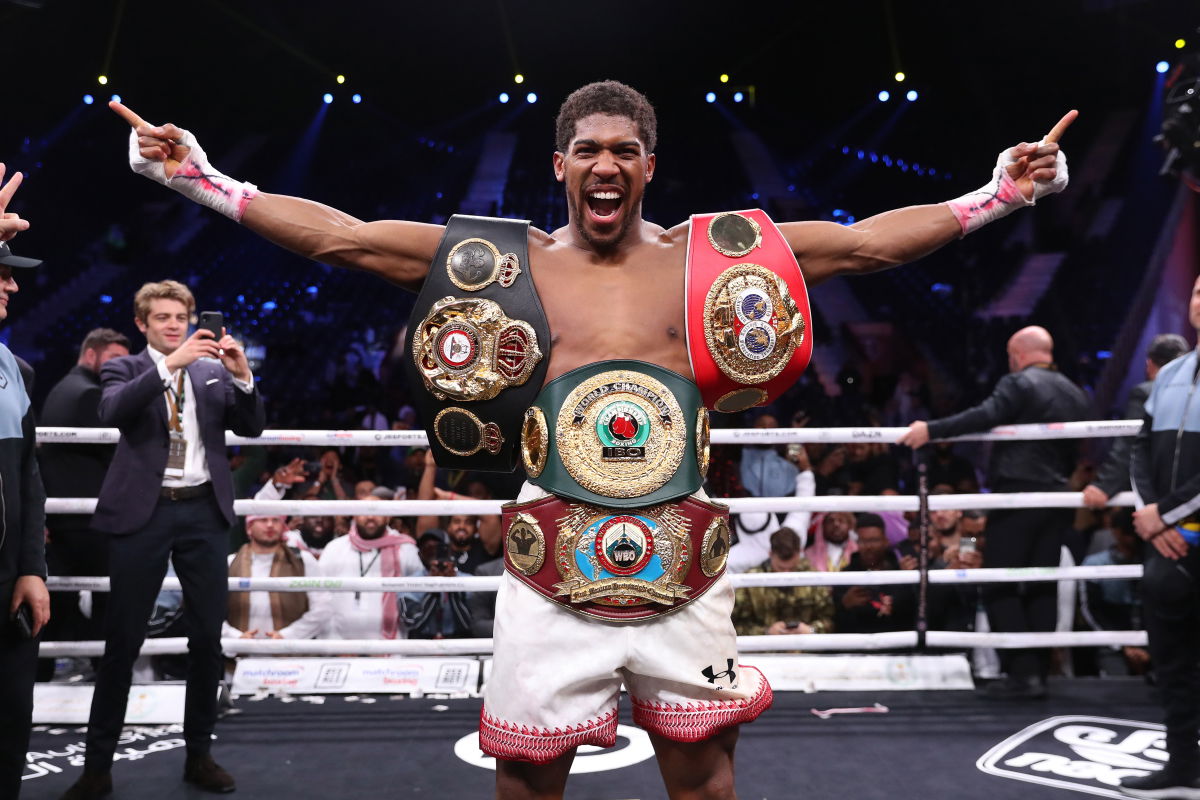 Anthony Joshua: Net Worth
Joshua is renowned as a marketing juggernaut, having struck deals with multiple sponsors. In addition, Anthony Joshua's estimated worth is $55 million, as per Forbes. His earnings are boosted significantly once all his other modes of income are accounted for. Including a series of endorsements and sponsors that come in at around $10 million. In addition, his salary and winnings come in at a whopping $45 million. Consequently, making him the richest boxer in the world.
Joshua has some tremendous endorsement deals with Under Armour, Jaguar, Altitude Mask, StubHub, Sky Sports, Beats by Dre, AJ Elite Series, Lynx, BXR Gym, Lucozade, Texo Construction, Dafabet, Audemars Piguet, British Airways, Hugo Boss. AJ left Showtime in 2018 and got a massive deal of 1 Billion dollars between his promoter, Matchroom Sports, and streaming service DAZN. 
Anthony Joshua: Foundations and Charity
The British giant is well known for sharing the substantial wealth that he has amassed with the downtrodden and less fortunate. For instance, AJ alongside raised $10,000 for a charity called Key4Life. An auction on eBay is how they collected this amount that was later donated in its entirety. They awarded the winner of the auction ring-side seats to a fight. The fighter? None other than Anthony Joshua. When AJ took on Alexander Povetkin at the Wembley Stadium.

How to Contact Anthony Joshua?
Social Media- Twitter, Facebook, Instagram
| | |
| --- | --- |
| Age | 30 |
| Height | 6'6" |
| Reach | 208.3 cm |
| Total Fights | 24 |
| Wins | 23 |
| Wins By KO | 21 |
| Losses | 1 |
| Draws | 0 |
| Net Worth | $55 million |
| Marital Status | Unmarried |
| Spouse | N/A |
| Nationality | British |
| Endorsements | Under Armour, Jaguar, Altitude Mask, StubHub, Sky Sports, Beats by Dre, AJ Elite Series, Lynx, BXR Gym, Lucozade, Texo Construction, Dafabet, Audemars Piguet, British Airways, Hugo Boss. |
| Achievements | WBA, WBO, IBF and IBO champion, Gold Medal at the 2012 London Olympics, Gold medal at English National Championship and Great Britain National Championship, Silver in the World Championship |